India Records Largest Single-Day Surge in Coronavirus Cases After International Migrant Workers Return Home Due to Lost Jobs
India recorded its highest single-day increase in coronavirus cases over the past 24 hours, as the country began to ease resections and allowed international migrant workers to return home.
On Sunday, India reported at least 5,242 new cases of the novel coronavirus, the biggest single-day surge in the country thus far. India also reported 157 new coronavirus-related deaths, bringing the country's grand totals to over 96,000 cases and at least 3,029 deaths, according to a tracker provided by Johns Hopkins University.
India also now has the most confirmed cases of the novel coronavirus cases across Asia. In India, a majority of cases stemmed from Maharashtra, where the city of Mumbai is located, which reported over 33,000 cases, according to India's Ministry of Health and Family Welfare. A large number of cases were also reported in Gujarat and Delhi, with at least 11,379 and 10,054 cases respectively.
The surge in cases across India comes just a day after the country extended its coronavirus lockdown but eased some restrictions.
Public transportation, schools, restaurants, bars, movie theatres and malls have remained closed throughout the lockdown, but private cars and busses are now allowed to travel across long distances, as well as crossing state borders if given permission.
India's extensive lockdown has caused serious economic turmoil, and the closure of businesses and public transportation has left a number of migrant workers stranded across the country, and many have begun to leave the big cities and travel to their home states.
The journey by the migrant workers has resulted in millions of people being on the move throughout India over the past few days and the migration has proven to be treacherous for some.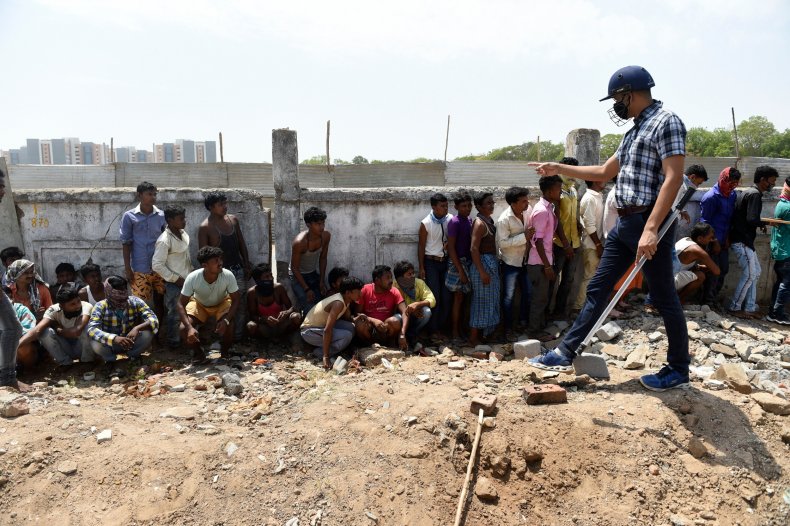 According to BBC, at least 24 migrant workers died over the weekend in two different traffic accidents. On May 8, a freight train killed 16 migrant workers who were stopped along a railway to rest in Maharashtra. Six more migrant workers died last week after being run over by a bus in the district of Uttar Pradesh.
India's Prime Minister Narenda Modi expressed his condolences for the migrant workers that recently died while on their journey back home.
"The accident in Auraiya... is very tragic," he wrote on Twitter, according to BBC. "The government is carrying out relief work in full swing."
The new coronavirus, which causes the respiratory disease COVID-19, continues to spread across the globe. According to the tracker, there are currently over 4.7 million cases worldwide, and at least 315,740 deaths.