Indian Scientist Claims Ancient Hindus Invented Stem Cell Technology and Test Tube Babies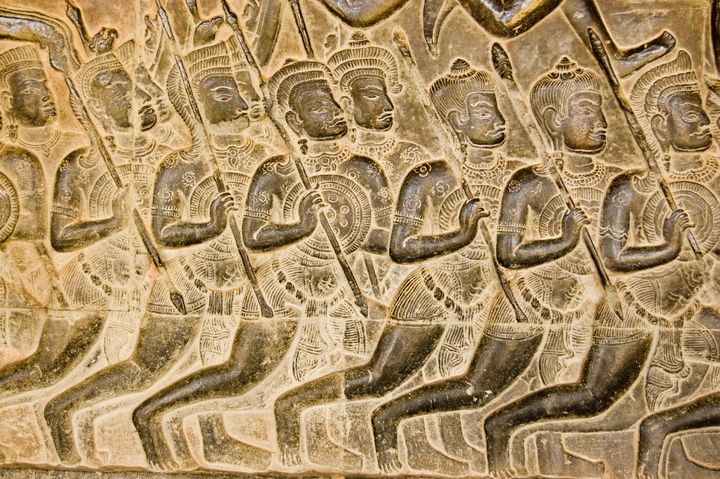 A scientist in India has claimed that ancient Hindus invented test tube babies and stem cell technology.
G. Nageshwar Rao, the vice chancellor of Andhra University in southern India, referred to an ancient Hindu text in which one woman gave birth to 100 children—the Kauravas.
In ancient mythology, the Kaurava are the descendants of the legendary Kura king Dhritarashtra. In the story, Dhritarashtra's wife, Gandhari, took great care of the saint Vyasa, and for her kindness was granted a wish: 100 sons. After two years she gave birth to a lifeless piece of flesh and, devastated, was about to give up hope. She was told to cut the flesh into 101 pieces, for 100 sons and one daughter. Two years later the jars were opened, and the children all grew up to be strong and powerful.
Read more: Ancient myths about the 'blood moon' lunar eclipse from around the world
Speaking at an annual conference held by the Indian Scientific Congress Association, Rao said that story showed that ancient Hindus had the scientific understanding to use some form of in-vitro fertilisation (IVF) technology.
"We had hundreds of Kauravas from one mother because of stem cell research and test tube baby technology," he said. "It happened a few thousand years ago. This was science in this country … Mahabharat says 100 eggs were fertilised and put into 100 earthen pots. Are they not test tube babies? Stem cell research in this country was present thousands of years ago."
Rao also said the demon king Lord Ram, from another Hindu tale, was evidence that India had the science of guided missiles thousands of years ago. Ram supposedly had weapons that would chase targets, hit them and then return.
According to Rao, Ravana, another demon king, had 24 types of aircraft and several airports in Sri Lanka.
The comments made by Rao drew condemnation from scientists across India. A group even gathered at the Indian Institute of Science in Bengaluru to protest the statements, The News Minute and Scroll.in reported.
Premendu P. Mathur, general secretary of Indian Scientific Congress Association, told AFP that his speech was not in line with that of the association: "We don't subscribe to their views and distance ourselves from their comments. This is unfortunate. There is a serious concern about such kind of utterances by responsible people."
The Breakthrough Science Society, an educational charity based in India, issued a statement denouncing Rao's comments. "Chauvinistic claims about ancient India are being made before young and impressionable minds," it said, referring to the fact that Rao had made his speech as part of the Children Science Congress part of the conference.
"Stem cell research, in vitro fertilisation, science of ballistics and guided missiles, theory of relativity, quantum mechanics, among others, have evolved as a process," the statement continued. "It is important to note that no technological accomplishment can be made without the relevant scientific theoretical foundation.
"Building of a guided missile requires electricity, metallurgy, mechanics, projectile motion, radars, optics, motion sensors, wireless communication and there is no evidence for the existence of these underlying pillars of scientific knowledge in ancient India."