India's Shameful Failure to Vaccinate Its Children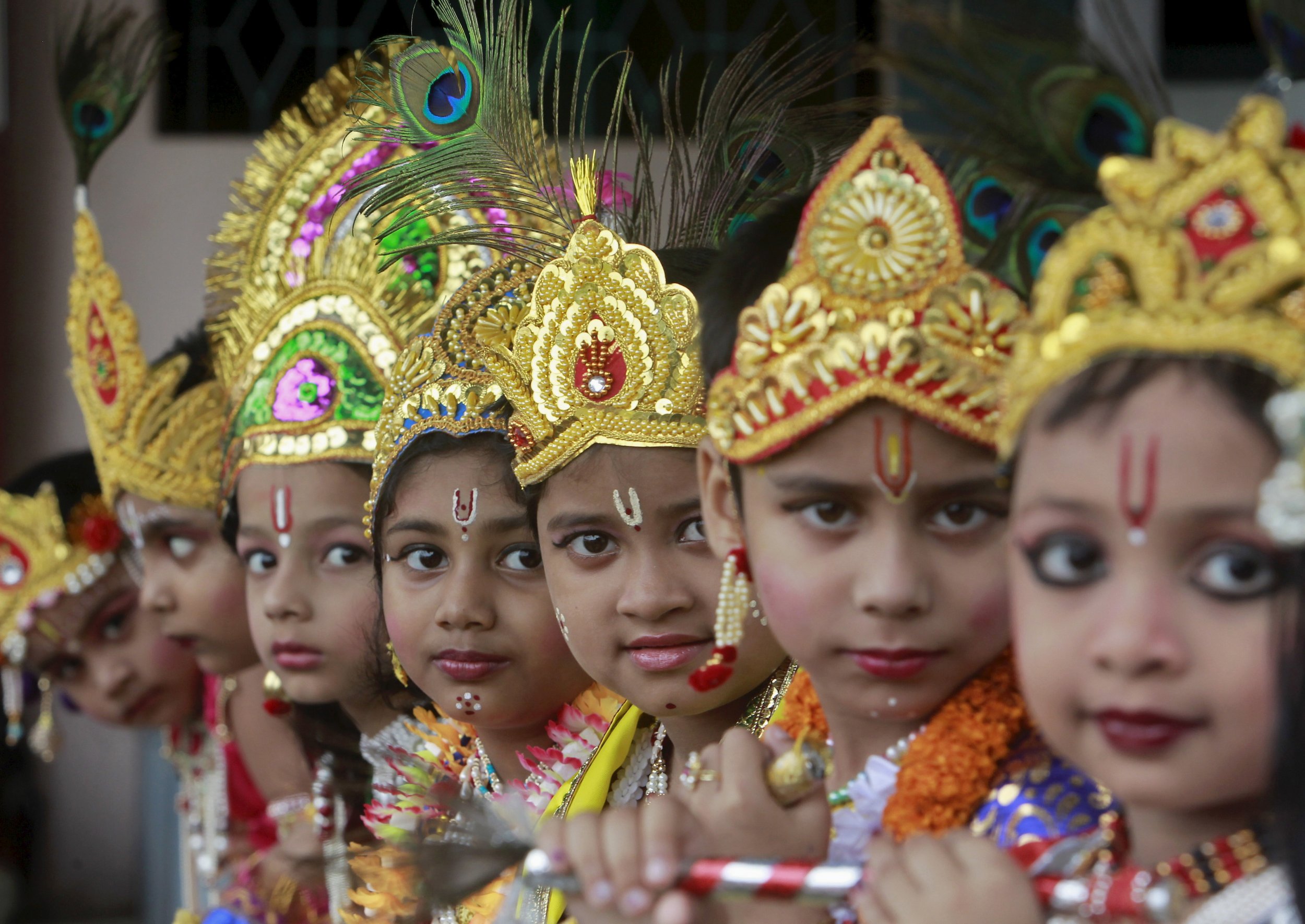 This article first appeared in the Chatham House magazine, The World Today.
Pune, near Mumbai, is a sprawling city that is home to a company typical of "New India." The Serum Institute of India, owned by the multibillionaire Cyrus Poonawalla, is the world's largest producer of vaccines by volume.
Poonawalla's empire of injectables is part of a thriving Indian vaccine industry that supplies the World Health Organization (WHO), UNICEF and the World Bank and exports to 150 countries. It is also based in a country that has one of the lowest levels of vaccination coverage outside sub-Saharan Africa.
Almost three out of four deaths of Indian children under the age of 5 are caused by diseases that are preventable by vaccination. While the Indian vaccine industry thrives, the deficit between India's manufacturing success and its ability to achieve basic public health targets goes largely unnoticed by mainstream media.
This is despite deeply unfavorable comparisons with much poorer neighboring countries. UNICEF data gathered in 2012 put India's child immunization rates below that of every other neighboring South Asian country, including Nepal, which has a gross domestic product per capita approximately a third the size of India's.
You would have to travel to fragile states such as Haiti or Afghanistan to find immunization rates that are worse than India's.
The economic case is equally striking: The WHO has valued the annual economic and social benefits of India reaching 90 percent vaccine coverage against pneumonia and rotavirus, a diarrhea-causing virus, at $9.1 billion, thanks to averted treatment costs and improved productivity.
One explanation for the "vaccine deficit" is a lack of public demand for immunization. This is the case in neighboring Pakistan, where Taliban opposition has soured public opinion towards immunization campaigns.
The CIA's use of a fake vaccination program as cover during their hunt for Osama bin Laden hardly helped: In 2015, the Pakistani government cited it as a justification for expelling the charity Save the Children, which invests heavily in vaccination programs.
But India does not suffer from such ideological obstruction. While lack of education may result in low vaccine demand in some areas, positive campaigns are beginning to take hold.
More likely, this is a symptom of the Indian government's underfunding of health care, coupled with a lack of external investment. The Indian government's health care spending remains stubbornly low, at 1.2 percent of GDP (compared with 2.7 percent in China and a world average of 6.5 percent). This equates to $39 per year for each Indian citizen.
As a result, the public healthcare system is "very limited, and quite often very badly run," according to economists and India-watchers Jean Dreze and Amartya Sen.
Promisingly, where public health investment has occurred, in rural India, it has achieved considerable benefits. In rural areas individuals often have good access to free vaccinations via government hospitals.
Provision in cities lags behind, despite India's ballooning urban population. Research by the University of Michigan has shown that children aged between one and three living in urban areas are 80 percent less likely to be vaccinated compared with their rural peers.
The Indian media have entirely failed to hold health officials to account on this unequal provision of basic vaccines. News coverage rarely touches on health issues: Dreze and Sen investigated this in 2012 and found that less than 1 percent of editorial space in India's leading newspapers covered health-related matters.
There are, however, tentative signs that India's public health officials are beginning to acknowledge the need for concerted action. Prime Minister Nahendra Modi's administration has introduced a new campaign, Mission Indradhanush, with the ambitious aim of achieving 90 percent vaccination coverage against 11 vaccine-preventable diseases by 2020. This will be the largest roll-out of vaccines in the history of immunization.
However, less than two years after its launch, concerns are emerging about funding. A country-wide campaign in 2014 was buoyed by half a billion dollars of support from Gavi, an international vaccination funding alliance. By 2021, India's growing GDP will have rendered it ineligible for Gavi's support.
It will also be facing a troublesome "double burden" of disease—that is high rates of both infectious and noninfectious disease—as prevalence of lifestyle-fueled obesity and diabetes rise, further squeezing the health budget.
India can avoid this by beginning to use vaccines with the same sense of industry as it produces and exports them. No doubt Cyrus Poonawalla will be monitoring Mission Indradhanush's success, or otherwise, as closely as the health minister.
Jemima Hodkinson works for the U.K.'s Cabinet Office.