India: Theory of Evolution Unproven, Says Official in Charge of Higher Education for 34 Million Children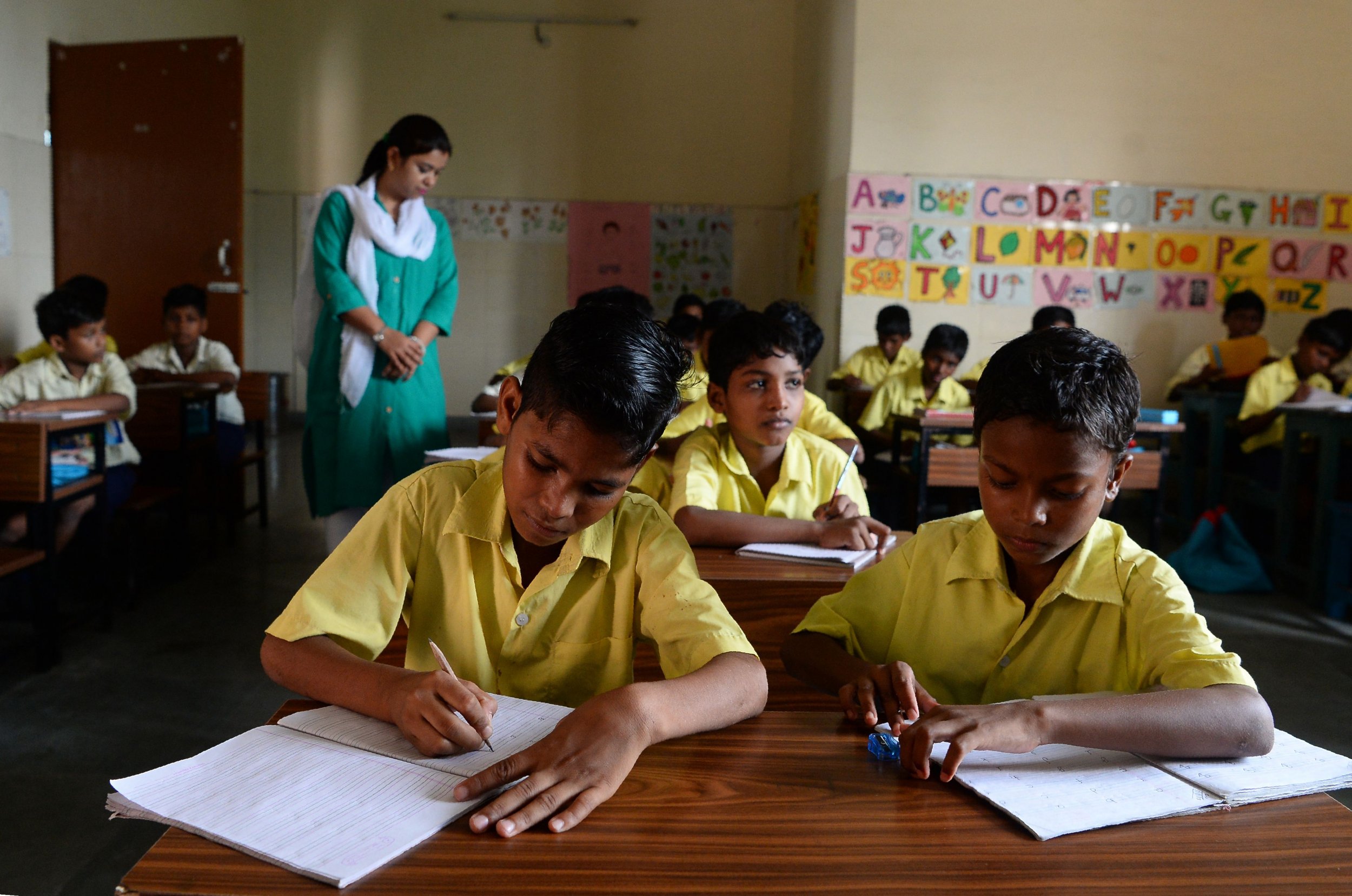 Charles Darwin's Theory of Evolution is widely accepted and taught in schools. But a minister of state for India's Human Resource Development, which oversees the country's education system, has spoken out against the theory.
Related: Aliens Could Be Just Like Us —Darwin's Theory of Evolution Means E.T. Would Be Human-Like
Satya Pal Singh, a member of parliament and former Mumbai police commissioner, has claimed that Darwin's theories don't have proof to support them, The UK-based Telegraph reports. According to the Ministry's website, Singh is in charge of higher education.
"Our ancestors haven't mentioned anywhere that they ever saw an ape turning into a man. No book we have read or the tales told to us by our grandparents had any such mention," Singh claimed, the newspaper writes.
Singh expanded on his views during an interview on Indian media station NDTV saying, "Darwin's theory is being challenged the world over. Darwinism is a myth."
What makes this announcement particularly surprising is Singh's background in science. "If I'm making a statement I can't make it without a basis... I am a man of science, I'm not coming from Arts background... I have completed my PhD in Chemistry from Delhi University," he said, according to NDTV's translation of the the interview.
Singh's comments has garnered a swift backlash from the scientists and the broader community.
On Twitter, one journalist likened Singh's ape example to the dinosaurs:
Other dissenters have created memes or offered rude comments in response:
Various scientists have spoken out against Singh's claims, with one proclaiming his views are problematic for his position.
"For a junior minister from Ministry of Human Resource Development to make this statement is troubling. It's an insult to his office," said Kiran Mazumdar Shaw, Chairman and Managing Director of Indian biopharmaceutical company Biocon, to NDTV. Further she said that his views have insulted the entire scientific community. "As a biologist I don't know what to say."
Others have echoed the sentiment that Singh's beliefs could be dangerous for someone of his position. The Wire, a news site in India, wrote an article in response to Singh, about how the minister's decisions could impact the country's youth.
"Singh's remarks are dangerous because he is a minister with the power to change what's printed in school and college textbooks," they wrote. Human resource development minister Prakash Javadekar has also spoken out, asking Singh not to discuss the topic, NDTV reported.
Whether Singh's beliefs will change Indian education is hard to say. But there are potentially 139.9 million primary school children who could go without learning Darwin's Theory of Evolution. And he is in charge of higher education, which includes an estimated 34 million Indian citizens.
Singh isn't alone in this controversial thought. A group of more than 800 scientists have signed their names to a document called, "A Scientific Dissent from Darwinism." According to the website hosting the list, scientists who sign the document must hold a PhD in science or an MD and teach as a professor of medicine. And they must agree with the statement, "We are skeptical of claims for the ability of random mutation and natural selection to account for the complexity of life. Careful examination of the evidence for Darwinian theory should be encouraged."
It's been 159 years since Darwin first published his theory, but his writings still seem to spark the same controversies.