When India played Pakistan in the Cricket World Cup of 2015, a worldwide audience estimated at one billion tuned in.
That was just for a group game.
On Sunday the two countries will meet at The Oval in London, England, in the final of the ICC Champions Trophy, a pared-down version of the Cricket World Cup involving just the world's top eight teams.
Pakistan, mixing inconsistency with occasional luminous brilliance under new captain and wicketkeeper Sarfaraz Ahmed, struggled to even qualify for a tournament that began doused in rain and will finish on the hottest weekend of the year so far. Then, the side ranked seventh in the world beat top-ranked South Africa at Edgbaston, Birmingham, and ignited a sodden competition. Pakistan advanced to the semifinals, where a powerful England team should have ended its run. Instead, a sublime bowling performance and a calm chase with the bat saw off the host country.
India, perennially excellent especially in limited-overs cricket, and in the biggest tournaments, suffered a shock defeat to Sri Lanka in the group stages before pummelling another neighbor, Bangladesh, in the semifinal.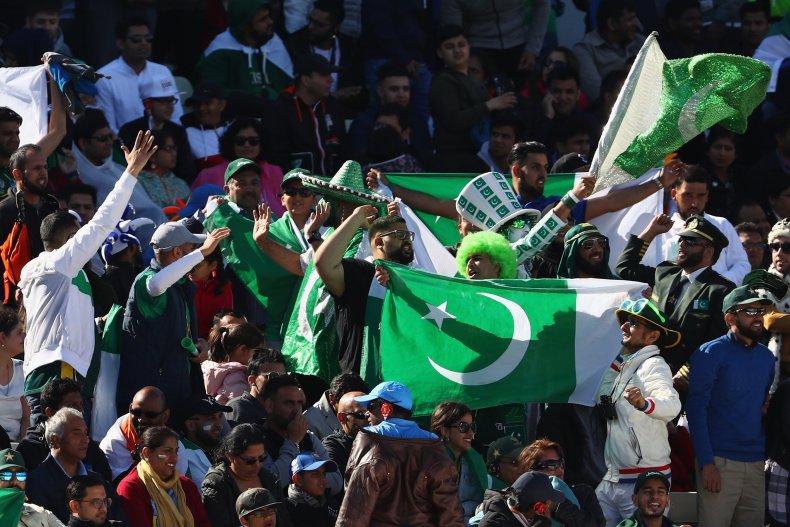 The teams have already met once in the competition. At Edgbaston on June 4, an India team powered by captain and preeminent superstar Virat Kohli posted 319 for three, a total Pakistan could not begin to approach.
The suspicion is that Pakistan's batting, frail even in the good times, will let down the tournament's most talented bowling attack. India's big-game nous should see it through to a second successive Champions Trophy victory.
But then, when India and Pakistan meet it's risky to take anything as read. Partly, that is because they meet so seldom. The game at Edgbaston was the first since February 15, 2015, that World Cup group game. Between the World Cup semifinal in 2011 in Mohali and Saturday's final, there have been just eight 50-over games featuring the sides. Pakistani players have not participated in the 20-over Indian Premier League since 2008, in the aftermath of the Mumbai bus attack India claimed was planned from inside Pakistan by militants from that country.
The separation creates a feverish desire, and the febrile political atmosphere adds to the mixture. "As far as the Indians and Pakistanis go, I don't think they watch this game as a game of cricket. It's more of a border rivalry," the India offspinner Ravichandran Ashwin said before the countries met in the 2016 World Twenty20 in India. "They want to get one up on each other. There's much more rather than this game taking center stage. As far as people are concerned, they put their emotions into the game."
Before this tournament began, there were clashes along the Line of Control between Indian and Pakistani Kashmir. The 2016 World T20 fixture was moved from Dharamsala, in India's far north, to Kolkata in the east as Pakistan sought security assurances. None of these games can ever be divorced from a context far wider than sport.
That won't be necessary, of course, in a tournament held in England. The atmosphere this time around seems more akin to a party than a proxy war. In Birmingham two weeks ago, both sets of fans danced during the rain breaks. Edgbaston, situated in a city where 19.5 of the residents are Indian or Pakistani, wants to host a series between the two on neutral ground.
It's all half a world or more away from the U.S. Open, that other great sporting event of the weekend. The closest golf in the 21st century gets to politics is Rory McIlroy playing a round with President Donald Trump.
That isn't to say that Erin Hills won't provide its own brand of visceral excitement. It's just that, potentially, more than a tenth of the world's population will have its eyes turned elsewhere.
Uncommon Knowledge
Newsweek is committed to challenging conventional wisdom and finding connections in the search for common ground.
Newsweek is committed to challenging conventional wisdom and finding connections in the search for common ground.
About the writer
Sportswriter at Newsweek.