India Will Introduce Rape Panic Buttons and Require GPS on Cellphones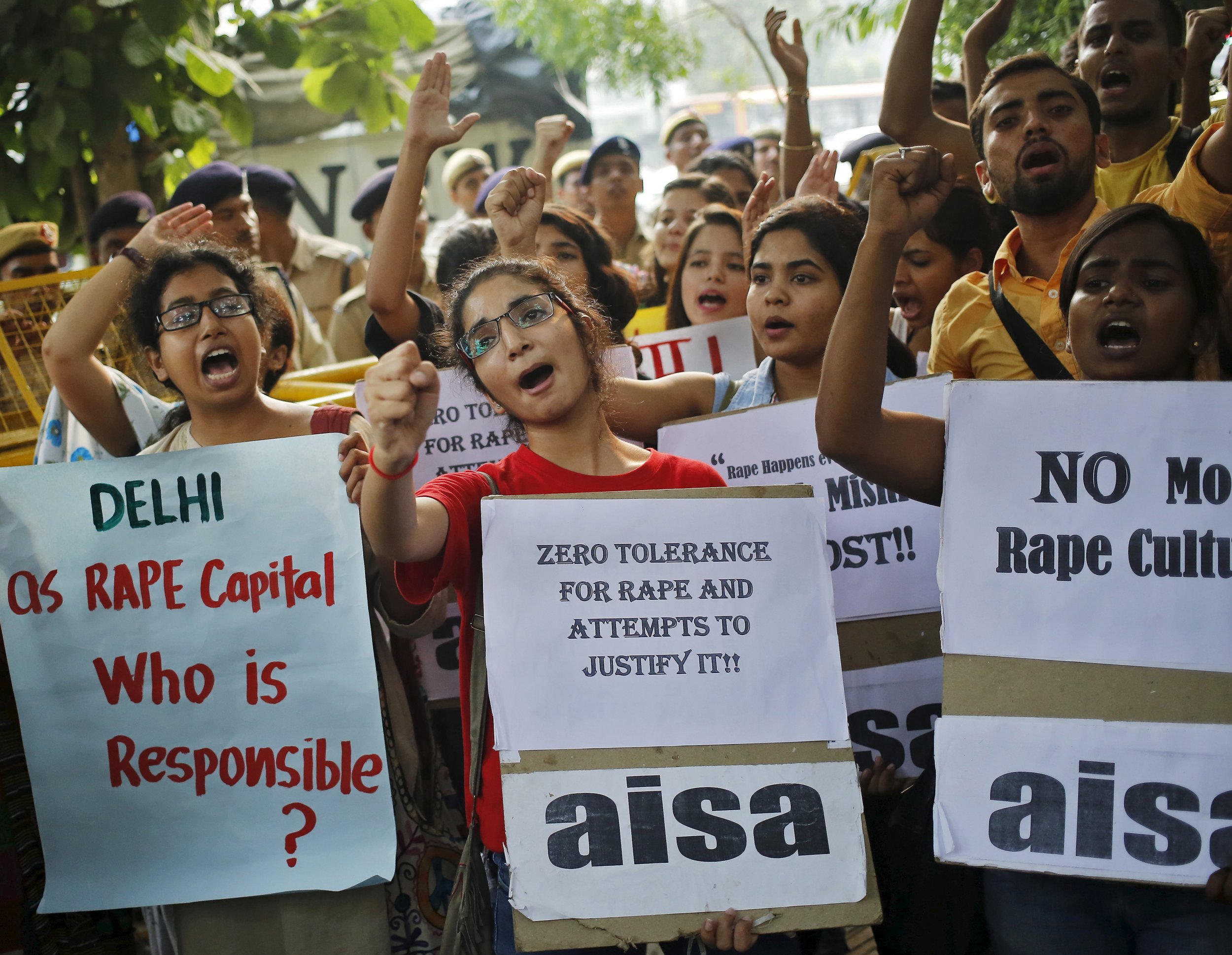 Mobile phones have become the Swiss army knives of contemporary life. Long gone are the days when phones merely called; now they text, surf and film too. And beginning next year, all mobile phones sold in India, smart and otherwise, will be required to add yet another function—a "panic button" that aims to help prevent and respond to physical and sexual violence.
"In order to provide safety to women in distress situation[s]," reads a press release from the Ministry of Women and Child Development, dated Tuesday, "it is important to enable them to send out [a] distress signal to a family member or the police authorities so that they can be rescued."
According to the release, all mobile phones sold starting January 1 of next year will have to incorporate a physical distress button rather than contain an app that might take longer to access. On feature phones, either the "5" or the "9" key will be configured for use as a panic button, whereas on smartphones the user will need to press the on-off button three times in quick succession. Software patches and installable add-ons for existing phones will enable panic buttons on those too. Starting in January 2018, phones will also need to allow their location to be identified via satellite GPS.
"Technology is solely meant to make human life better and what better than using it for the security of women," Communications and Information Technology Minister Ravi Shankar Prasad said in a statement. "Ensuring women security through technology is digital empowerment," he tweeted Tuesday.
The panic button announcement comes at a time when awareness of sexual violence against women in India is high. The 2012 beating and gang rape of a 23-year-old woman on a New Delhi bus, which resulted in her death, sparked outrage and protests over the issue of women's safety. Other horrifying reports of rape have followed, including a 15-year-old girl who was raped and set on fire and two cousins who were gang-raped and then hanged from a mango tree. The country reported more than 36,000 rapes in 2014, among a total of 337,922 crimes against women, representing an increase from previous years.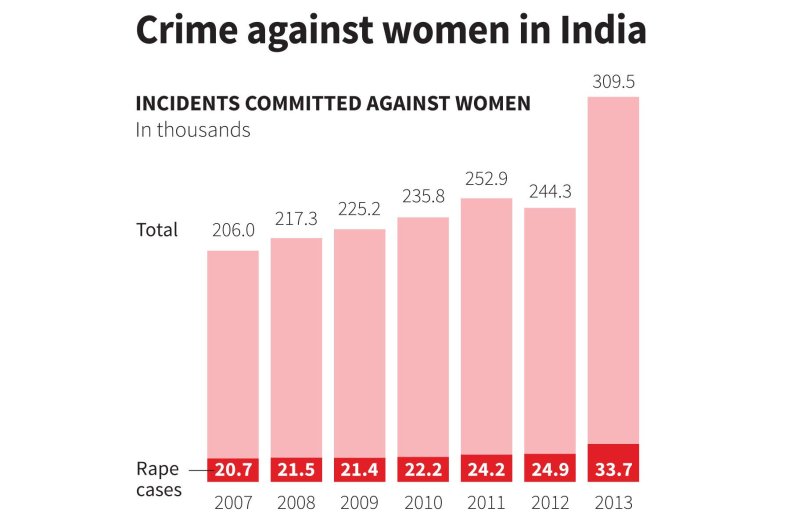 Several technological solutions have cropped up in recent years, including One Touch Response, VithU and Safetipin, but the Ministry of Women and Child Development "insisted that a physical panic button is much superior to having an App on the mobile phone," reads the press release, which argues that "a women in distress does not have more than a second or two to send out a distress message."
"It's a game changer," said Minister of Women and Child Development Maneka Sanjay Gandhi, who believes the new panic button will help make women feel safe and serve as a deterrent to perpetrators.
Tanvi Madan, director of the India Project at the Brookings Institution, calls the panic button and GPS requirement a "good start," but says the process of building out the response system—what happens once distress is indicated—will take longer than a few months.