Female Indian Tour Guides Defy Gender Conventions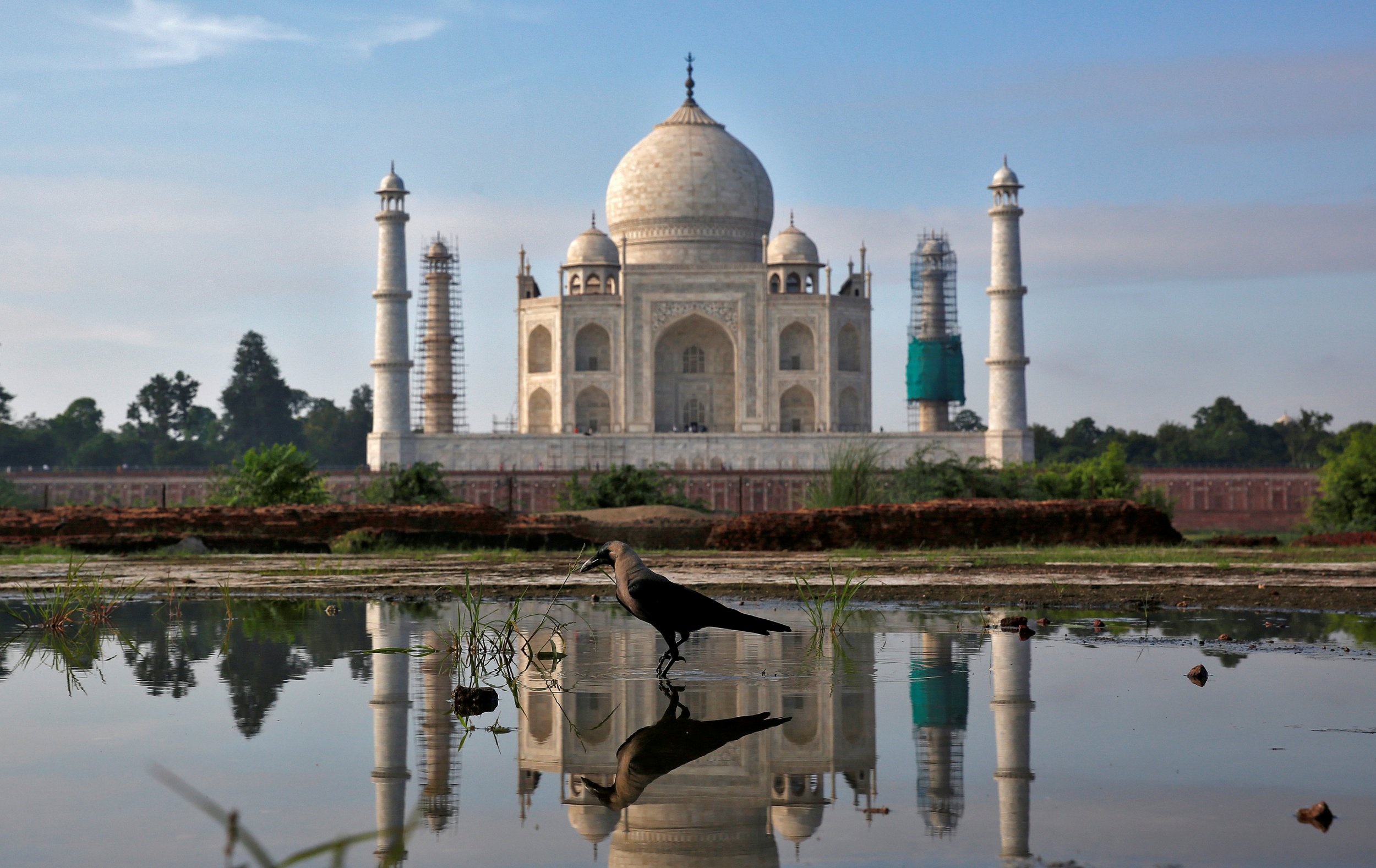 Updated | A gaggle of western tourists recently followed Sana Jinah through the doors of a small, colorfully painted roadside cafe in Agra, not far from the Taj Mahal. Inside, the walls were lined with books, and couples sat at tables sipping coffee and eating curries. The barista and waiters at Sheroes Hangout Cafe, though, would not have been found at any other coffee shop. All were women, and all their faces were disfigured by acid attacks, one of the ugliest forms of gender violence in the world.
The stop at Sheroes was one of several unusual side excursions on an otherwise conventional tour of the great sites of India, and was among a small but growing genre of travel on the subcontinent that gives travelers a glimpse into the lives of women in one of the most notoriously difficult countries for women.
In the early 20th Century, Virginia Woolf pointed out that one of the greatest differences between male and female life was the ability of young men to travel and experience the world, while women feared for their safety on the streets even at home. More than a hundred years later, women in Western countries like Woolf's England have advanced considerably in terms of access to adventure and experience.
But in most parts of the developing world, women remain severely restricted by open or implicit gender violence. Few nations are as saturated by rape culture as India, where one woman is estimated to be raped every 15 minutes. The notorious 2012 gang rape and murder of a Delhi woman on a bus led to mass street protects, prompting the Indian government to increase jail terms for rapists. But those changes have not altered India's ingrained rape culture. Amnesty International reports Indian authorities have still not effectively implemented their new laws on crimes against women. The numbers of reported rapes increased by more than 10,000 since 2012. There were 34,651 cases of rape reported in 2015. Many more incidents are believed to go unreported.
That constant physical threat makes independent travel difficult for most Indian women. For that reason, and because of traditional cultural pressure on young women to marry young and stay home, most families forbid their daughters from traveling very far, whether alone or with friends.
Now, a small but growing group of young women is leading foreigners around the teeming streets of Delhi, in and out of hotels, through grimy roadside rest stops, ordering for them at restaurants, or accompanying them to remote mountains or nature reserves, in addition to the Taj Mahal and the great Moghul mosques. In these roles, they are challenging old customs about women's place in public spaces.
A few travel companies are leading the effort to change those customs, one tour guide at a time. Australia-based Intrepid Travel began a project last year to gender-balance its company, in part by making its tour guide force 50 percent female everywhere. In the mountainous north of India, the Ladakhi Women's Travel Company, founded by a Ladakhi woman entrepreneur and guide, offers female-led treks for men and women into one of the most pristine mountain areas in the world, an area traditionally dominated by male guides.
In Western countries, it is easy to recruit and train women to lead tourists on week-long treks to cultural landmarks, but in countries like India, it's a challenge. In many countries, tourism is one of the main routes to a middle class lifestyle, but often women who participate in the industry are assigned to offices, or to stand behind hotel counters—if they get the jobs at all.
"In India, you can't just go out and say we want female leaders come on out and apply," says Intrepid Travel's CEO James Thornton. "We have to actively recruit from colleges and companies and we have to spend time speaking to the parents of the female tour leaders to let them know we will look after their daughters."
Tour guide Sana Jinah, 29, was one of the company's first female guide hires. A doctor's daughter who grew up Muslim in Mumbai, Jinah held an office job that she hated (she had studied biology and wanted to be outdoors working with animals) when Intrepid recruited her. She faced enormous initial resistance from her widowed mother and extended family in Mumbai. She faced them down and faces down the occasional disapproval she meets on Indian urban streets where she leads troupes of up to 12 foreigners through throngs of humanity and holy cows and into legendary Indian cultural sites.
"Sometimes, someone on the street will say shame on you, because I wear western dress, jeans and a t-shirt," Jinah says. "My family and most Indians believe a girl's duty is to family and house and that she is a homemaker. When I was leaving Mumbai for the first time, my mom was terrified. She wanted me in an office job."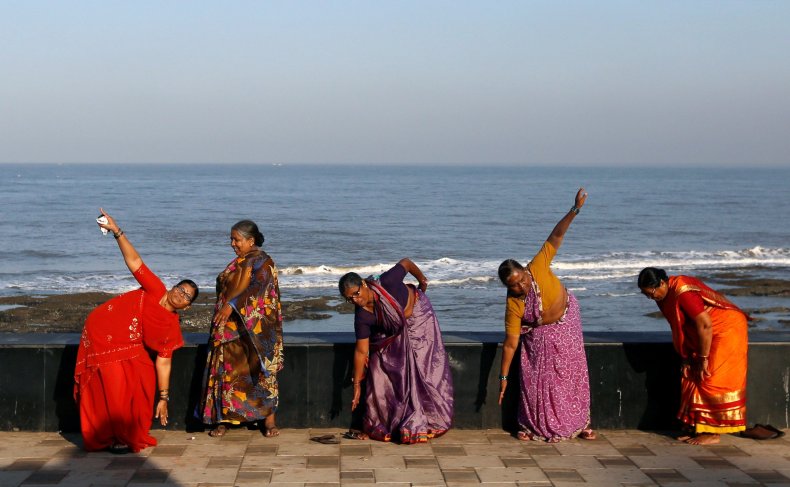 Jinah now leads multi-day tours to Agra, Delhi and other parts of India, including the main sites and some off the beaten path, herding westerners through the Delhi train station, across the Old City areas, and in and out of a multitude of historic shrines and temples. Besides leading tourists to the acid attack victims' cafe in Agra, Jinah takes visitors to a private home in Delhi for an evening with a multigenerational family of Indian women, who teach visitors how to cook curries and who also share stories about their lives. After demonstrating how to make the milky spicy drink called chai, three generations of women sit beneath a shrine to Hindu gods high on the wall, and open one of their thick wedding albums to talk about the pictures from one of the bling-y, week-long marriage parties, often including a thousand or more guests, that are the high point of every Indian family's social life. (Indian families have become so wedding-crazed that the government recently put a legal cap on the amount of money families can spend, to keep poorer families from bankrupting themselves trying to keep up.)
Besides the pressure to stay home or work inside offices, young Indian women like Jinah and other female tour guides are resisting the tradition to marry young. At 29, Jinah is almost over the line, age-wise, and into open rebellion territory with her family. The pressure from her mother and cousins is incessant. She says she definitely plans to get married, but insists she needs to find a man who will let her continue to travel—either leading tours or on her own, out of India.
Another Intrepid company guide, Konika Anand, 25, says her family used to leave her reduced to tears, assailing her on visits home for waiting too long to get hitched and quit working.
"As soon as my family got to know that I would be traveling with strangers, they were worried," she says. "Their concept is that I am allowed to travel only with my husband or only once I get married. And they have already started finding the right guy for me. I met five suitable matches in six months and they all did not like my job and asked me to leave my job. I left them instead. How can someone I don't know expect me to leave what I love?"
Konika, like Jinah, expects to be married, someday. "More marriage prospects are coming in and you may be soon you will get the invitation for my marriage," she emailed later.
Konika and Jinah are among 11 female travel guides working at Intrepid in India, up from just three women last year. The company continues to recruit more, aiming for gender parity. "The main challenge is the family expectations," their boss Thornton says. "These are legacy things, which in western societies came up about 40, 50 years ago, the woman stays at home, the husband goes to work. But to be brutal it's unacceptable for women to have to get married, have a family and look after the house. It's 2017."
In Ladakh, a place name that in Hindu means "land of high passes," the first all-female Indian women's trekking company opened its doors in 2009, when founder Thinlas Chorol saw an opening after meeting female trekkers who had been harassed by male Indian guides, or canceled trips after having to fend off sexual advances. Chorol was assisted in her endeavor by the Students' Educational and Cultural Movement of Ladakh (SECMOL), an Indian NGO founded in 1988 aimed at reforming the educational system of Ladakh.
Ladakh is a popular trekking destination for westerners visiting India because of its pristine, Himalayan vistas and historical connections to Tibetan history and culture. The trekking business was thoroughly male-dominated until the Ladakhi women's company began leading men and women to some of the highest locations on the planet, through the stunning Markha Valley and up into 17th Century Buddhist aeries.
The Ladakhi Women's Travel Company also coincidentally offers visitors opportunities to witness the lifestyles of more reclusive Ladakhi women. Most Ladakhi treks involve camping, but the women's company prefers to bunk at night at homestays. The company eschews camping as hard on the environment, because of debris, fires, and human waste. The homestays offer trekkers an opportunity to engage with the local culture and allow women inside the host homes to benefit from interaction with the tourism economy.
The small company has attracted great interest from northern Indian women who long for more than youthful marriages, want exposure to other languages and foreign cultures, and the chance to exercise self-reliance. Last year, 60 women applied for just six positions, says guide Stanzin Choskit, 27, who grew up in the mountains. Choskit's mother has been supportive, but her father has opposed.
"My family and relatives still tell me to get a government job," she says. "In the last few years, I've got a lot of comments about how I should be ashamed for traveling with foreigners. You need to have a baby on time, they say. I just ignore them."
For more information on female-led tours in India, Intrepid, and Ladakhi Women's Travel Company.
Correction: An earlier version of this story misspelled Sana Jinah's last name.