Indian Army to Remove Mountains of Trash From Everest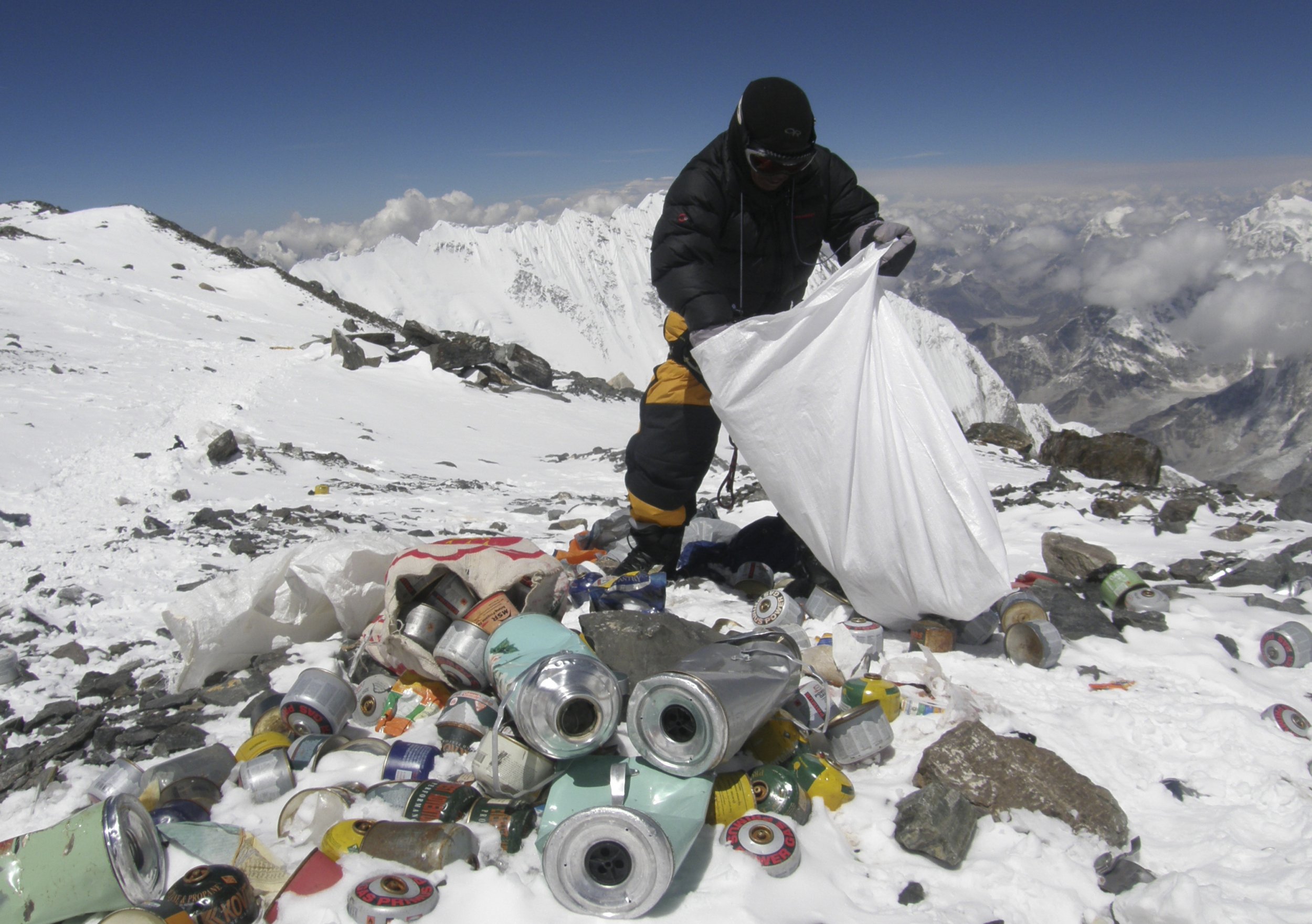 The Indian Army is about to embark on the mission of their lives: scaling Mount Everest to pick up trash.
Thirty-four members of the Indian Army's team of mountaineers will start their litter-picking on April 4, when they leave from Kathmandu, according to a report in India Today. The trip is being made to mark the 50th anniversary of the first successful scaling of the mountain by a team of Indians.
Mount Everest is part of Nepal and China, and grazes the northeastern border of India. The team will begin the ascent in mid-May and predict it will take around 30 days. With the help of sherpas, they aim to get rid of waste and nonbiodegradable mountaineering equipment left stranded on the peaks by decades of climbers.
Mount Everest is infamous for the piles of trash left behind by climbers over the years, including oxygen tanks and sleeping bags. The army hopes to bring down 8,800 pounds of refuse in rucksacks.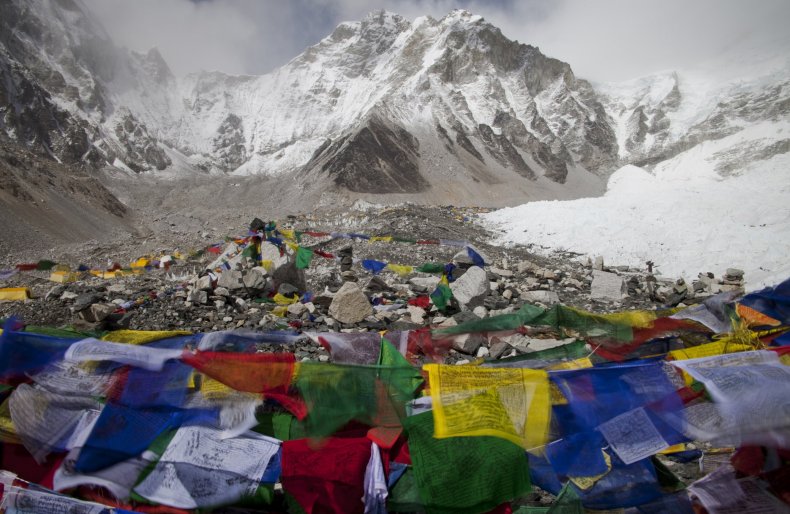 "Sadly, Mount Everest is now also called the world's highest junkyard," Major Ranveer Singh Jamval, a team leader with the Army, told the Daily Mail.
The mountain is also the resting place of some 200 climbers who perished on the climb.
The group, part of Indian Prime Minister Nahrendra Modi's Swachh Bharat Abhiyaan, or Clean India Mission, will separate into two groups: one will ascend Everest and the other will scale Mount Lahotse, the fourth-highest peak in India, sources from India's Directorate General of Military Training told the Daily Mail. The group will target four camps used by climbers, ranging from 19,697 feet to 29,028 feet.
Modi launched the Clean India Mission last October in a bid to improve hygiene, sanitation and the health of its citizens in a country where 1,600 people die from diarrhea every day and only 14 percent have access to latrines.
The trip also marks the 50th anniversary of the first successful ascent of Everest by mountaineers from the Indian Army. Last year, Nepalese tourist authorities said any climbers who decide to scale the world's tallest mountain must do their part and bring 18 pounds of trash back down on their return.