Indian Country Jail Population Shows Considerable Growth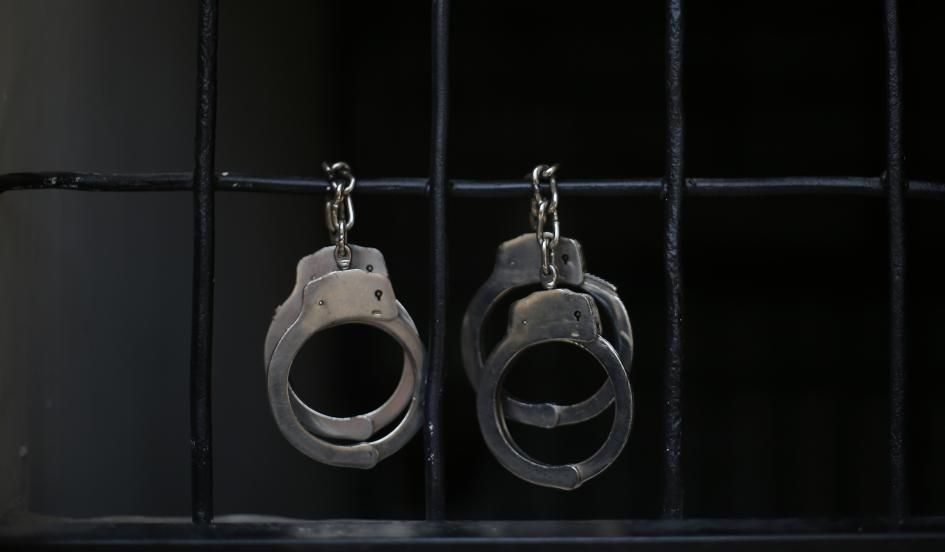 The number of inmates in Indian Country jails has risen 34 percent since 2000, to 2,380 in 2014 from from 1,775 that year, according to data released Sunday.
Also up is the number of jails in Indian Country, to 79 in 2014 from 68 in 2000. That number peaked at 82 in 2008, according to the new Bureau of Justice Statistics report, titled Jails in Indian Country, 2014.
Most Indian Country inmates—75 percent—were males in 2014. The number of female inmates increased to 25 percent in 2014 from 20 percent in 2000. The number of juvenile incarcerees was nearly halved, meanwhile, to 8 percent in 2014 from from 16 percent in 2000.
The BJS first started recording Indian Country incarceration data in 1998, bureau statistician Todd D. Minton says. The data is gathered mid-year.
The number of inmates in non-Indian Country jails has increased to 744,600 in 2014 from 621,149 in 2000—20 percent jump, BJS data indicate.
The mean stay in Indian Country jails is around six days. The number of inmates held for violent crimes has remained at about 30 percent since 2010. In 2014, domestic violence comprised the largest portion of these offenses (12 percent), followed by aggravated or simple assault (9 percent), unspecified violence (5 percent), and rape or sexual assault (2 percent). The number of inmates jailed for alcohol or drugs has dropped since 2000. Drug offenses declined to 5 percent of the toal in 2014 from 8 percent in 2000. DWI offenses dropped to to 9 percent of the total in 2014 from 16 percent in 2000.
Regardless, Walter Fleming, chairman of the Department of Native American Studies at Montana State University, says that high rates of substance abuse contribute to crime, and hence incarceration.
"In the reservation communities, there's a bigger presence of meth and heavier drugs and that is a byproduct, certainly, of historical and socioeconomic factors," he says. "That, I think, is a characteristic of the contemporary world that we live in, where drugs are much more prominent and accessible."
Some tribes are even considering kicking out members who deal drugs, says Fleming, a member of the Kickapoo tribe in Kansas.
The Associated Press reported in September that The Blackfeet Tribal Business Council voted to banish "accused drug dealers or 'undesirables' from the reservation," alleging that federal prosecutors aren't proactive in pursuing cases.