Ivanka Trump is like a 'Half Wit' Saudi Prince, Indian Diplomat Says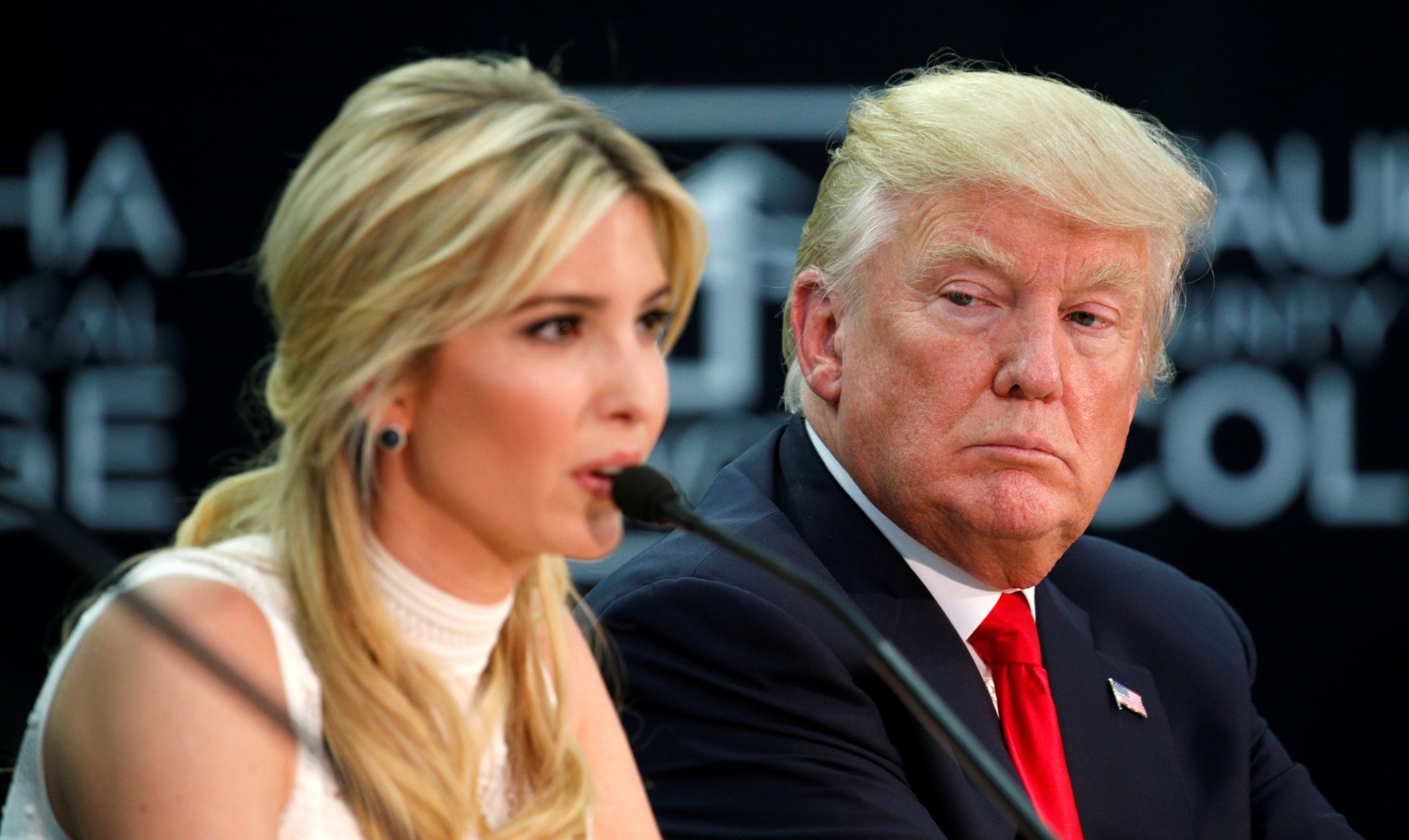 An Indian diplomat likened Ivanka Trump to a "half wit" Saudi prince after it was revealed that the president's eldest daughter would be representing the U.S. at an international entrepreneurship summit.
On Thursday, President Trump announced that his eldest daughter would head the U.S. delegation at November's Global Entrepreneurship Summit in southern India, a three-day event designed to encourage collaboration and "lasting relationships" between American business leaders and investors with international counterparts, according to a statement released by the U.S. State Department.
Bobby Gosh, editor of the Hindustan Times tweeted that an Indian diplomat, whose name he didn't reveal, remarked on Ivanka: "We regard Ivanka Trump the way we do half-wit Saudi princes. It's in our national interest to flatter them."
Gosh added: "Yes, it is a shame that the U.S. should be compared to a kingdom. But that is America's shame, not Modi's, or India's."
Ivanka Trump, along with her husband, Jared Kushner, is an adviser in her father's administration. Before Trump's election win she ran a series of businesses including an eponymous clothing line.
In July, the former model was criticized for sitting in for her father at an official G20 function in Hamburg, Germany.
While on her first trip abroad in her official White House role, she was booed after defending her father's attitude to women at a summit for female entrepreneurs in Germany.
The moderator, an editor of a German weekly business news magazine, also challenged Ivanka on her White House role.
"You're the first daughter of the United States, and you're also an assistant to the president," said WirtschaftsWoche editor-in-chief Miriam Meckel.
"The German audience is not that familiar with the concept of a first daughter. I'd like to ask you, what is your role, and who are you representing, your father as president of the United States, the American people, or your business?"
Ethics experts have accused Trump of nepotism for appointing his daughter to a White House role. However Trump spokesman Jason Miller has claimed that the appointment is above reproach since Ivanka is unpaid for her advisory role.