Indian Doctors Remove 40 Knives From Stomach of Man With 'Wild Urge' For Metal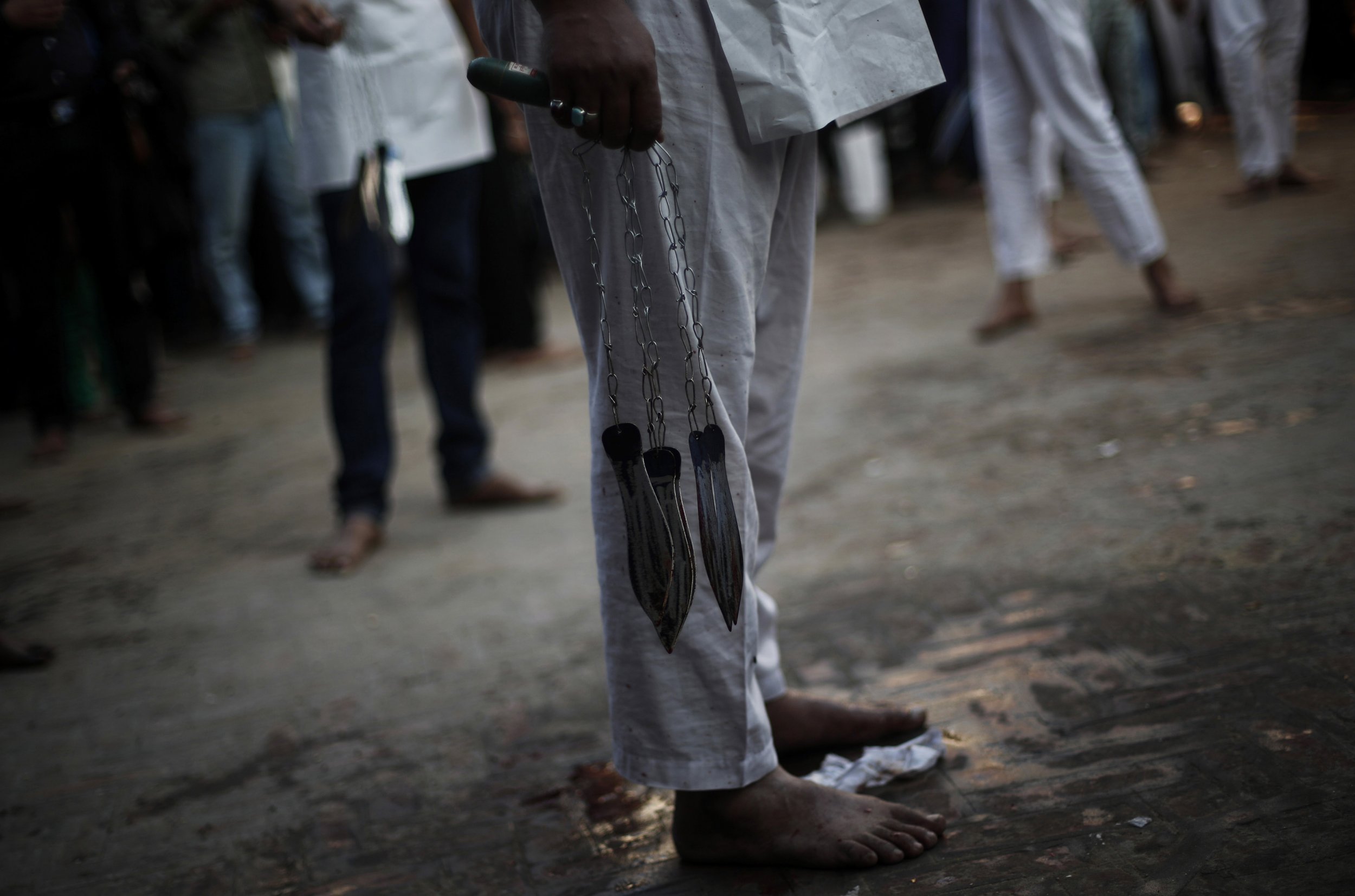 A team of five Indian doctors have removed 40 knives from the stomach of a man who could not resist the temptation of eating the metal pieces of cutlery.
The 42-year-old father-of-two, whose identity has not been revealed, went to the doctors complaining of stomach pain. Medical workers in the northern city of Amritsar, the Sikh holy site in the state of Punjab, subsequently found foldable knives in his stomach. He had eaten more than three dozen knives over the course of two months.
"He had a wild urge to consume metal. Even for us, the experienced surgeons, it was frightening," Dr Jatinder Malhotra told CNN.
"We were so nervous...a small mistake could have taken the patient's life. In my 20 years of practice, I have never seen anything like it."
The operation took five-hours and was preceded by two days of planning the surgery to ensure that the patient's life was not endangered.
"He [the patient] says he swallowed some knives folded, and some unfolded. When we took out the knives—some were found folded, some were open, and some had even started rusting and were broken," Malhotra said.
The man said that he became addicted to the taste of metal and doctors suspect that he has a psychiatric disorder that made him love metal.
"I don't know why I used to swallow knives," the patient told CNN. "I just enjoyed its taste and I was addicted...how people get addicted to alcohol and other things, my situation was similar."
The patient remains in hospital and the hospital's psychiatrists are examining him. They expect to release him within the coming days after his evaluation has concluded.