Indian Film 'Baahubali 2' is Breaking Box Office Records Worldwide and Beating Tom Hanks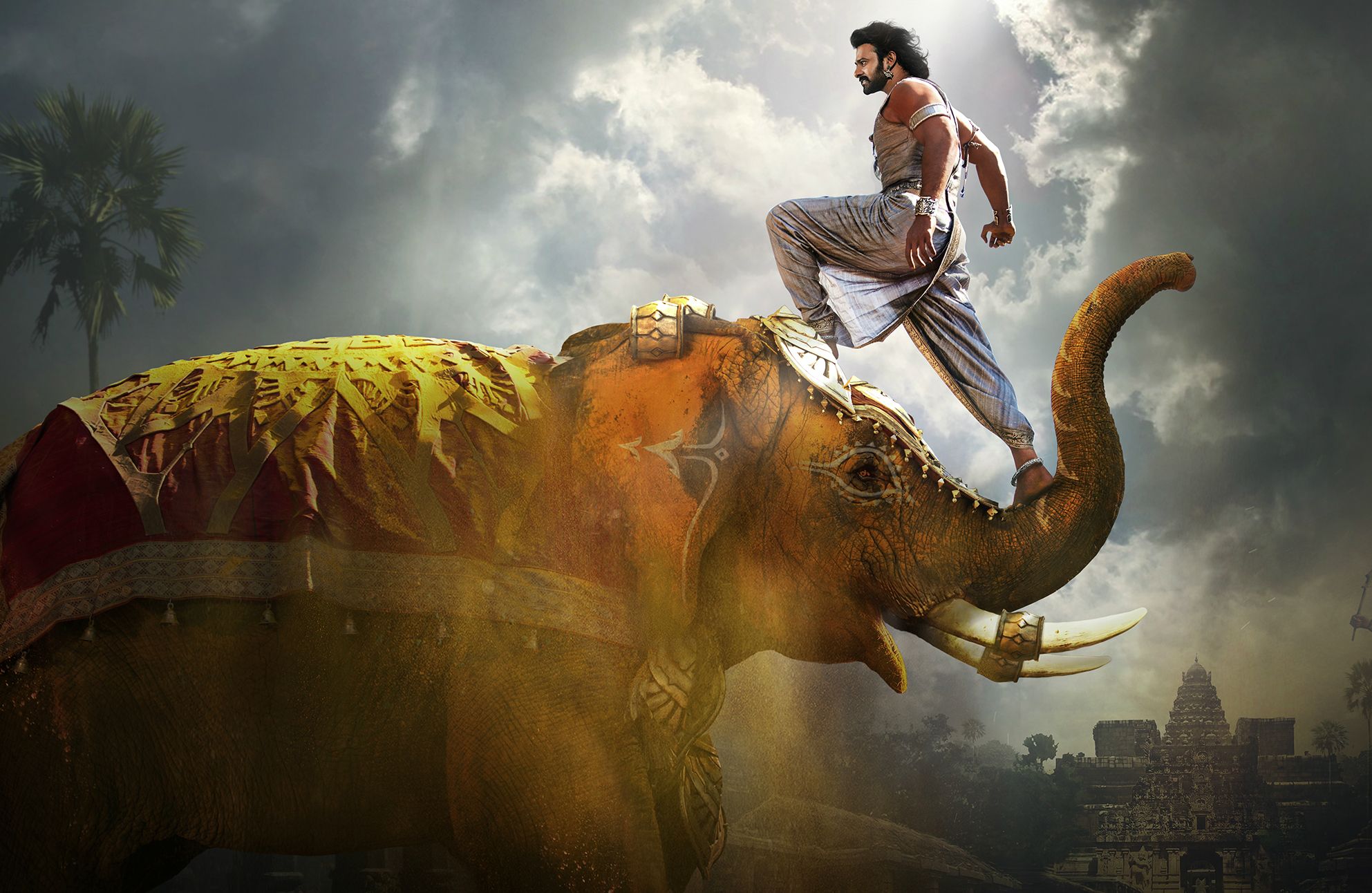 Newly-released Indian film Baahubali 2: The Conclusion has broken box office records in India and around the world in just five days of release.
The fantasy blockbuster—a sequel to 2015's Baahubali: The Beginning—is now the highest-grossing domestic film of all time in India, taking 441 crore ($68 million) in its native country since Friday, Box Office India reports. That puts it ahead of director S.S. Rajamouli's original film, and previous record holder, which grossed 419 crore ($65 million) in 2015.
Baahubali 2 was filmed in the Telugu and Tamil languages and later dubbed and released in Hindi, India's predominant language, and Malayalam as well. The Hindi version of the film is the most popular of the four and accounts for nearly half of the film's gross; that release has generated 197 crore ($30.7 million) of the film's haul so far, according to Box Office India.
The drama epic is also on course to set new records internationally. It has already crossed 700 crore ($109 million) worldwide and currently ranks as the the third highest-grossing Indian film of all time globally. However, Indian film industry pundits like Bollywood Life's Karan Shah predict it will easily exceed the global grosses of both 2016's Dangal, which earned 730 crore ($113 million), and current top film, PK, which was released in 2014 and took 792 crore ($123 million) worldwide.
In the U.S., Baahubali 2 pulled off a surprise upset at the box office over the weekend—earning more than The Circle, starring Hollywood stars Tom Hanks and Emma Watson. It finished in third place with a total of $10.1 million from Friday through Sunday. The Circle took $9.3 million at the box office, Deadline reports.
With its strong first week sales, Baahubali 2 had the best opening for an Indian film at the U.S. box office and third best opening for a foreign language film, behind only Jet Li's Fearless and Hero, according to figures from Box Office Mojo.
The U.S. numbers also reflect international anticipation for the film, which opened in 425 theaters across America—more than 300-plus that Bollywood films Dangal and PK played in.
In the U.K., Rajamouli, the director, and his cast, including popular Telugu actor Prabhas, were given a rare red carpet honor for an Indian film Tuesday night when the British Film Institute held a gala screening for the film.
Baahubali 2 achieved a notable distinction at the U.K. box office over the weekend; it features in the top 10 twice as the Hindi and Tamil versions of the film were accounted for separately. According to BFI figures, the Hindi version came sixth on the chart, taking £221,000 ($285,000), while the Tamil version ranked ninth with £194,000 in takings ($250,000).
The epic fantasy films are based on a story written by Rajamouli's screenwriter father, K. V. Vijayendra Prasad. Set in historical India, they follow an orphan boy, Shivu, who grows up to discover he is in fact the son of the slain king of fictional kingdom Mahishmati.
In an interview with Variety, Rajamouli said that although Baahubali 2 is billed as the conclusion of the two-part franchise, if his father "comes up with a compelling story, like he did before, then there is no stopping, we can always make [a third film]."