Indian Man Declares New Kingdom Between Egypt and Sudan, Plans to Govern Online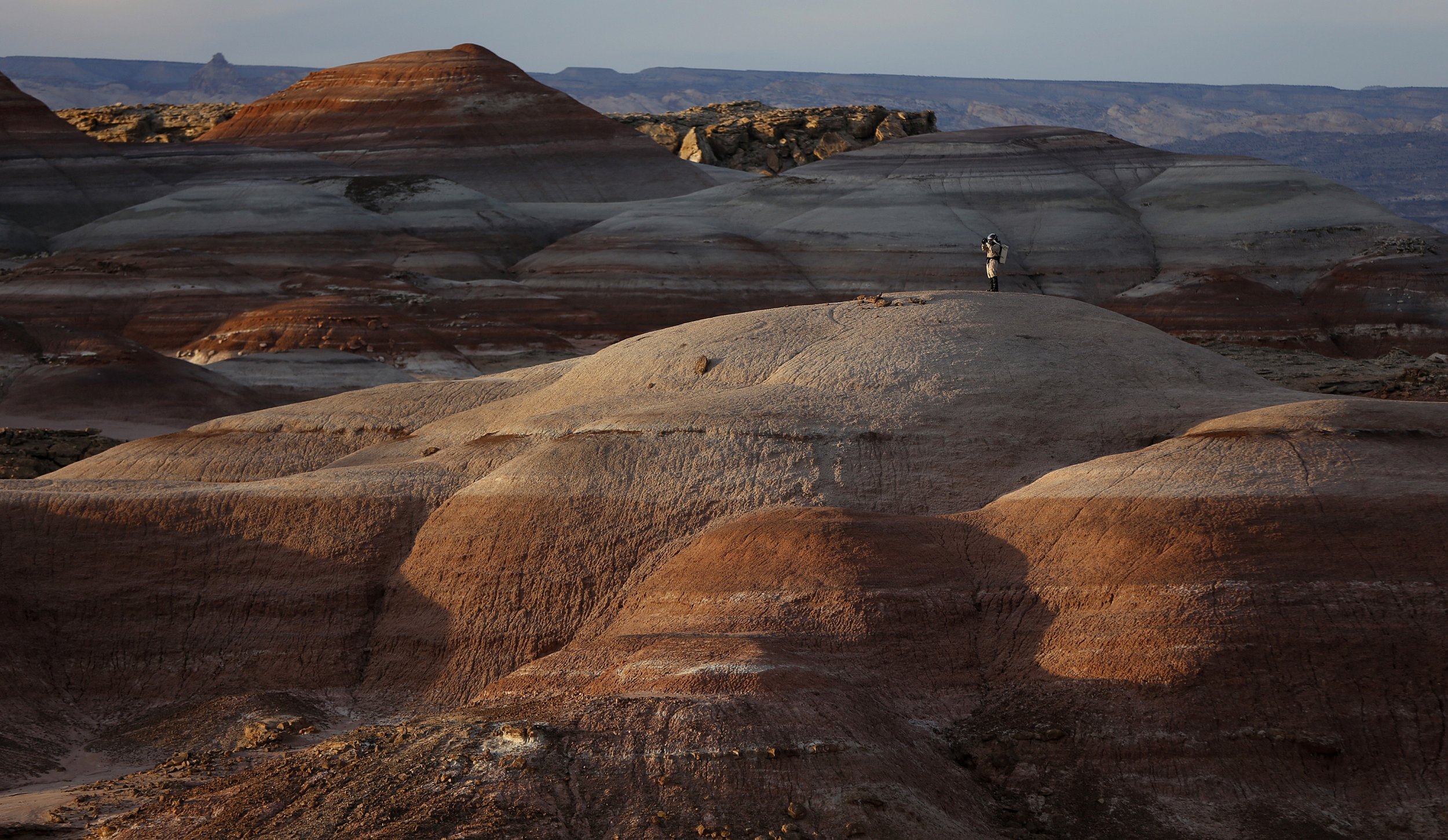 A man from central India named himself king of a barren piece of land along the border between Egypt and Sudan, sparking a flurry of excitement among people who would like to become citizens of the world's newest "kingdom."
"I, Suyash Dixit, first of my name and the protector of the realm, declare myself as the king of 'Kingdom of Dixit,'" reads a statement on Facebook mimicking the language of the popular political drama Game of Thrones. "I declare this unclaimed land of Bir Tawil as my country from now to the eternity of time. I pledge to continue to work for the prosperity of my people of the country and this motherland."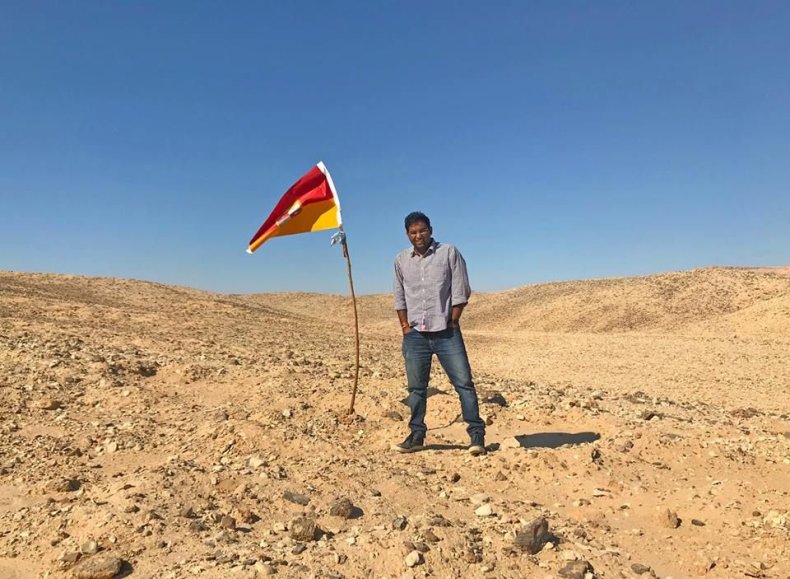 Suyash Dixit is a 24-year-old CEO at the India-based technology company Softinator, and the land he claimed is an 800-square-mile strip of land known as Bir Tawil that has been described as the only place on Earth that is habitable but not claimed by any government.
Dixit says he traveled to the area with the help of a taxi driver. At first the driver thought Dixit was insane, but eventually he agreed to drive him to his new land for a sizeable sum. The journey was not without its dangers, however, and Dixit was warned by the Egyptian military, which controls the boundary around the area, that he would have to leave his valuables at home and be back in 24 hours. After warning his friend to call the police if he wasn't home by midnight, Dixit headed out on his mission.
"The route that I took is under Egyptian military and is an area of terrorists so military have a 'shoot at sight' orders," Dixit wrote. "But, if your bucket list ideas are not scary enough then they are not worth trying!"
After six hours of traversing desert and dunes, Dixit arrived at this unclaimed land and named it his kingdom, performing an elaborate ritual in which he planted a flag and the area's first crops.
"Following the early civilization ethics and rule, if you want to claim a land then you need to grow crops on it. I have added a seed and poured some water on it today. It is mine," Dixit explained.
The kingdom now has an official website and a bill of rights. Dixit plans to govern the kingdom online, and people can use the website to apply for citizenship or a position in government. The website's yellow and red flag has a caption that reads "Best Governance Ever Kingdom of Dixit."
The United Nations has four criteria for statehood: A permanent population, a defined territory, a government, and the ability to enter into relations with another state. The Kingdom of Dixit appears to have all but the first.
Dixit isn't the first person in the world to declare a new nation state on unclaimed land. Most recently, in 2015, a libertarian activist from the Czech Republic established the Free Republic of Liberland on a disputed territory between Serbia and Croatia. Similarly, the "country" has its own website where people can apply for citizenship.
Dixit is also not the first person to visit Bir Tawil. Several people have laid claim to the territory over the years, including a Russian radio enthusiast and an American man who wanted to make his daughter Emily a princess. But Dixit has vowed to challenge any usurpers who may lay claim to to his new kingdom.
"I know that some 5-10 folks have done it in the past as well but this is my land now (as I have officially planted the seeds following the rules)," Dixit wrote. "If they want it back, there will be a war (over a cup of coffee at the Starbucks probably)!"
The U.S. State Department has not indicated whether it will provide foreign aid to the Kingdom of Dixit. Hundreds of people have allegedly already applied for citizenship in the new kingdom.