Indian Man Sentenced to 9 Years After Sexually Assaulting Sleeping Woman on Spirit Airlines Flight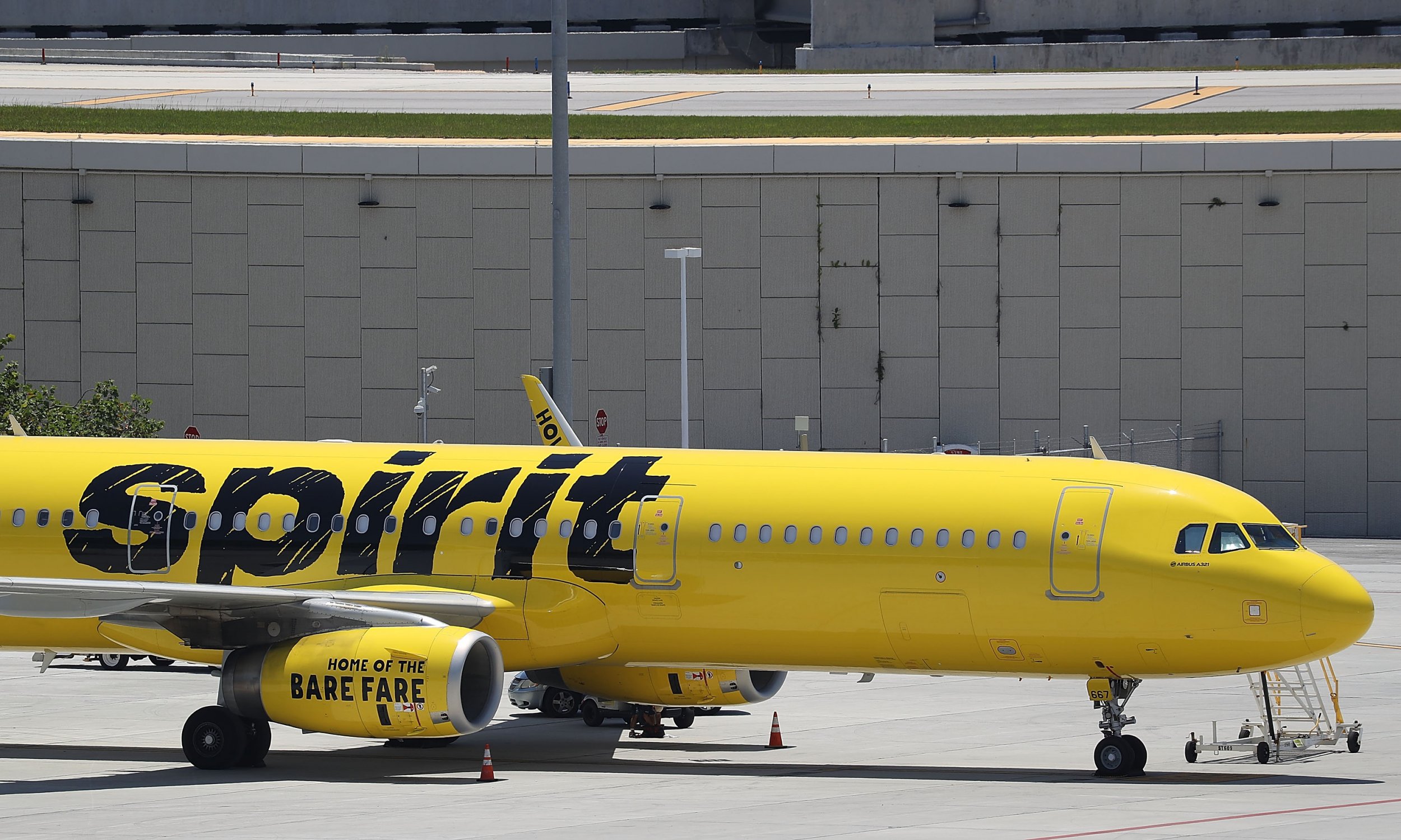 An Indian man has been sentenced to nine years in prison for sexually assaulting a woman on a Spirit Airlines flight in January. Prabhu Ramamoorthy, who was living in the U.S. on a work visa, will be deported to India following his sentence.
Ramamoorthy, 35, was sitting between his wife and the victim on a Spirit Airlines flight from Las Vegas to Detroit in January when he sexually assaulted the woman. Prosecutors said Ramamoorthy "committed one of the most brazen airplane sexual assaults ever prosecuted in this district" when he stuck his hands down the sleeping woman's pants.
The 23-year-old victim told authorities that Ramamoorthy unzipped her pants, unbuttoned her shirt and used his fingers to molest her, The Associated Press reported. During the trial, the victim testified that she woke up during the flight and "saw his hands inside me."
"When he realized [the victim] was awake, the defendant turned and pretended to sleep on his wife's shoulder while his wife stared at [the victim]," Assistant U.S. Attorney Amanda Jawad wrote in a sentencing memo.
The victim told the court that she felt "petrified, frozen." She immediately texted her boyfriend.
"Oh my god. I just woke up and the guy next to me had his hands down my pants and in my vagina…Who do I call…Do I tell a flight attendant…Oh my god I'm gonna cry," the woman messaged her boyfriend, according to texts shown to the jury during the trial.
The victim then alerted the flight attendants about the assault and was moved to a different seat. Police met the plane once it landed.
Ramamoorthy initially denied touching the victim intentionally and claimed he was sleeping and that the victim was sleeping on him. He was convicted in August.
The victim declined to speak in court during the sentencing and watched the hearing with her boyfriend and a support dog, according to the AP.
Ramamoorthy also chose not to speak at his sentencing hearing or address the victim, the Detroit Free Press reported. Assistant U.S. Attorney Amanda Jawad told the judge that Ramamoorthy "has shown no remorse or concern for the victim."
U.S. District Judge Terrence Berg noted that he was "concerned" that Ramamoorthy offered no words of remorse but said it was the defendant's right to remain silent.
Prosecutors requested a 130-month sentence, nearly 11 years, but the judge ruled that nine years was sufficient punishment for what he called "an extremely serious offense."
"Everyone has the right to be secure and safe when they travel on airplanes. …We appreciate the victim in this case for her courage to speak out," U.S. Attorney Matthew Schneider said.