'Indian Matchmaking': The Major Issues People Have With the Netflix Show
Indian Matchmaking has been in the Netflix top 10 series since it was released, but that does not mean every viewer who has watched it has liked it.
The Netflix show has been criticised by many in the Indian diaspora for not adequately criticising some of the views expressed by its cast, who often make comments that some have said represent colorist and casteist views.
Sima Taparia, the show's matchmaker, and Indian Matchmaking creator Smriti Mundhra, however, have defended the show, saying it just depicts the process of arranged marriages as they are.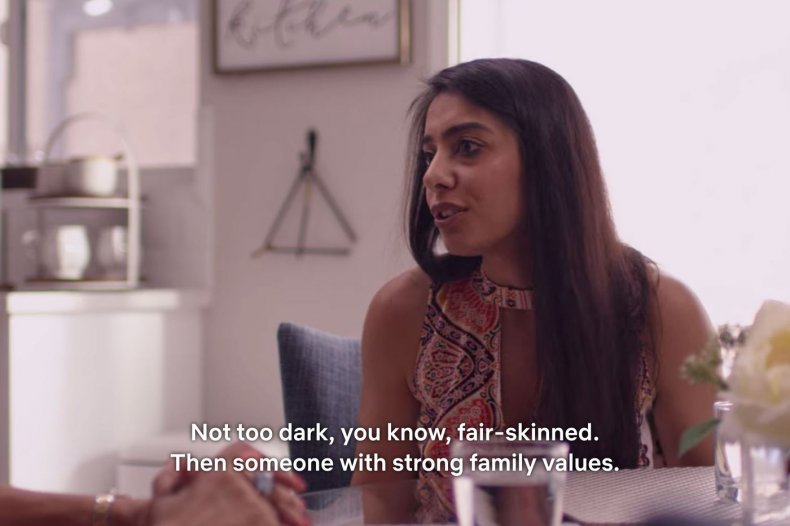 The major issues people have with Indian Matchmaking on Netflix
Colorism
A moment in the final episode of Indian Matchmaking where Richa says they are looking for a partner who is "not too dark, you know, like fair-skinned" has led many to criticise the show's unwillingness to discuss colorism, in which people with lighter skin are seen as more attractive than those with darker skin.
This has split Netflix viewers into two camps. Some think the show should have criticised those views. Others feel that these views should be part of the show as they represent the lived experience of some women.
This has not been helped by the show's matchmaker Sima Taparia, who brushed off criticisms by saying in a Conde Nast Traveller interview: "Who doesn't want a fair, beautiful wife?"
However, she previously said in a Hindustan Times article: "I advise them to look beyond their parameters [such as the demand for fair skin] and focus on what is important, like compatibility."
Per Indian Matchmaking creator Smriti Mundhra, she hopes that Richa's comments will start conversations about the issue. She said to Decider: "More people are going to watch that show than will watch anything else that I've ever made and I think it can get up to talk about colorism and stigma…I think that's an amazing thing."
Lack of diversity
Other viewers have criticised the dating show for not representing the full Indian diaspora, with all but one of its main participants Hindu, and all of them straight.
Per Roe in Vulture, this reinforces some of the biases inherent in India, in which: "Hindus are largely casteist [and] much of India, today, leans Hindu supremacist."
Mundhra, however, responded to this in a Variety interview, saying: "I know there has been a lot of commentary around the idea of casteism in the show, but actually, nobody mentions caste as a priority, and almost every match that's made is inter-caste, as we say, because that is a reflection of the reality."
Asked why the show did not feature any Muslim cast members or LGBTQ+ daters, Mundhra told Variety: "We had to be authentic to Sima's world. We'd be having too heavy a hand as producers if we said she has to do a match for an LGBT couple, or a Muslim couple, etc. We had to be authentic to who she is, but then try to push for as much diversity within that as possible."
However, this could be a problem that is solved in future seasons. She told Decider: "Hopefully there'll be a Season 2, and maybe there will be even more of that."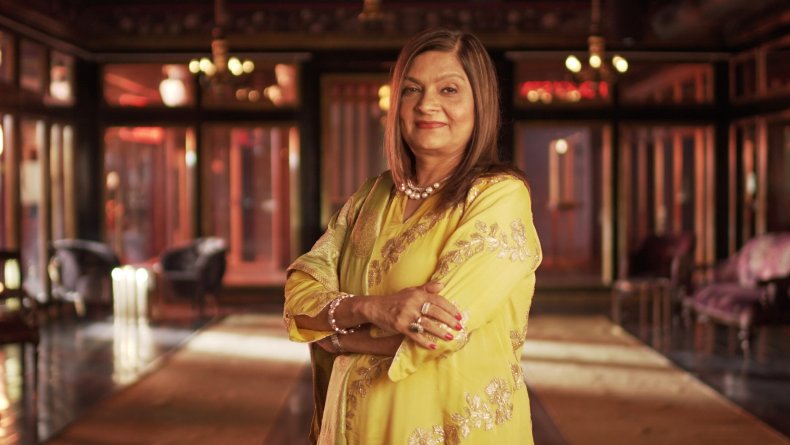 Why was Netflix India not involved?
Mundhra said in a Juggernaut interview that when making the show, "our priority was an Indian audience in India and then the diaspora."
However, some have questioned why, if this was the case, Netflix India was not involved in the making of the show. This was revealed in a Variety article, where a crew member from the show's Indian production company revealed: "There was some correspondence with Netflix U.S., but not from India, [because] for us this was still an international production."
Why the show not being a Netflix India Original is a problem was expressed by AV Club writer Priyanka Bose, who wrote: "Though the series may not have been designed for the white gaze, in execution, it falls right into it, fitting squarely into the narrow narrative box where Indians, and more broadly, South Asians, are often placed when it comes to Hollywood representation: arranged marriage."
Writing for Vulture, Mallika Roe said: "A Pakistani-American friend wrote me saying that she'd be fine with the show if white people weren't watching it, given that it might serve to reinforce reductive notions of a place and people."
Indian Matchmaking is streaming now on Netflix.
'Indian Matchmaking': The Major Issues People Have With the Netflix Show | Culture