Indian Official Says Rape Is 'Sometimes' Right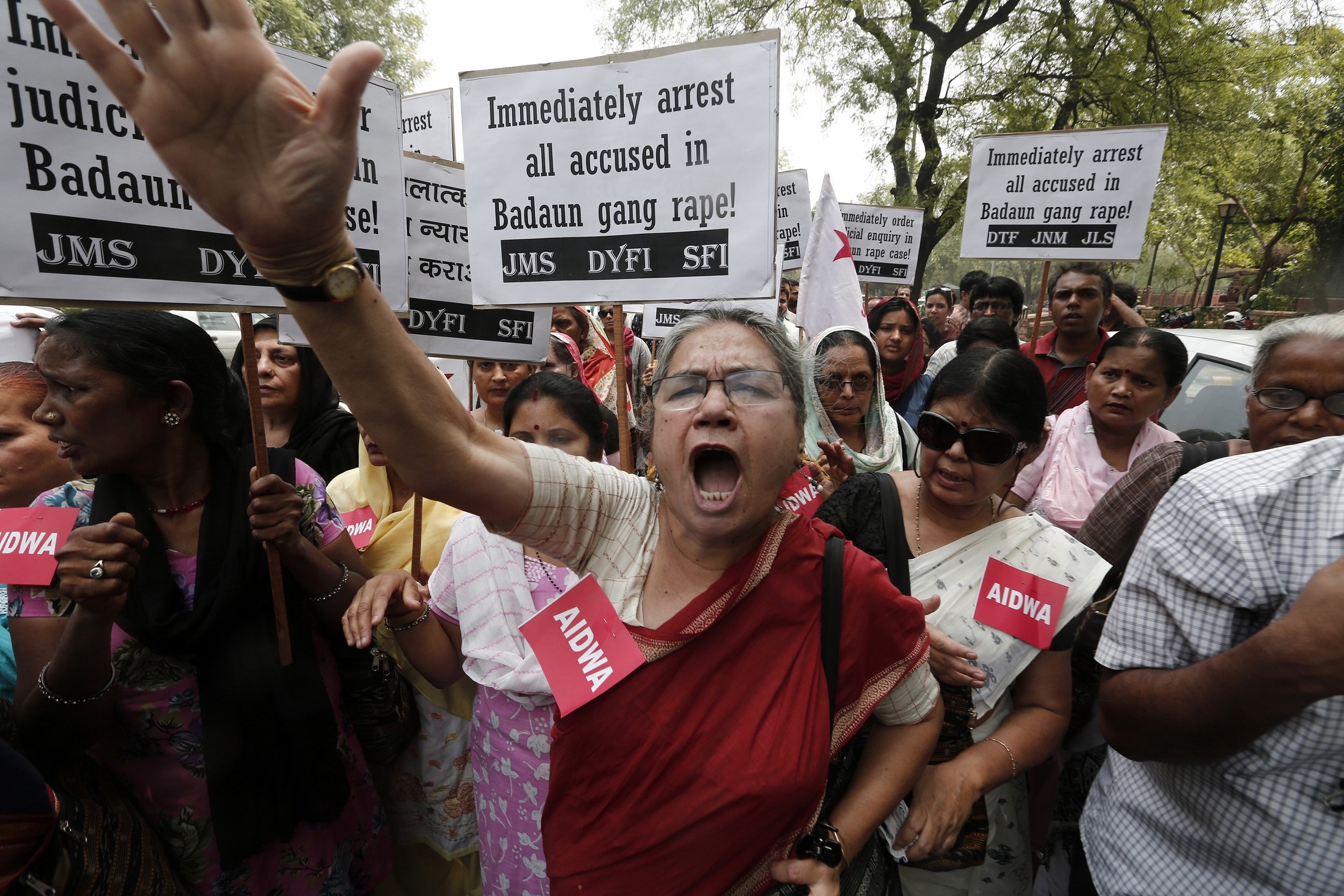 In late May, two girls living in a village in the Indian state of Uttar Pradesh went outside to use the bathroom. That night they were gang-raped, and they were found dead the next day, hanging from a mango tree.
As horrible as the crime is, comments about rape made by politicians in that state and another have spurred further outrage. Babulal Gaur, home minister of the neighboring state of Madhya Pradesh, today called rape "a social crime which depends on men and women. Sometimes it's right, sometimes it's wrong." He also said that "until there's a complaint, nothing can happen."
And yet in the case of the two girls, who were from an untouchable caste, a complaint reportedly was made—and nothing happened. Amnesty International says that when one of the girls' fathers approached police the night the cousins went missing, "the policemen on duty refused to register or investigate the complaint and slapped him instead." (Three people, all brothers, have reportedly confessed to the rape; five people have been arrested in total, two of whom are police.)
Amnesty has cited the fact that hundreds of millions of people in India still must go to the bathroom outside as one of the reasons that violence against women is such a problem in the country. The organization also points out that crimes against people from untouchable castes frequently aren't investigated as they should be.
Gaur's comment about rape "sometimes" being right follows similar comments made by politicians in Uttar Pradesh, where the two cousins were raped. The chief minister there, Akhilesh Yadav, pushed back against journalists who had asked him about the topic: "You're not facing any danger, are you?" he asked. "Then why are you worried? What's it to you?" Yadav's father, also a politician, made headlines when he struck a similar note in April, saying that "boys will be boys."
Writing for the newspaper The Hindu, Ratna Kapur, a law professor, worried that even as sexual violence seems to be on the rise in India, comments by politicians that seem to condone violent male behavior are part of a bigger problem. The world was horrified by the atrocious gang rape and murder of a young woman in New Delhi in 2012, but Kapur says the fact that some of the recommendations in that event's aftermath were not put into place has given license for leaders to make comments like these recent ones. She also echoes Amnesty International's concerns about a lack of indoor toilets.
"Sexual violence has reached the level of an epidemic, and we need to shake ourselves out of the apathy or defeatist mentality that continues to place such violence in the category of the ordinary experience of everyday life," she writes. "By doing so we are all implicated in its normalisation, where women will continue to be nothing more than disposable lives."