Indian Prime Minister Modi Visits Facebook HQ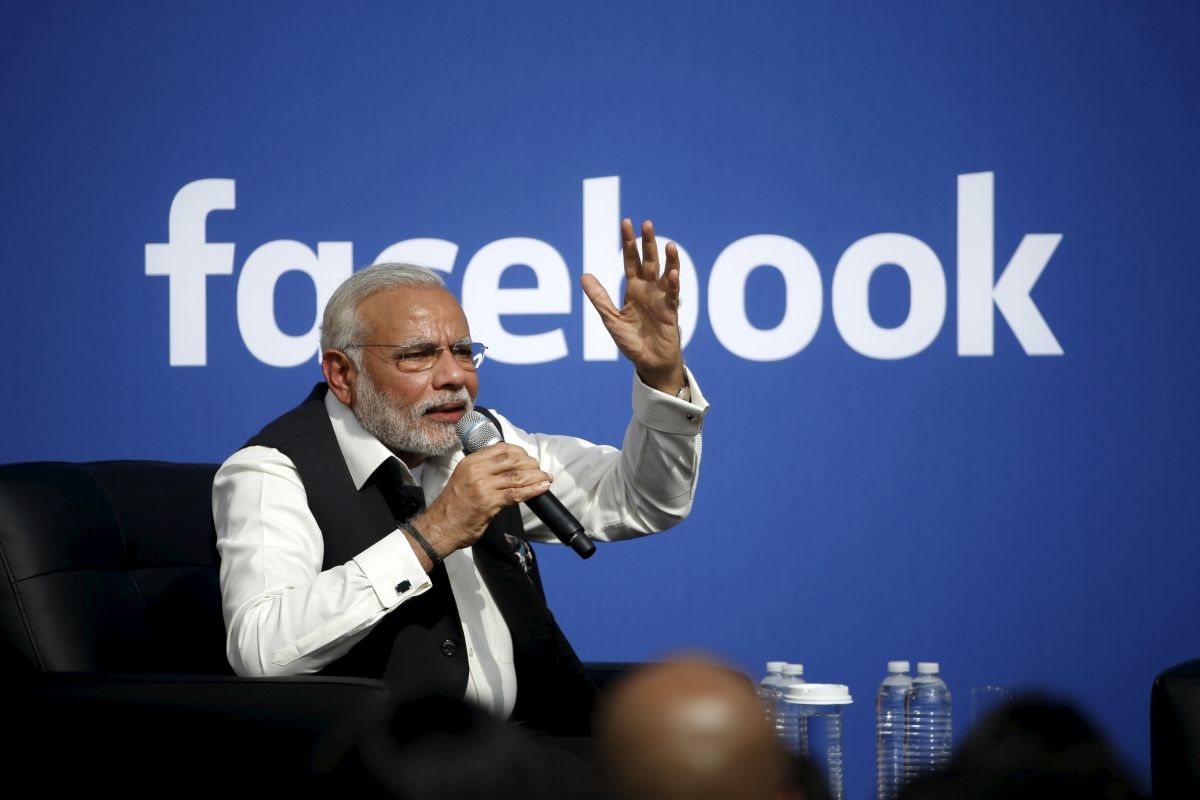 India's Prime Minister Narendra Modi visited Facebook's California headquarters on Sunday for an hour-long question and answer session curated by Facebook founder Mark Zuckerberg. Both men became emotional during the event with Modi reportedly appearing visibly upset as he recounted his humble beginnings.
Modi is an avid user of social media—his Facebook page boasts more than 30 million likes—and he proclaimed the political importance of the tool during his visit. "To leaders all over the world, you are not going to gain by running away from social media," he said. "The strength of social media today is that it can tell governments where they are wrong and can stop them from moving in the wrong direction."
Modi added that he is keen to connect India's rural areas to the Internet, bringing digital access to more than one billion people who currently lack it. It is a goal supported by Zuckerberg who changed his profile picture to include an Indian flag a few hours before Modi's visit. Facebook has already gone some way in helping connect India with its internet.org project, which offers free access to a number of selected websites and apps, although the tech giant has been criticized for favoring its own services over Indian equivalents. In April, a group of Indian technology and internet companies pulled out of the project saying it compromised the principle of net neutrality and that websites and apps should be equally accessible.
During Sunday's event, Zuckerberg asked Modi to speak about his mother, causing the Indian leader to become emotional. The prime minister told the audience that women were vital to India's future, noting his mother's struggle to support her family. "I am from a very ordinary family, a very poor family. I sold tea in railway stations," he added. "It is hard to imagine that a tea seller has actually become the leader of the world's biggest democracy." In return, Zuckerberg told Modi that on a spiritual visit to India, taken when Facebook "wasn't doing so well," he found renewed focus for Facebook's mission.
After the event, Modi addressed crowds at the SAP Center in San Jose. According to the BBC, more than 20,000 people turned out to support him, although there were also protesters present, who blame Modi for not doing more to prevent the killing of Muslims during the 2002 Gujarat riots. There is also concern among Modi's critics that his plans to connect more Indians to the internet is actually an excuse for government surveillance.