Indian State Cuts Internet After More WhatsApp-Inspired Murders
The northeastern Indian state of Tripura has cut its internet after mobs fatally beat three people on Thursday, in the latest attacks spurred by fake messages sent over WhatsApp, Agence France-Presse (AFP) reported.
"The administration has decided to cut off the internet and mobile messaging services for next 48 hours...to stop rumor mongering," police spokesman Smriti Ranjan Das said.
More than one dozen beatings have occurred across India this year due to fake messages about child abductors, according to Reuters. The attacks have raised discussions about WhatsApp's responsibility in managing fake news spread via the messaging service.
AFP reports that attacks on presumed child abductors have been occurring since May, when rumors about child kidnappers led to the fatal attacks on six men in Jharkhand state. Similar messages about abductors have since spread.
Videos showing kidnappings accompanied with text that falsely claims the perpetrators are nearby are frequently circulated in India, leading to large gatherings of angry locals seeking retribution. In many cases, visitors are targeted, identified as the offender and attacked.
The three killings in Tripura occurred in separate incidents. One victim, Sukanta Chakraborty, was an individual in Sabroom, 80 miles from the state's capital, who was attempting to tell people about the hoaxes and prevent murders. He was attacked with sticks and bricks while speaking through a megaphone to warn people about doctored messages, according to international news organization Sky News.
"It was a sudden and vicious attack, and they didn't get time to escape. Our teams reached on the spot and could only rescue the driver," Das said.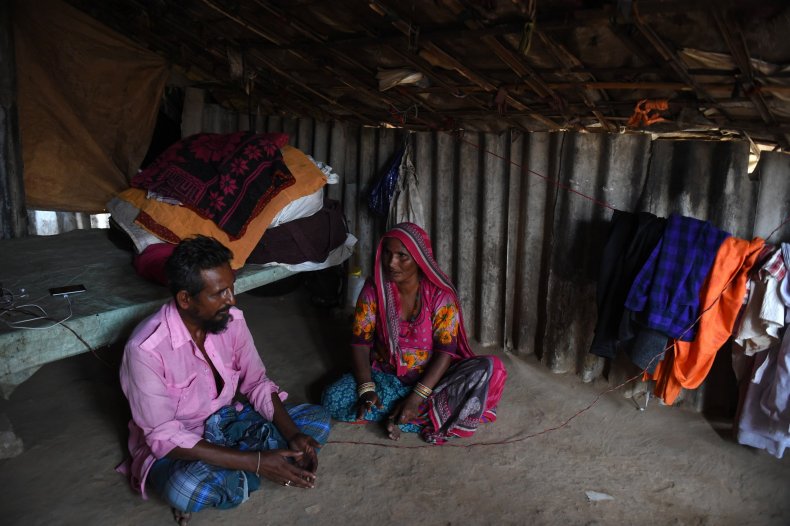 Another incident hours earlier involved a group of nearly 1,000 people in the West Tripura district who beat four traders from a different state, killing a man and leaving the other traders critically injured. A few hours prior, another group in the same area killed an unidentified woman in her 40s, chanting, "Death to child lifters," as they dragged her across the village.
Biplab Deb, Tripura's Chief Minister, has levied charges against political rivals, claiming they are sending the messages to undermine his authority and demand that he step down.
WhatsApp acknowledged it was aware that messages sent through its service had inspired attacks.
"Sadly some people also use WhatsApp to spread harmful misinformation. We're stepping up our education efforts so that people know about our safety features and how to spot fake news and hoaxes," WhatsApp said in a statement given to Reuters, which reported that WhatsApp is contemplating changing its service to note when a message has been forwarded.
The violent attacks have continued, despite attempts by authorities to publicize the proliferation of fake messages.
Earlier this week another attack fatal attack took place in the state of Gujarat.