Indiana Court Rules to End Federal Pandemic Unemployment Benefits in State
The Court of Appeals of Indiana ruled today that Republican Governor Eric Holcomb could withdraw the state from the federal pandemic unemployment program, overturning a lower ruling.
In its decision, the court said under Indiana Code the state does not need to participate in the CARES program, following this by saying the plaintiff, Concerned Clergy of Indiana, an advocacy group, had not shown "a reasonable likelihood of success" at the previous trial.
The case started after Holcomb moved to end the program after noticing "help wanted" signs across the state and determining pandemic relief programs to be a contributing source of the lack of employees.
Indiana's unemployment rate jumped to nearly 17 percent during April 2020 but now stands at roughly 4 percent, according to the U.S. Bureau of Labor Statistics.
"There are help wanted signs posted all over Indiana, and while our economy took a hit last year, it is roaring like an Indy 500 race car engine now. I am hearing from multiple sector employers that they want and need to hire more Hoosiers to grow," Holcomb said in an address. "We have a myriad of work options in every region of our state with many more coming online every week."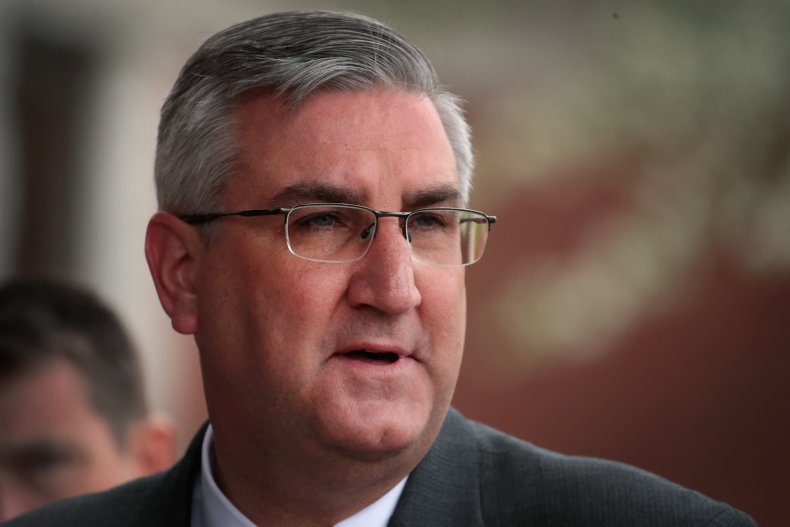 After this order went into effect on June 19, Concerned Clergy filed a suit with the Marion County Court arguing that the state was obliged to apply for the available benefits.
Holcomb's office made a motion to challenge this ruling through the appeals court, but the request was denied, subsequently forcing the state to reinstitute the benefits. The state would then go on its fight against the lower court's ruling, leading to the new decision being issued by the court of appeals.
The appeals court found that because the plaintiffs had now shown "reasonable likelihood of success" their case did not present the requirements necessary to block the state from acting. Because of this, the appeals court found that the lower court had "abused its discretion" when it stopped the governor from withdrawing Indiana from the program.
"Because we find that Indiana Code section 22-4-37-1 does not require participation in the CARES Act programs, the State's decision to terminate the benefits did not violate the statute," the court wrote. "Plaintiffs have not shown a reasonable likelihood of success at trial, and because the movant must prove each of the requirements to obtain a preliminary injunction, we hold that the trial court abused its discretion when it granted the Plaintiffs' motion for preliminary injunction and enjoined Defendants from withdrawing Indiana from the CARES Act benefits."