Indiana Democratic Party Chair Resigns Over Membership in Confederacy Group
The chair of the Hendricks County Democratic Party has resigned after being asked about her membership in a local chapter of a Confederacy group.
Charlotte Martin has been the party chair for almost eight years but said she felt she had to resign after the Indianapolis Star inquired about her involvement with the United Daughters of Confederacy (UDC). Martin said the negative attention from a potential article "would be a distraction for the good that the party does."
The 79-year-old Georgia native had initially joined the UDC while living in her hometown.
"It's just an ancestral organization, that's all I can tell you," she said. "In the South, you belong to organizations that have to do with your ancestry."
When she moved to Indiana, she transferred her membership to the Cicero, Indiana-based Nathan Bedford Forrest chapter. Martin said she felt differently about UDC after moving states but does not remember when she disassociated from the group, which is known for spreading a pro-Confederacy version of the Civil War.
"I just felt like it was not the right thing for me," she told the Star, "because that's not what my life is and, I should say, that's not what my life is based on."
Her local chapter is named after Nathan Bedford Forrest, a Confederate major general who also served as the first grand wizard of the Klu Klux Klan. Martin told the newspaper she was not aware of Forrest's background when she became a member.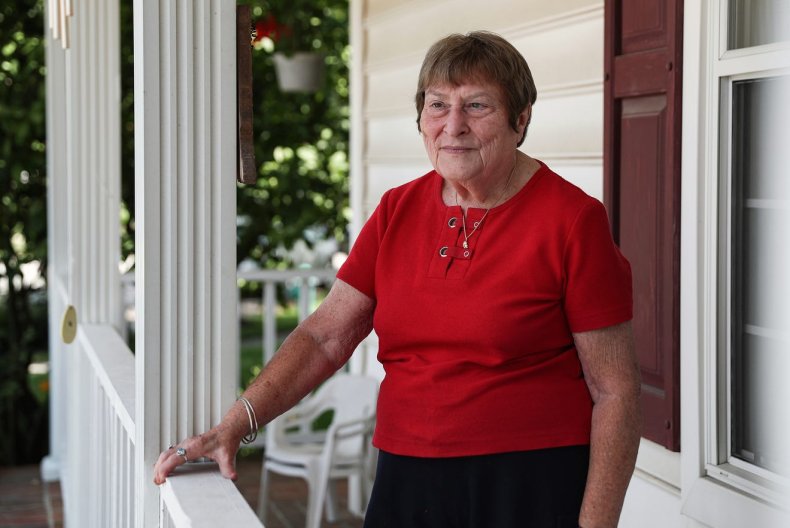 Martin had previously been confronted about her UDC membership by Roger Day, a former Hendricks County Democratic Party member. Day said she refused to talk about her involvement with the organization and criticized her affiliation.
"For someone to claim that they're a Democrat and claim that they're a supporter of the Confederacy in any way shouldn't be a Democrat," Day said.
Martin, however, pointed out her efforts toward various civil rights projects. She said as a teacher she helped integrate the school system in Georgia and that she marched alongside Martin Luther King, Jr.
Members of the Hendricks County Democratic Party who spoke with the Star said they perceived Martin to be an accepting person.
"I've never seen Charlotte exhibit any prejudice or bias," Kathy Davia, one of the members, said.
John Zody, the Indiana Democratic Party chair, confirmed her resignation to the Star and said the party "must always continue to look inward in an effort to continue building toward restorative justice" in the future.
Newsweek reached out to the Indiana Democratic Party for comment but did not hear back before publication.
Martin's resignation is not the first. A number of individuals have been called on to step down from their positions after showing support for the Confederacy.
Last month, Alabama Democrats called for the resignation of state representative Will Dismukes after he stated his support to continue state funding for the Confederate Memorial Park in Chilton County.
Sara Wilkins, the president of the Madera County School Board in California, also resigned from her position on June 25 after a post on her social media account depicted the Confederate flag with the phrase "I am proud to be white."