Indiana Man Arrested After Allegedly Trying to Buy 7-Year-Old Girl for '300 k cash' on Twitter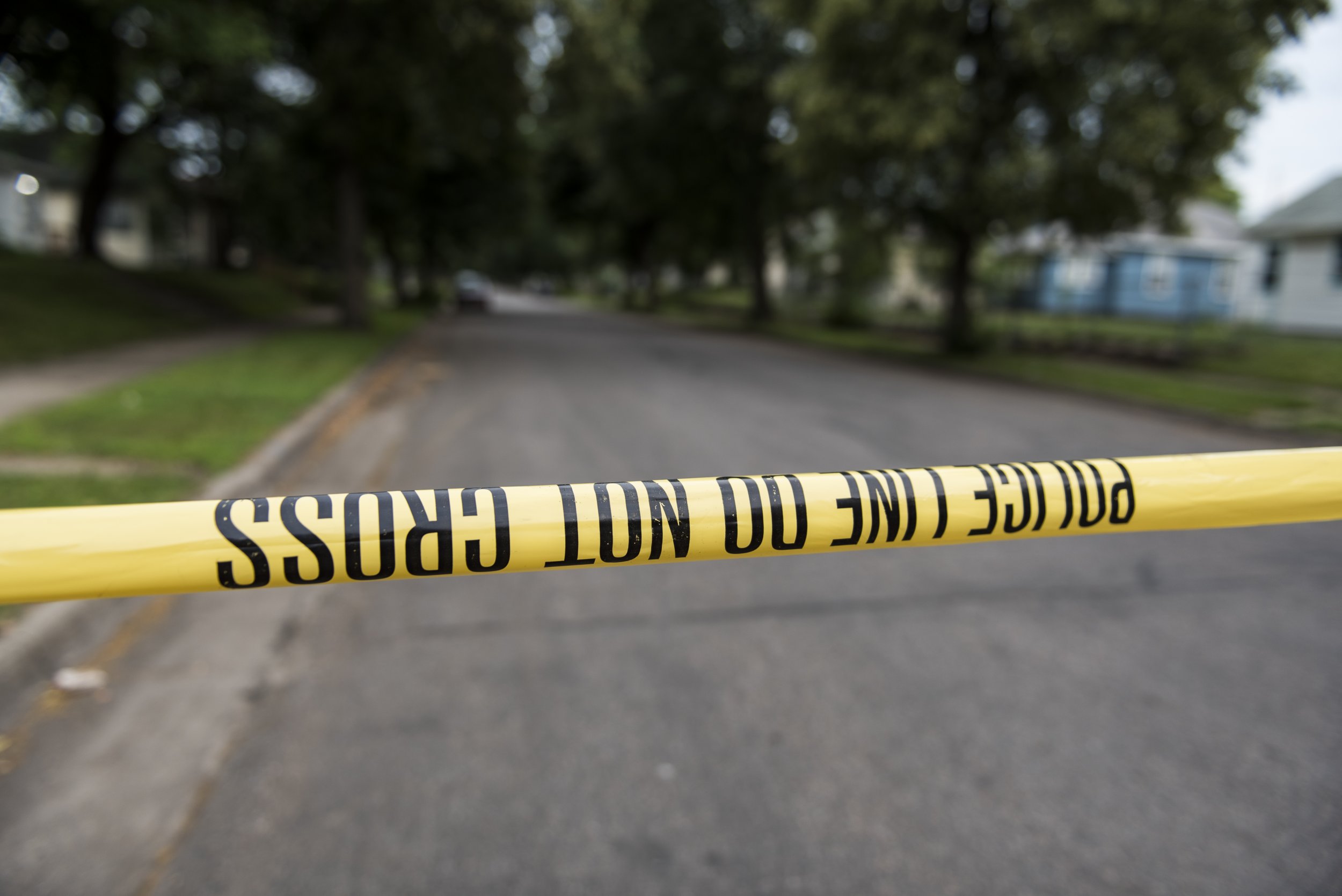 *UPDATE: 1:33 p.m. EDT—* The Twitter handle @deadtrapkingmom, cited in charging documents by Indiana authorities as belonging to George Ambroz, was suspended.
An Indiana man is behind bars after allegedly making an open bid online to pay $300,000 to buy a young girl.
George Ambroz, 35, landed in the sights of members of the FBI's Joint Terrorism Task Force a month ago after getting tipped-off by a Lake County detective who displayed screenshots from his Twitter account "Whale Shark News Co." that was being used to "arrange for the solicitation and purchase of minor for cash," according to a probable cause affidavit filed in Lake County Court on Thursday.
"If I give you 300 k cash, will you sell me your 7 year old daughter? Contact me, if so," a tweet from the Dyer, Indiana, man's twitter account from July 24 of last year reads. He then appeared to be willing to compromise and purchase a girl who is one year older for the same six-figure sum.

"I'll let you know when I get rich," a separate tweet from the same day reads. "Once I'm making 300 k a year, how much can you sell your 8 year old daughter to me for? 300 k cash?"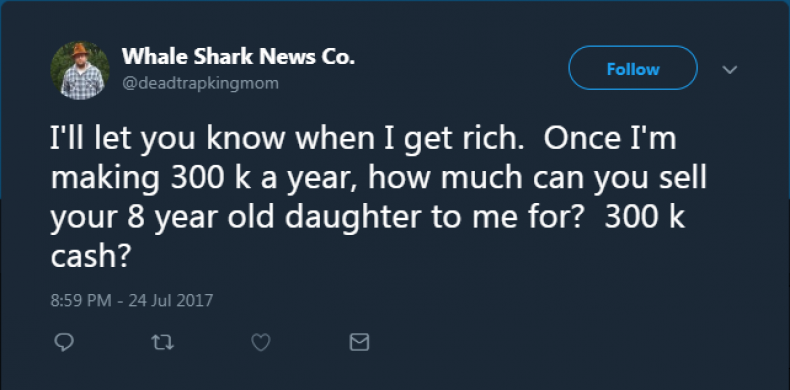 He hoped to make the deal, but first needed to come into the windfall. To earn the necessary money, Ambroz hatched a plan to purchase multiple fast food franchises, according to his Twitter feed as laid out by the probable cause affidavit.
"I want to own something along the lines of 2-3 Subway Restaurants perhaps, and bank $250-$300 grand per year off this," according to a tweet from last year.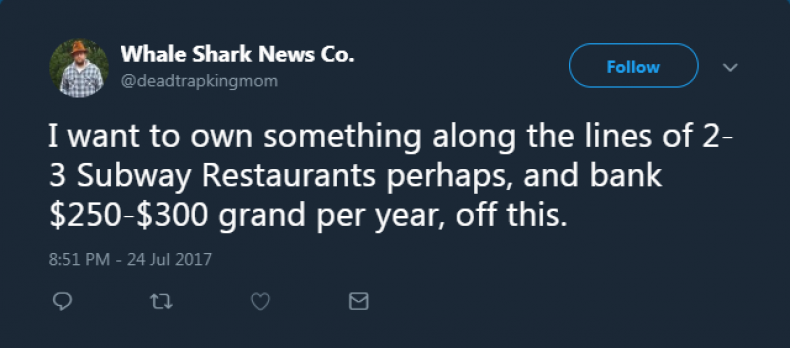 Newsweek's attempts to reach relatives of Amrboz were not immediately returned. It's unclear if Ambroz has retained counsel. It appears that up until his arrest this week Ambroz had no criminal history, according to court records. He has now been charged with child solicitation, possession of child pornography and obscene performance.
The profane social media account is riddled with throwaway screeds, laced with "N-word" epithets and gushing expressions for the Ku Klux Klan.
Just this month, authorities documented a cache of "obscene images/videos, and images of child pornography" soaked throughout Ambroz's X-rated Twitter account up until his July 10 arrest.
One tweet from last year bragged about the size of Ambroz's appendage.
But more recently, Ambroz's tweets, detailed in the affidavit, appear to show him fantasizing about committing sexual acts against 8-year-old girls "before I die" and also include a mix of photos of females "under the age of eighteen."
On July 2, Ambroz beamed out a spate of seemingly desperate and disturbing tweets (also documented in court papers) and first reported by The Chicago Tribune .
Those posts appear to have compelled authorities to move in and bring Ambroz into custody.
One reads: "I work for the railroad, butcher, and welder. Therefore, I have the right to be angry, drunken, drugged, violent, temper, and a rapist. I have the right to rape, just because I work for the railroad."
Another added: "I welded metal for 30 years. I'm going to cry, and beat my divorced wife. I'm going to throw a beer can at Lisa Suckdog. I'm going to murder 20 people, because I am a welder."
When a pair of detectives and an Indiana state trooper arrived at Ambroz's home, they asked to speak to him "regarding these tweets"—specifically the alleged attempts to buy a 7- or 8-year-old girl, the affidavit states.
Ambroz first told the officers that he was a homebound entrepreneur who has tried to "start organizations, but they all have failed."
As for seeking out girls who were still in elementary or middle school as sexual mates, the papers say Ambroz told them that he doesn't target any age group."
"I just like to see what's out there," he told the investigators, according to the affidavit.
He allegedly admitted to posting the tweets but claimed that he simply lapsed about them over time.
"I wrote those about a year ago, I forgot they were still up," he is quoted as saying to the officers.
Pressed about the legality and moral nature of the social media posts, Ambroz allegedly answered: "What's the big deal? Is there a problem? I said that like about a year ago. Why is that a problem?"
Ambroz was hauled into Lake County Jail on Thursday and held on $70,000 bail, according to court papers. He's due back in court on September 7.