Indiana GOP Lawmakers Pushing Bill to Drop Permit Process for Handguns, Police Oppose Idea
Republicans in Indiana are pushing to loosen the requirements citizens need to carry a handgun in public.
A new proposal was filed this week by a state House committee that seeks to repeal the requirement for having a permit for a handgun. In practice, it would allow any Indiana citizen 18 years or older to be able to purchase a handgun without a permit. Some restrictions, such as having a felony conviction or being diagnosed with a mental illness that could be seen as "dangerous," would prevent some people from acquiring guns under the new law.
Many of the proposal's supporters argue that the current permit requirement infringes on the Second Amendment, which allows citizens to be able to use and purchase guns. It allegedly does so because it forces everyone, including law-abiding citizens with no criminal record, into a rigorous background check that often takes weeks to complete.
"I think that the legally lawful people should have the right under our Constitution to carry and the prohibited persons are the ones that should have to go through the bureaucracy," Republican state Representative Steve Bartels said.
However, the proposal is not without its critics. Police officers are among the most skeptical of the proposal, as they argue that it could endanger lives.
"Should this bill pass," Lafayette Police Chief Patrick Flannelly said, "there will be no means for our officers to know if a person is legally carrying a handgun."
Action on the proposal has yet to be taken, but a House decision on the bill could come as soon as Tuesday. If it passes, it will be brought to the Senate.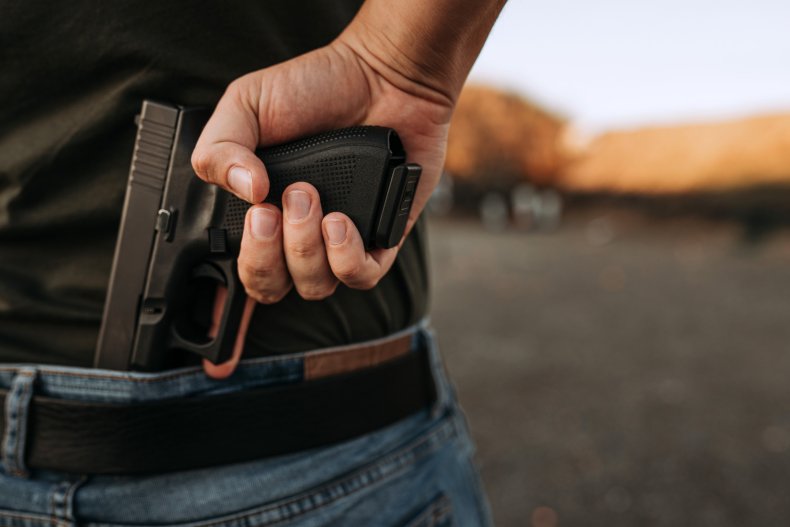 A similar bill passed the Republican-dominated House last year, but it was not acted on in the Senate, where GOP leaders pointed to opposition from the Indiana State Police, the state police chiefs association and the Indiana Fraternal Order of Police.
The chairwoman of the state Senate committee that blocked the repeal effort last year is co-sponsoring a bill similar to the House proposal for this year's session.
Indiana currently requires people to obtain a license to carry a loaded handgun outside their own homes, businesses or cars, although people can generally carry rifles and shotguns without a permit. Twenty-one other states allow residents to carry handguns without permits, which gun rights advocates call "constitutional carry."
The Associated Press contributed to this report.