Indiana Jail To Charge Guilty Inmates Up To $30 A Day While Incarcerated
Inmates behind bars at an Indiana jail will soon find themselves charged for being there.
The Clinton County Jail plans to charge those convicted of a crime up to $30 a day through the length of their incarceration in an effort to reduce the amount of money contributed by taxpayers to help operate the facility.
According to WTTV-TV
, Clark County Sheriff Rich Kelly pitched the idea to county commissioners, who voted to make the plan an ordinance.
Under the ordinance, individuals found guilty of felonies and misdemeanors will be charged up to $30 a day for the duration of their jail sentence.
Kelly told WTTV that he is legally allowed to charge prisoners and that he thinks doing so will be a deterrent. "If it deterred one person from making a bad decision, then it is worth it to me," Kelly told the tv station.
Clinton County Commissioner Joshua Uitts
told WXIN-TV
that Indiana state law does allow for inmates to be charged.
"According to Indiana code, this is an option we have to use to help recoup costs that we have not been doing in the past, so yeah, it was prescribed in state statue," Uitts said.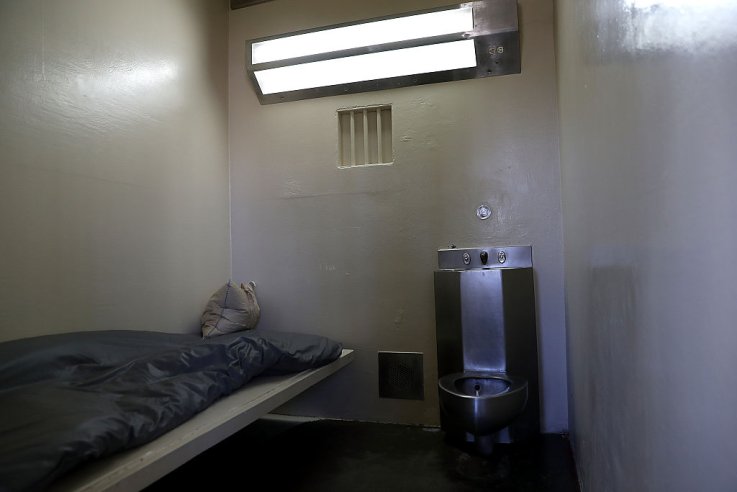 Kelly estimates that Clark County taxpayers pay $4 million per year to help maintain the jail, and that most of the money goes towards food and general maintenance. By charging inmates, Kelly said he wants to place the burden of incarceration upon the prisoners and give relief to those who pay taxes in the county.
"As far as them incurring debt, that's a responsibility that every adult has. We all incur debt," Kelly told WTTV.
The program comes with a few stipulations, one being that only prisoners who make double the federal poverty level will be assessed charges. Inmates will begin racking up the per diem fee after 72 hours at the facility.
Should an inmate be charged the $30 rate and remain behind bars for one year, that person would incur $10,860 in charges. Kelly told WTTV that most inmates stay at the jail for considerably less time, though he did not give an average length of a sentence.
The Indiana chapter of the American Civil Liberties Union has derided the policy,
writing on their website
. "Eventually, prisoners in Clinton County will be released into society, and it is in everybody's interest to enable these individuals to reintegrate into society and become productive citizens. Adding a bill of over $10,000 per year makes it that much harder to re-enter society. People who have been incarcerated already face gaps in their work histories that make finding employment difficult, and securing housing a challenge. Charging prisoners for their own incarceration will increase the already prominent economic and racial disparities in our criminal justice system."
Speaking to WXIN, ACLU Indiana Executive Director Jane Henegar called the plan a bad policy.
"Just because it is legal doesn't mean it's right. Just because it's legal doesn't mean it's good policy," Henegar said. "There are many ways that we can help individuals restart their lives. Burdening them with excessive and unnecessary debt to solve a problem of our own making, not the individual's, but our making, that seems cruel and just plain bad policy."
Kelly said the jail generally holds 150 at a time, though not all have yet been found guilty of a crime. The plan is for the program to be enacted in August and reevaluated after one year to determine if it should continue.
Indiana Jail To Charge Guilty Inmates Up To $30 A Day While Incarcerated | News