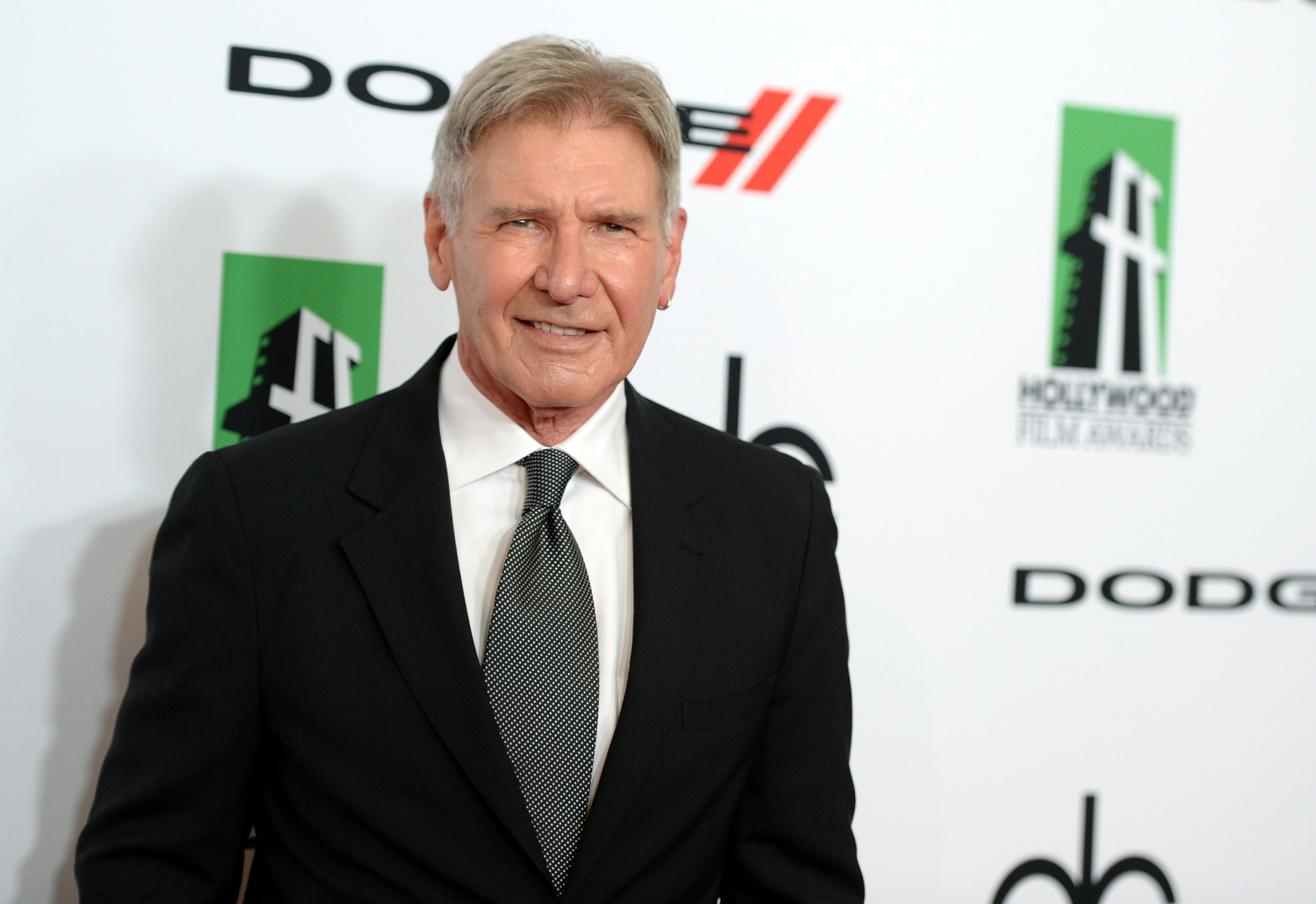 Let's hope fans are in a forgiving mood by 2019 because Indiana Jones is returning to the big screen for a new adventure—11 years after the critically mauled fourth film in the series, Indiana Jones and the Kingdom of the Crystal Skull .
Disney confirmed on Tuesday it will release a fifth installment in the franchise on July 19, 2019, with leading man Harrison Ford, 73, and director Steven Spielberg both returning for the film. The movie marks the first Indy movie under the Disney banner following its purchase of Lucasfilm in October 2012.
Walt Disney Studios chairman Alan Horn said in a statement, " Indiana Jones is one of the greatest heroes in cinematic history, and we can't wait to bring him back to the screen in 2019. It's rare to have such a perfect combination of director, producers, actor and role, and we couldn't be more excited to embark on this adventure with Harrison and Steven."
Ford first played the famous archaeologist-turned-explorer in 1981's Raiders of the Lost Ark , a creative collaboration between two of Hollywood's greatest minds: Spielberg and Star Wars creator George Lucas. The franchise continued with 1984's Indiana Jones and the Temple of Doom and Indiana Jones and the Last Crusade in 1989.
Indiana Jones and the Kingdom of the Crystal Skull was released 19 years later in 2008 and was intended to mark the start of a new franchise with Transformers star Shia LaBeouf joining Ford as his son. But the film failed to live up to its predecessors with fans noting the cliched use of stereotypical Russian villains—a rare misstep, it seems, in the sterling career of Cate Blanchett—and an alien plot that stretched the realms of believability. Spielberg went on to admit he was against the latter.
So it's only fair, then, that fans remain somewhere between cautious and cautiously optimistic about another Indiana Jones movie. On Tuesday, Twitter was alight with title suggestions for the Indy 5 , playfully taking jabs at both the previous film and Ford's age.
See some of the tweets below:
But as Disney has proven with the universally praised Star Wars: The Force Awakens , perhaps with the right creative braintrust, Indiana Jones can ride again. If not for creative reasons then Disney certainly has a financial incentive—the previous four films have grossed over $2 billion worldwide.
For Ford, meanwhile, it's his second nostalgia project for Disney after reprising his role as Han Solo. We know he can still command the Millennium Falcon—but can he still crack a whip?