'Indiana Jones' Crew Member Dies on Location in Morocco
A crew member on the upcoming fifth Indiana Jones movie has reportedly died on location in Morocco.
Nic Cupac, who worked on assembling film sets, was found in his hotel room in the city of Fes, according to British newspaper The Sun, which first reported his death. The paper said that Cupac, aged 54, died from natural causes.
A representative of Lucasfilm, producers of the movie, told Newsweek in a statement: "Our hearts go out to the family and friends of Nic Cupac, an incredibly talented colleague and member of the film community who will be greatly missed."
Industry veteran Cupac is listed on IMDB as having worked on a number of high-profile productions, including Jurassic World: Fallen Kingdom, Harry Potter and the Half-Blood Prince, X-Men: First Class, Les Misérables, Cruella, and two Star Wars movies.
Since going into production over the summer, the latest Indiana Jones project has been beset with delays, with star Harrison Ford, 79, forced to pause filming after sustaining a shoulder injury during rehearsals in June.
Disney said in a statement at the time: "In the course of rehearsing for a fight scene, Harrison Ford sustained an injury involving his shoulder.
"Production will continue while the appropriate course of treatment is evaluated, and the filming schedule will be reconfigured as needed in the coming weeks."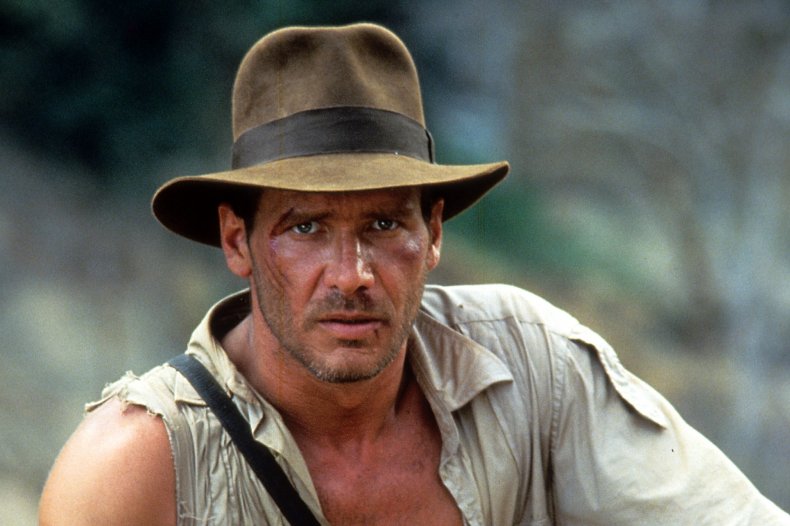 Ford's injury reportedly saw him sidelined for three months as he recovered in England, where production on the movie started.
Shooting on the project was further slowed down by the ongoing COVID-19 pandemic, which has affected a vast number of film and TV productions since early 2020.
The series of delays on the movie has seen the film's release date pushed back from 2022 to 2023.
Ford is reprising his role as fictional archaeologist Dr. Henry Walton "Indiana" Jones, Jr. in the film, which follows on from 2008's Indiana Jones and the Kingdom of the Crystal Skull.
The project is the fifth and final film in the enduringly popular franchise, which started in 1981 with Indiana Jones and the Raiders of the Lost Ark.
Screen star Ford had teased returning to his role as the adventurer for a fifth outing as far back as 2013, when he told The Telegraph: "We've seen the character develop and grow over a period of time and it's perfectly appropriate and OK for him to come back again with a great movie around him.
He added: "To me, what was interesting about the character was that he prevailed, that he had courage, that he had wit, that he had intelligence, that he was frightened and that he still managed to survive. That I can do."
Steven Spielberg, who helmed the first four Indiana Jones movies, had been initially slated to direct the latest film, before those duties were handed to James Mangold.
Phoebe Waller-Bridge and Mads Mikkelsen are among the cast of the as-yet-untitled film.
Update 11/05/21, 5:45 a.m. ET: This article was updated to include a response from representatives of Lucasfilm.