Indiana Lawmaker Wants to Get Rid of 'Confusing' Statute on Using Turn Signals
An Indiana Republican wants to make turn signals clearer for motorists by getting rid of a state statute.
Local news station WISH-TV reported this week that State Senator Aaron Freeman's bill would repeal a statute requiring those behind the wheel to use their signal before switching lanes or turning onto another street in certain circumstances.
Current law requires drivers to use their blinker 200 feet before changing lanes or making a turn, or 300 feet before switching lanes when they're in a speed zone of 50 miles per hour. But if Senate Bill 124 is passed by state lawmakers, that would no longer be the case.
Freeman told WISH that his thought for introducing the bill was that there are already several other Indiana statutes that deal with the reasonableness of turn signals, and he wanted to make it simpler for people.
"Just don't want to make it more confusing if there are two "reasonableness" statutes dealing with turn signals," he told the news outlet.
Freeman clarified the Senate legislation in a statement on Monday, writing that it "would not eliminate the requirement to use a turn signal."
"The configuration of many streets and city blocks make compliance with the 200 feet standard unreasonable, and thus, subjects many well-intentioned motorists and law-abiding citizens to unnecessary traffic tickets and fines," the state lawmaker wrote. "As an example, if you exit a parking lot that is within 200 feet of the next intersection, under current statute, you cannot lawfully execute a turn at the next intersection even if you activate your turn signal immediately upon exiting the parking lot. This legislation would rectify that problem."
In 2017, an Indiana police officer's video about turn signals went viral. State Police Sergeant John Perrine created a short clip urging motorists to use their blinkers, and it has since racked up more than 16 million views on Facebook.
"The auto industry has made incredible advancements on technology and safety in vehicles. But what if I told you that there's a feature on every car that's standard, that will not only help prevent crashes but also help prevent road rage a little bit," Perrine says in the video. "Let me show you."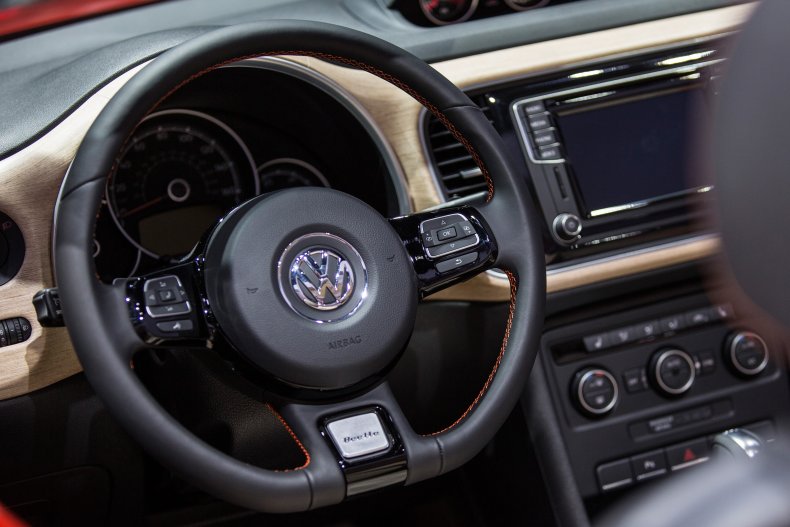 He continues: "If you look at your steering wheel here, to the left side of your steering wheel there's this stick that comes out. It's pretty incredible. It's called a turn signal."
Perrine then shows the viewers what happens when you use the turn signal, stating it starts "making a light flash" when you push it down on the front and back of your car.
"It may require that you put down your coffee or your cellphone or whatever you have in your hands so that you can safely drive," the sergeant explains.
"This is not only the right thing to do, it's not only against the law not to use it, but it's the courteous thing to do and it's going to help people around understand your indication that you're going to make a lane movement or make a turn," Perrine says.
Update 01/03/22, 1:45 p.m. ET: This story was updated with a statement from State Senator Aaron Freeman.