A gunman reportedly carrying a rifle and multiple magazines opened fire Sunday afternoon in an Indiana mall's food court, killing at least two and injuring others before he was killed.
The shooting happened at Greenwood Park Mall in Greenwood, Indiana. Greenwood Police Chief Jim Ison said the suspected shooter was killed by a "good Samaritan with a handgun."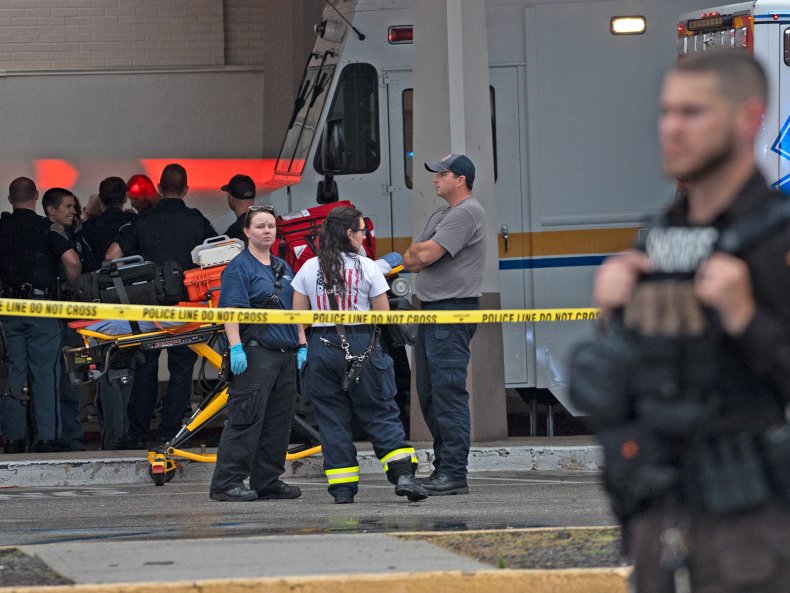 Ison at a press conference Sunday night said there's no known motive for the shooting. There was also a bomb squad on the premise because of a reported unattended backpack near the restroom area, the Indianapolis Star reported.
The food court shooting began around 6 p.m. local time, and first responders were alerted five minutes later.
The Indianapolis Metropolitan Police Department (IMPD) is being assisted with its investigation by the FBI, ATF and the Department of Homeland Security.
Greenwood Mayor Mark Myers issued a statement Sunday evening that said its local police force is looking for any clues into the case.
"We have three fatalities at this time and three others injured," Myers stated. "The shooter is among the deceased. He was shot by an armed individual."
Anyone who has information on the shooter are urged to contact the Greenwood Police Training Center at 317-346-6336.
"This tragedy hits at the core of our community," Myers continued. "This tragedy hits at the core of our community. Please offer your prayers to the victims and our first responders."
Chris Roy is the assistant manager of the Van's store inside the mall. Although he didn't hear gunshots, they saw folks running furiously through the mall and decided to lock down the store until things passed.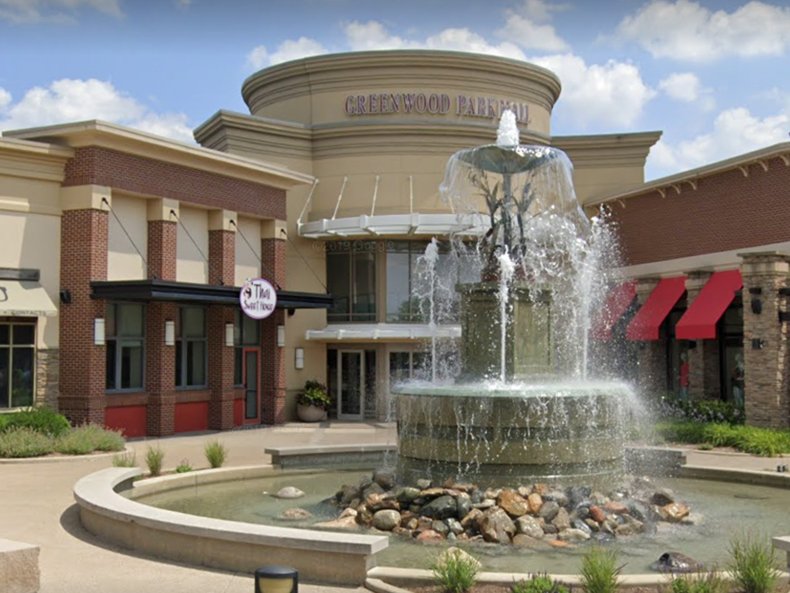 "So, I jumped over the counter, locked the door, gathered my associates and other managers at the back door," Roy said.
The Greenwood Mall shooting comes just a month and a half after the Robb Elementary shooting in Uvalde, Texas, that left 19 children and two teachers dead. The Indiana shooting also happened on the same day that the Uvalde City Council unveiled new information about that shooting.
A report showed that Uvalde shooter Salvador Ramos was dubbed a "school shooter" on social media a year before the tragedy this year. There was also the Fourth of July parade shooting in the Chicago suburb of Highland Park, Illinois, where a 22-year old man dressed as a woman and fired away at parade goers on the holiday, killing seven and injuring dozens of others.
Since then, there's been a bigger push for reform when it comes to firearms, especially assault-style rifles. Congress recently passed a new bipartisan bill to tighten restrictions on the purchase of assault-stye weapons.