Indiana Man Arrested for Repeatedly Calling 911 to 'State That He Was Tired,' Police Say
An Indiana man has been arrested for allegedly calling the 911 emergency line repeatedly, just to tell dispatchers that he was "tired."
Police arrested Daniel Schroeder on Thursday after the 61-year-old resident of Evansville, Indiana allegedly called 911 four times.
"The male caller kept calling in stating that he was tired," a police report detailing the man's arrest said.
Schroeder's arrest came one day after he pleaded guilty to a previous charge of misusing the 911 system. Police arrested Schroeder on the night of September 11 after he called 911 to express his anger that a female relative "was not following his rules."
The judge overseeing the charges in Schroeder's September 11 arrest sentenced him to six months in jail. However, the judge offered to suspend the sentence "on the condition the defendant does not call 911 unless it is an emergency," court documents stated.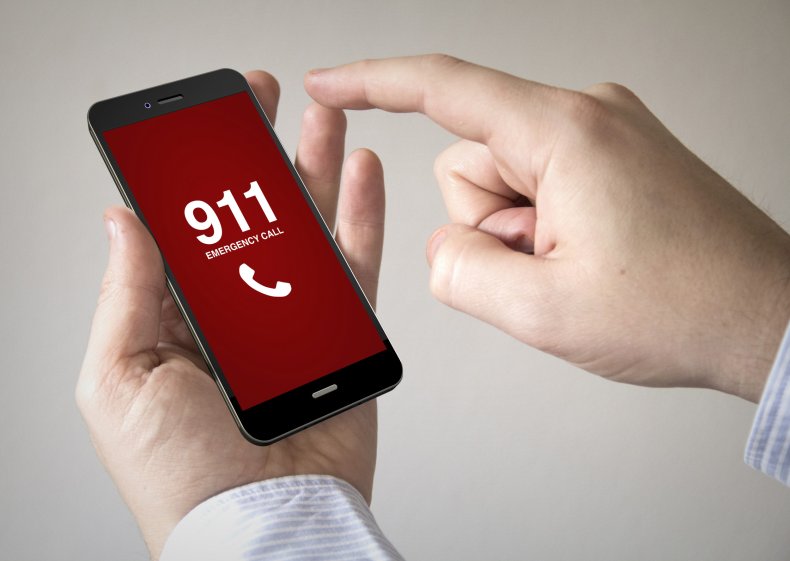 But Schroeder allegedly broke the agreement the very next day. He'll now spend 60 days in the Vanderburgh County jail.
Misuse of 911 can prevent people with genuine emergencies from reaching the assistance they need, according to a 2002 study from Arizona State University's Center for Problem-Oriented Policing.
The most common misuse results from "phantom calls," the study found. These calls result from people unintentionally or unknowingly dialing 911 on their cell phones.
Phantom calls account for between 25 and 70 percent of all 911 calls in some U.S. communities, the National Emergency Number Association (NENA) reported.
Emergency dispatchers in some communities can automatically track a cell phone user's location and instantly dispatch emergency responders. But such automatic deployments can waste precious time and resources if the caller didn't mean to dial 911 in the first place.
Cell phone users sometimes misdial 911 when trying to call area codes that begin with the numbers 9 and 1, the 2002 study said.
In addition to unintentional calls, other people sometimes dial 911 for non-emergency police assistance requests, such as to report a non-violent crime that happened over the past few days.
The study also found that people will sometimes make "exaggerated calls." In these types of calls, people intentionally exaggerate the seriousness of an emergency to get a quicker police response. For example, a person might claim that gunshots were fired in a domestic dispute when no gun was actually present.
Lastly, the study found that some elderly or mentally ill people will sometimes call 911 to alleviate their loneliness or fears. Such callers may suffer from delusions that they're under attack or just call out of a desire for company. Often, these callers aren't aware of the public expense or potential harmful implications that their calls can cause if officers respond quickly.
The study suggested that cell phone manufacturers should make 911 harder to accidentally dial. It also suggested that communities should make a 311 phone line available for people needing social workers or information about city services.
Newsweek contacted NENA for comment.