Man Blames 'Demons and Hitler' After Allegedly Killing His Mother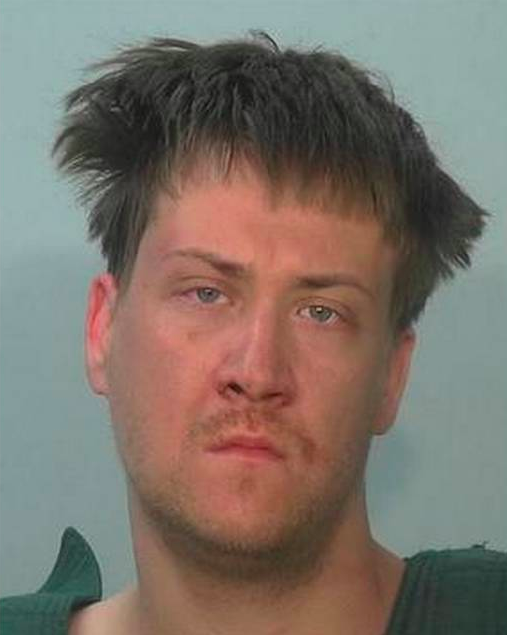 An Indiana man accused of killing his mother told investigators he had been possessed by "demons and Hitler," police said.
Jason A. Steiss, 34, was arrested on Wednesday and charged with felony aggravated battery in the death of his mother, Joy Steiss. Authorities were called to a home in the 2800 block of Stanford Avenue in Fort Wayne, Indiana, at around 1 a.m. and found the victim unconscious and unresponsive, WANE reported.
Joy Steiss was transported in critical condition to Lutheran Hospital of Indiana in Fort Wayne, where she died shortly afterward. Investigators said she had suffered blunt force trauma and appeared to have been strangled. Her son was arrested at the scene, police said.
The suspect called his father after allegedly killing his mother and said, "I hurt my mom. Hurt her real bad. Blood all over, please help." His father then called 911.
"I murdered my mother," Steiss allegedly told police, according to an affidavit for probable cause obtained by Newsweek. "I am a bad person. Kill me. I need to be put down so I don't hurt anyone else."
He then claimed he was "possessed by demons, and Hitler," according to the affidavit.
Steiss told police in an interview that he bit his mother on the arms, hit, punched and choked her. He had blood on his face, arms, hands and clothing, police noted in the affidavit.
According to the affidavit, Steiss"repeatedly" told police that he needed to be put in prison for his actions and that he needed to be "put down." He told officers that he "wanted the electric chair."
Joy Steiss fought back and hit her son in the nose while he attacked her, the suspect told police. When asked if he felt bad about what he did, Jason Steiss said, "sort of, kind of."
On Thursday, Steiss was formally charged with felony aggravated battery and felony domestic battery resulting in serious bodily injury. The Allen County Prosecutor's Office, which is investigating the case with the Fort Wayne Police Department, did not immediately respond to Newsweek's request for comment. It remained unclear if Steiss would face additional charges in his mother's death.
Steiss, who was booked into the Allen County Jail, was ordered held on $20,000 bond. A hearing was scheduled for October 30 at 9 a.m. at Allen Superior Court.