Indiana Man Tries to Run over Officer During Chase, Police Say
A man has been arrested after police say he led officers on a lengthy chase in Indianapolis, Indiana—during which he reportedly attempted to run over an officer who stepped out of his car and damaged several police vehicles.
The Indianapolis Metropolitan Police Department (IMPD) was called out after a report of a possible intoxicated driver near the Clermont city limits on Sunday night, according to a FOX59 report.
Officers were then led on a brief pursuit, which reportedly ended after the driver fled the scene.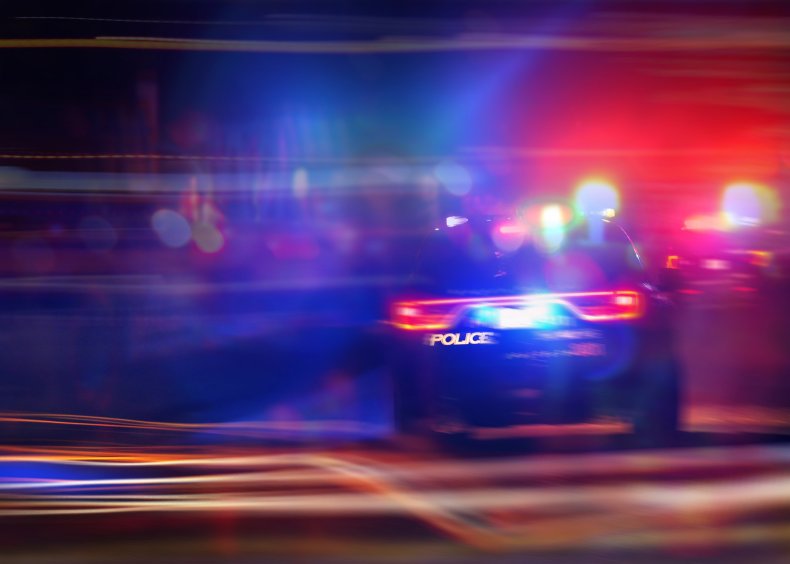 According to WTHR, officers managed to track the man to a residence on the far west side of Indianapolis, but police did not have a warrant to enter the property.
Instead, an officer attempted to arrest the man as he left the house a short time later, but police said he backed his van into a police car before speeding off.
Police were called to the area a short time later after a report of a suspicious person who was looking at cars, according to FOX59.
Officers spotted a van and a driver that they believed was the same allegedly intoxicated driver from the earlier call. However, when they attempted to stop the suspect, police said the driver took off.
The van reportedly traveled along Interstate 465 and Interstate 70 as officers pursued in several vehicles.
The IMPD said the driver stopped his vehicle five different times, intentionally backing into the police vehicles following him. He also allegedly tried to run over an officer who had gotten out of his vehicle, FOX59 reported.
The suspect made his way into downtown Indianapolis, where police said he then tried to carjack someone at a gas station.
The pursuit ended after police set up tire deflation devices on Monument Circle, between Market Street and S. Meridian Street, at around 12.30 a.m. on Monday.
WTHR reported that the suspect had again attempted to run away, but K-9 officers were able to apprehend him.
The suspect, whose name was not released by police, was then taken into custody on suspicion of intoxicated driving.
He is also facing charges for resisting arrest and criminal recklessness, according to WTHR.
Six cars were damaged during the police pursuit, but no-one was injured during the incident. However, one police officer did report minor neck pain, according to FOX59.
The Indianapolis Metropolitan Police Department has been contacted for additional comment.