Indiana Officer Saves Life of Woman Who Pinned Herself Against Toll Booth With Car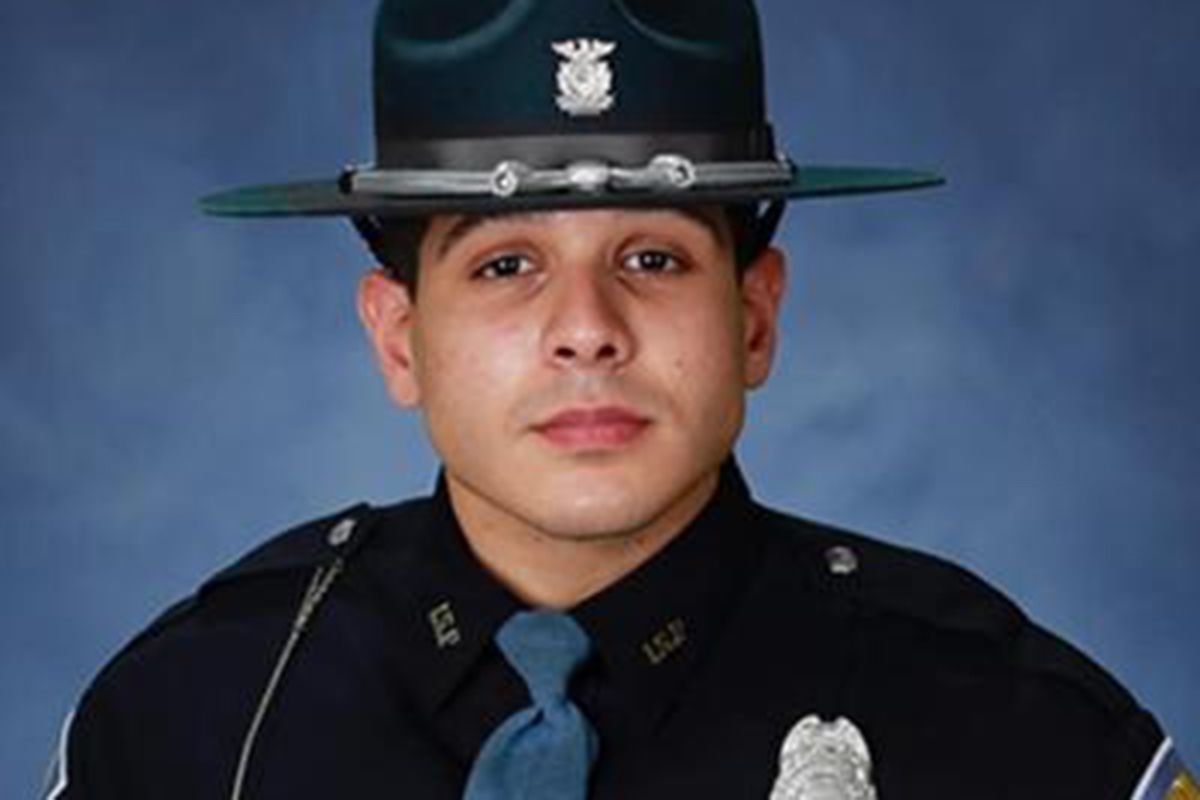 A state trooper saved a woman's life on Saturday, after she dropped her payment card on the ground and became pinned between the car she was driving and a toll booth.
Hamed was 20 minutes into his shift when he was called to a crash at the West Point Toll Plaza in Hammond, one mile east of the border with Illinois, at around 9pm, according to a police statement. He found an unconscious woman pinned up against the booth by a Buick SUV.
Police said the 40-year-old woman from Otsego, Michigan, was trying to pay for the toll when she dropped her payment card in the westbound lane. She put her foot on the ground between the booth and the car, and became trapped between the vehicle's door and the waist-high toll box which a gate is affixed to.
At first, she attempted to call for help using a button on the booth, but was knocked unconscious as the car lurched forward twice more, pushing her further towards the booth.
Hamed, who has worked as a trooper for four years, told CBS Chicago he checked for the woman's pulse and "did not find one."
With the help of a bystander and toll booth worker, Hamed set about saving the woman's life. He entered the car on the passenger side, got into the driver's seat and moved the vehicle while the others held her in place.
"I slowly moved the vehicle as they were holding her, so she wouldn't fall and sustain further injuries," he told CBS Chicago.
Hamed lay the woman on her back, and found she still had no pulse. So the officer used a portable defibrillator—a piece of equipment used to shoot an electric current into the heart and restore its beat—before performing CPR. Eventually, her pulse kicked back in.
"When you get in these situations where it works, it's something you'll never forget," Hamed told CBS Chicago. "It's a very rewarding experience."
The woman was taken to Franciscan Health Hospital, Hammond, and later airlifted to Christ Advocate Medical Center in Illinois, near Chicago, where she was treated for serious injuries.
The trooper told The Times of Northwest Indiana "seconds matter" in such situations. "Everything is moving at a million miles a minute, and as law enforcement, we fall back on our training and experience. It's about slowing down and assessing the scene and figuring out what we need to do. I know she needed to be removed from where she was pinned."
Hamed told CBS Chicago that using the defibrillator successfully to bring someone back from the brink was "definitely a good feeling."