Bat at Indiana Pacers Game May Have Exposed Fans to Rabies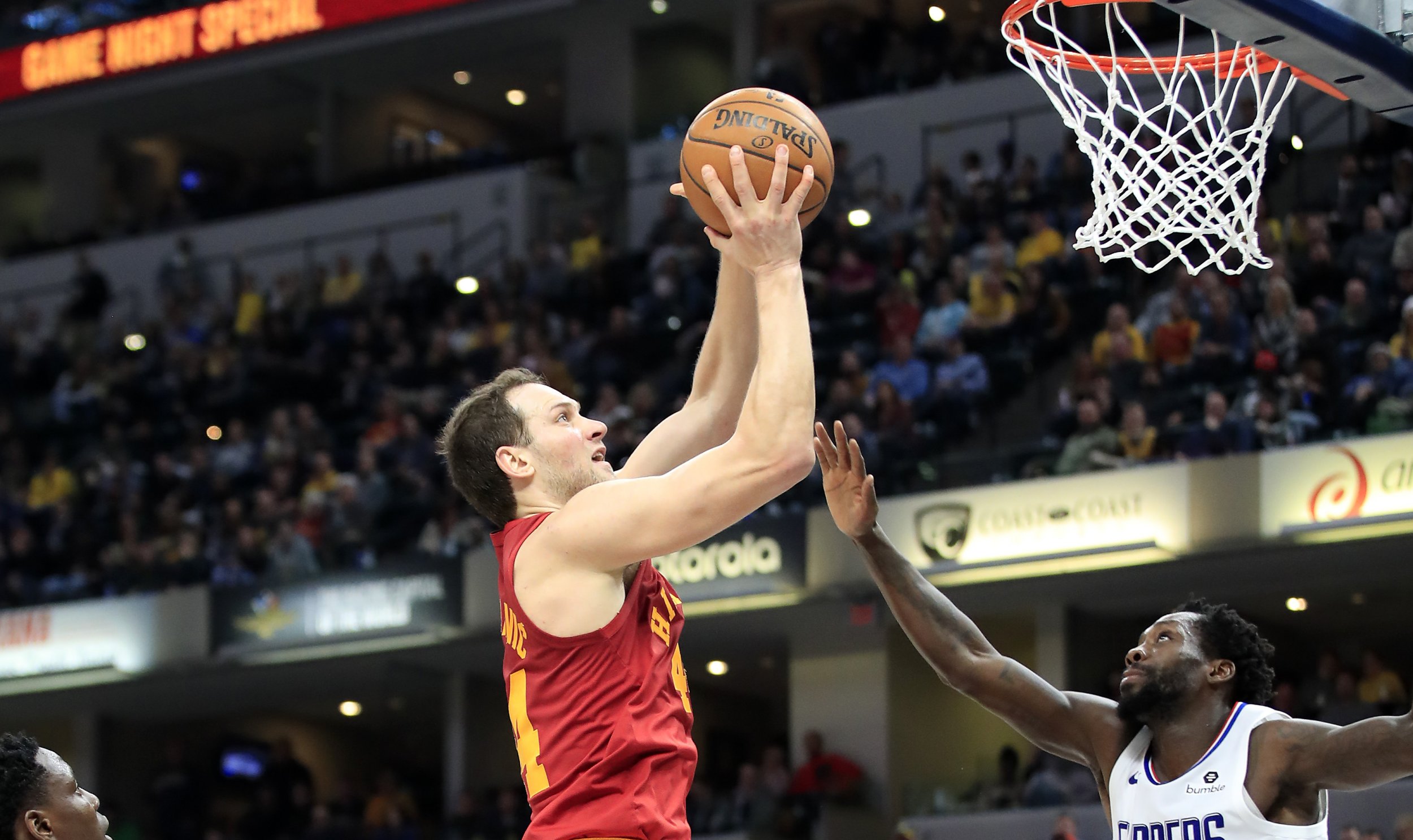 Indiana Pacers fans might have been exposed to rabies after a bat flew through the Bankers Life Fieldhouse last week.
On Thursday night, as the Pacers took on the Los Angeles Clippers on home court, a bat flew around the arena, briefly forcing officials to halt the game.
While the incident seemed innocent enough and even drew laughter in some quarters, health officials have warned that people who have had contact with the animal may have contracted rabies.
The Associated Press reported that the Indiana State Department of Health has urged anyone who may have touched the animal with bare skin to contact the department or a health care provider to receive rabies vaccinations.
The Indiana State Department of Health (ISDH) stated that humans are only considered at direct risk of being exposed to rabies if they have touched a bat with bare skin. The department added the rabies status of the bat remained unknown and that at the time of writing nobody had reported making direct contact with the animal.
Play was suspended with 6:39 left in the first quarter as the bat swooped toward the court and resumed four minutes later, despite the fact that arena personnel failed to catch the small invader.
The bat made a return to the court later in the third quarter, before swiftly retreating toward the rafters.
According to the ISDH, the bat is no longer inside the arena, which makes ascertaining its rabies status even harder.
The incident on Thursday night was not the first instance this season a bat has made an appearance in an NBA game.
A week earlier, three bats swooped around the court at AT&T Center in San Antonio, where the Spurs hosted the Brooklyn Nets. Play was suspended for almost three minutes, before the bats flew back toward the upper section of the arena.
The Spurs' next home game, against the New Orleans Saints, also witnessed a bat intrusion. A bat made its way onto the court in the first quarter, where he was caught by the Spurs' mascot, The Coyote, who captured the intruder into a net.
Staff then used a towel to remove the bat from the premises as the game continued as normal.
The Pacers are two games into a five-game home stand, which will see them host the Charlotte Hornets on Monday night, before taking on the Milwaukee Bucks and the New Orleans Pelicans on Wednesday and Friday.
Indiana is on a five-game winning streak and is currently third in the Eastern Conference standings with a 37-19 record.