Indiana School Fires Gay Teacher After Archdiocese Threatens To Yank Non-profit Status, Ability to Hold Mass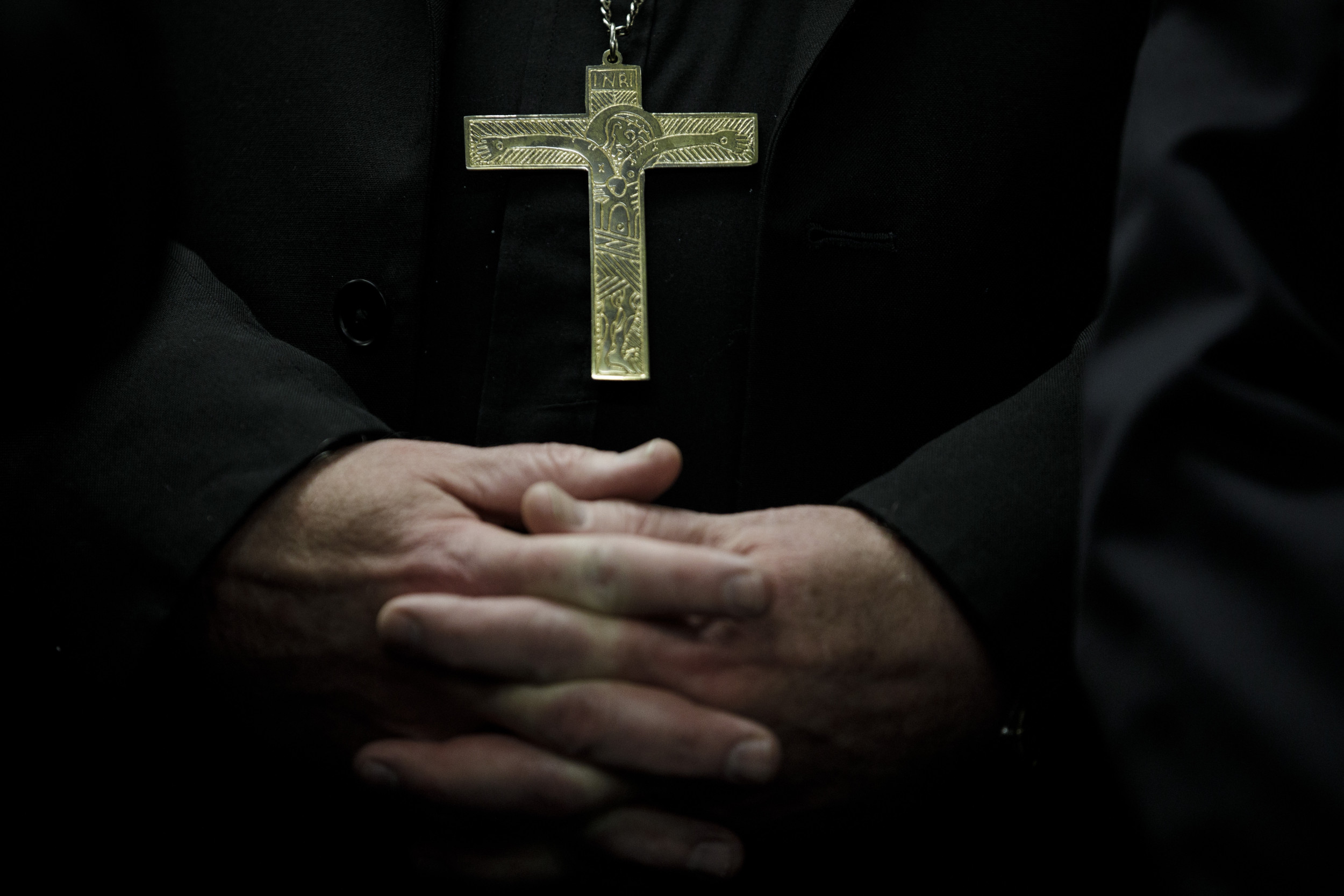 The Indianapolis archbishop compelled a Catholic school into firing a gay teacher by threatening the campus with losing its non-profit status and its ability to hold mass, according to an open letter from the school.
Cathedral High School, home to about 1,200 students, posted a lengthy explanation for dismissing the unnamed teacher on its website, pushing blame onto Archbishop Charles Thompson, who was appointed in 2017. According to the school's leadership, discussions about the teacher's dismissal lasted nearly two years.
"Archbishop Thompson made it clear that Cathedral's continued employment of a teacher in a public, same-sex marriage would result in our forfeiting our Catholic identity due to our employment of an individual living in contradiction to Catholic teaching on marriage," the school statement said.
The letter from Cathedral leadership went on to state that the school would lose the ability to "celebrate the Sacraments," "refer to Cathedral as a Catholic school," have its priests on the Board of Directors and lose its non-profit status if it opted to keep the faculty member.
The teacher's dismissal infuriated thousands and sparked an online petition calling for the school to reconsider. Those who signed the petition expressed concerns that the firing could have a devastating impact on LGTBQ+ students and those questioning their identity.
"To discriminate against a teacher or staff member based on sexual orientation, gender identity, or marital status sends a clear message: that Cathedral does not foster a welcoming or accepting environment," one petition, which had more than 10,000 signatures as of Tuesday evening, read. "Please consider how your decision will be received by the young LGBTQ+ students entrusted to your care."
Cathedral's decision comes days after another local high school, Brebeuf Jesuit Preparatory School, opted to shed its affiliation with the archdiocese in favor of keeping a long-standing and openly gay faculty member on staff.
According to a Friday decree from Thompson, Brebeuf "can no longer use the name Catholic and will no longer be identified or recognized as a Catholic institution." According to the Associated Press, Brebeuf leadership said it will appeal to the Vatican, if necessary.
In its letter, Cathedral said its situation is different than Brebeuf's, which operates independently from the archdiocese.
"Because Brebeuf is a specific ministry of the Jesuits, their canonical and nonprofit status is different than ours," the school said. "Therefore, the two schools cannot function the same way if Cathedral were to receive a similar decree as Brebeuf."
The school continued: "We know that some individuals do not agree with every teaching of the Catholic Church and so their conscience struggles between the teaching and what they believe is right. We want you to know that we respect an individual's conflict between teaching and their conscience."
Two former teachers with Roncalli High School of Indianapolis, also run by the archdiocese, have filed federal lawsuits after they were dismissed for being openly gay, the Indianapolis Star reported.

Indiana is one of more than two dozen states without nondiscrimination laws that protect LGBTQ+ people (a full list can be found here).
The Equality Act, which passed the U.S. House of Representatives in May, aims to extend civil rights protections to LGBTQ+ people but faces stiff opposition from the Republican-controlled Senate and the Trump administration. According to the Human Rights Campaign, about two-thirds of LGBTQ+ living in the U.S. report having experienced discrimination in their lives.