GOP Indiana Lawmaker Who Sparked Outrage Over Noose Photo Rejects Racism Accusations Again After Posting Black Kids Meme
A Republican state representative has rejected racism allegations after sharing a meme he created showing a group of black children along with the caption: "We gon' get free money!"
Jim Lucas, a GOP member of the Indiana House of Representatives, was criticized after sharing the image on his Facebook page, which came as Democrats prepared to propose a further coronavirus aid package.
The lawmaker has previously courted controversy with his actions on social media, having last year commented a picture of gallows underneath a news story about a black man who had pleaded guilty to rape.
Lucas has defended his latest controversial meme, sharing a string of further updates on Facebook, one including another meme about "being falsely accused of racism."
The "we gon' get free money" meme was made when he was "bored" and was aimed at "mocking our government and it's overstepping it's authority," he wrote.
In another post, he said: "I saw a picture that has been used thousands of times of a cute little kid dancing in a cocky manner, smiling his butt off. Others chose to see the color of the kid. Who's the racist?"
As well as this he posted a photo of himself in a cowboy hat with the same caption over it.
Lucas also shared a video of an interview he conducted with local media, in which he said: "I don't look at color but apparently some people do.
"I saw the cute, cocky little kid dancing, other people chose to look at the color of his skin."
He said the photo had been used "thousands of times" adding: "I thought it was a perfect picture for people getting free money."
Asked whether he could have continued looking and found an image he could have used of white people, he said it would have made him racist had he looked at the photo he used and thought he could not use it because it was a black child.
He suggested "specifically looking at a skin color" was the "very definition of racism."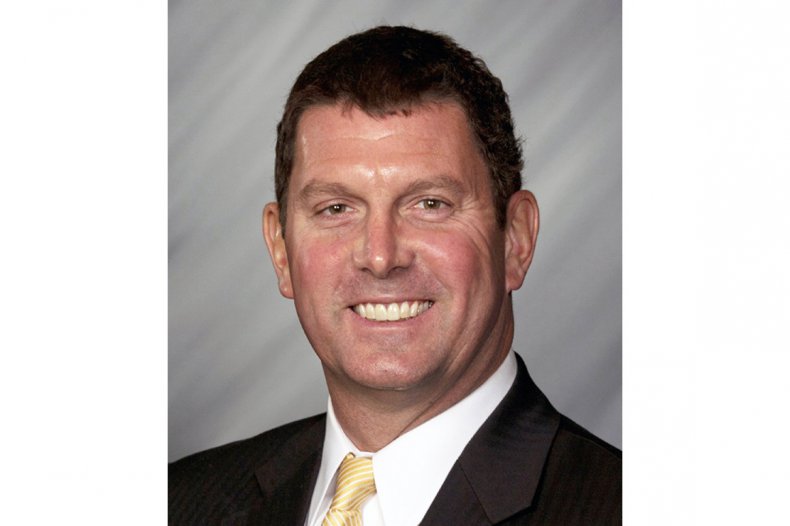 The post was used for "mocking" people who "do not see the hidden costs" of stimulus and aid packages from the federal government.
Commenting on the previous post of gallows for which he was criticized last year, he said: "This has happened in the past but again it can be easily explained once you look at the facts, reason and logic."
The situation has been "blown out proportion," he concluded.
Indiana GOP spokesperson Jake Oakman told Newsweek: "Anyone who has followed Jim Lucas for any amount of time knows he speaks only for himself. His views are his and his alone."
Newsweek has contacted Lucas for further comment.