Toddler Who Loved Trains Killed After Being Hit by Freight Train; 2-year-old Sister in Critical Condition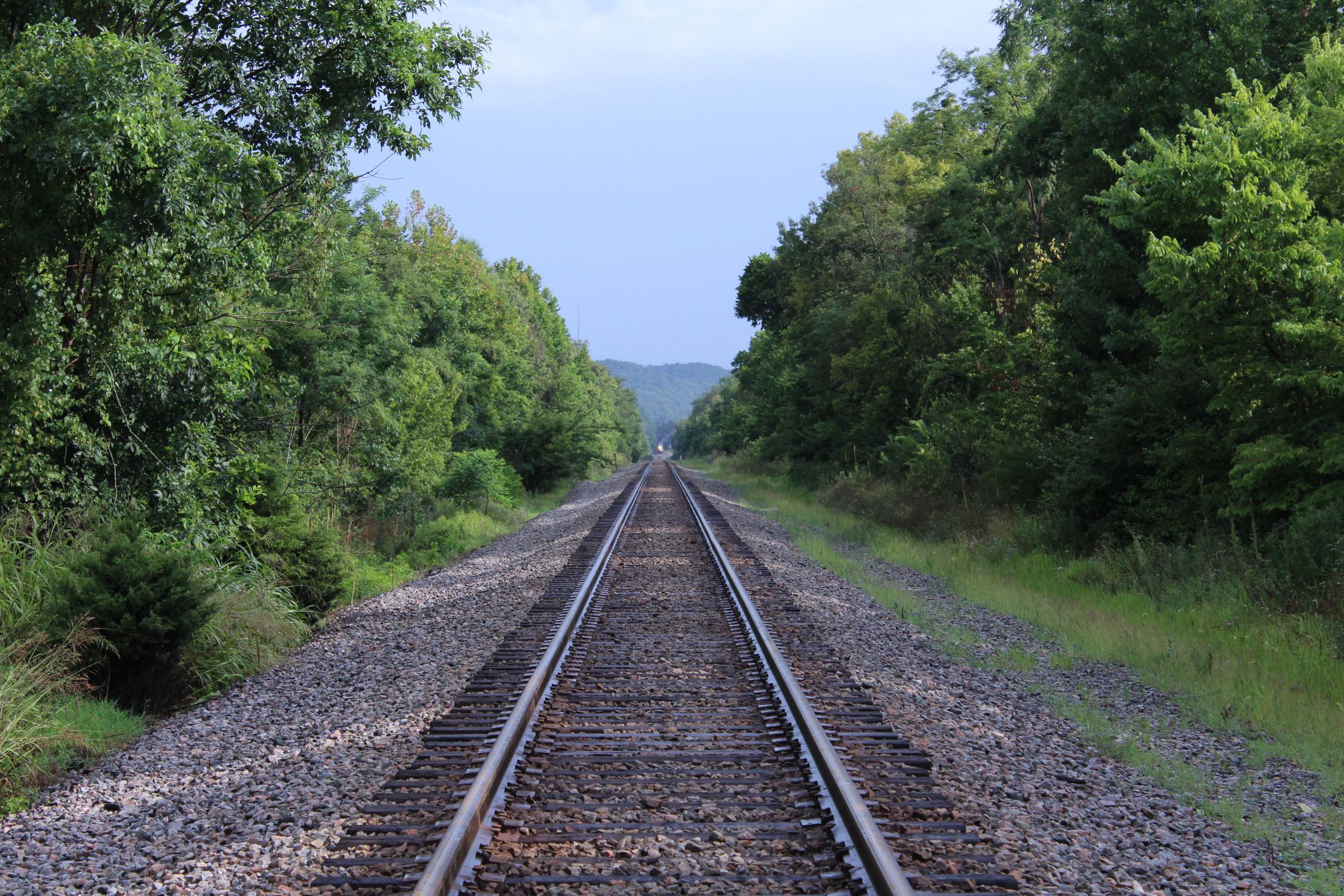 A toddler who loved trains was followed by the little sister who adored him down to a track nearby their home, unbeknown to their family, before tragedy struck in Portage, Indiana, on Tuesday morning.
Caleb Wilson, 3, and Ellie Wilson, 2, were hit by a freight train despite the driver's best efforts to stop the engine and get the children to move out of the way. Caleb Wilson died on impact but his sister is still alive, though in hospital critically injured.
"Caleb is a train person. Caleb loves trains and, of course, little Ellie follows Caleb everywhere," their step-grandmother Denise Benson told NWI.com. Kelsey Benson and Jacob Wilson are the mother and father. The siblings' aunt Destiny Lewis told the publication later in the evening that Ellie was awake and talking.
Portage Police Department said they were dispatched at around 9:36 a.m. to the scene at the railroad by Woodland Village Mobile Home Park, where the two children lived.
Officer Laura Lightfoot, who was first on the scene, found the two toddlers. The boy was deceased but the girl was actively crying, police said, and she was rushed to Comer Children's Hospital in nearby Chicago, Illinois.
Police said the two children appear to have snuck out of a screen door of their mobile home before heading over to the tracks. They added that the train conductor blew his horn and tried to brake before hitting the children. Investigations continue.
"I do want to emphasize the exceptional teamwork by the police and fire personnel on scene who worked to stabilize the 2-year old, move her to the ambulance and then onto the UCAN helicopter," Portage Police Chief Troy Williams said in a statement.
"This tragedy undeniably affected the first responders as several were visibly shaken by what occurred but worked through those emotions to provide every possible resource and effort throughout the entire incident."
Bryon Benson, the children's grandfather, said it is "dumbfounding" how they got out of the home with three sober adults on the premises.
"By the time the mom went to check the laundry, she came back and said, 'dad, the kids are gone.' I got on my shoes. I went one way, my brother went the other way, she went another way," Benson told WGN-TV. But they did not check the train tracks until they heard the horn.
"At three and two, kids don't know how powerful a train can be. Even if you're walking by you can get sucked under," Benson said.
"These kids were loving kids. Caleb, he was a terror but a joy to be around. Fun to be around, always wanted to be by his mom, always. Ellie always followed her brother."
Chief Williams said agencies that assisted were Burns Harbor Police, Ogden Dunes Police, Indiana State Police, CSX Railroad Police, Porter County Coroner's Office and Porter County Central Communications-911.