Indiana Wife Ran Over Husband and Left His Dead Body in Ditch, Police Say
A wife has been arrested for killing her husband by running him over and then driving off leaving his body in a ditch, according to Indiana police.
Sandra Adelle Huff faces charges of reckless homicide after the body of her husband, Roger Hardin, was found on Friday night.
Police allege that Huff killed her 45-year-old husband after he got out of their car following an argument as they made their way along U.S. 150, just west of Hardinsburg, Washington County.
Detectives say the couple were heading east along 150 near Honey Creek Road on the Washington/Orange County line at around 6.p.m. with Huff driving and her husband in the passenger seat.
Police told local media that they believe there was an argument that became physical, causing Huff to drive into a ditch.
There were two adults in the back of the car. It is understood Hardin and one of the backseat passengers got out of the car.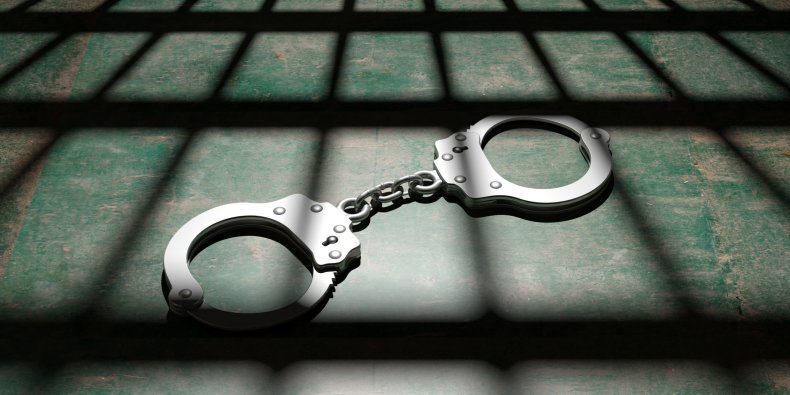 However, at some point, say police, Huff attempted to get the 2009 Kia Spectra back onto the highway—and in doing so she struck and killed Hardin.
Police say Huff then drove off leaving the body of her husband and the passenger.
Officials scrambled to the scene after receiving a 911 call where they found Hardin's body in the ditch.
State troopers and investigators were drafted in to gather evidence. Police say initial test results suggest Hardin may have been struck down deliberately.
Police began hunting for Huff, and she was found three hours later in Washington County.
The 39-year-old was arrested and taken to Washington County Jail, where it is understood she is awaiting formal charges.
The investigation is ongoing as detectives await autopsy results. They will be conducting additional interviews and further examination of the vehicle and crash scene.
The incident is the latest grisly death from Indiana to hit the headlines.
Less than a week ago, Newsweek reported how a 6-year-old boy scrambled to help his badly injured father call 911 after watching gunmen shoot his mother dead.
The little boy had been hiding in the family's truck when his parents, Wilma and Jonathan Hochstetler, were shot by two robbers in Indianapolis.
Family friend Andrew Yutzy told local media that 40-year-old Wilma had driven to Indianapolis with the little boy to take a new trailer to her husband. She had been helping him fix broken lights when they were ambushed by gunmen.