Indiana Woman Gets Over 6 Years in Prison For Aiding ISIS With 'Cash and Gold'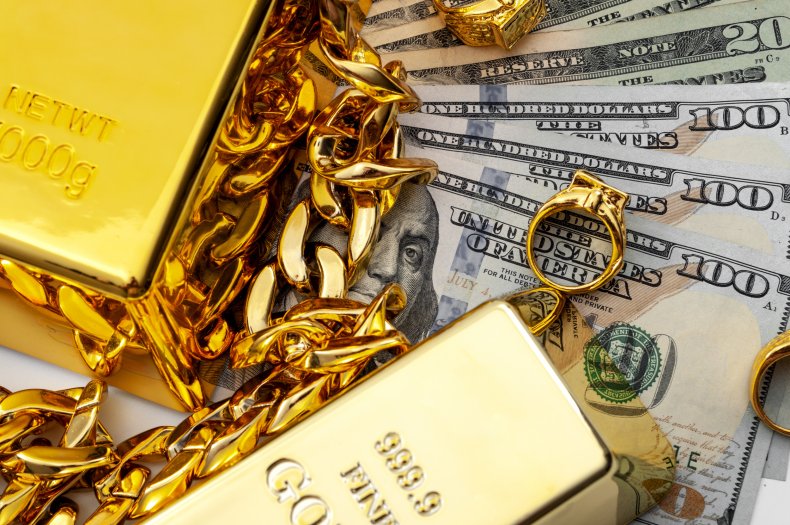 An Indiana woman has been sentenced to more than six years in prison for aiding ISIS terrorists by smuggling "cash and gold" to help fund their actions.
Officials announced on Monday that Samantha Marie Elhassani, also known as Samantha Sally, had been sentenced to 78 months in prison by U.S. District Court Judge Philip P. Simon. Elhassani, 35, pleaded guilty to financing terrorism and will spend three years on supervised release after completing her sentence.
"Once again, the Justice Department has held accountable an individual who turned her back on her country to support a terrorist organization," Assistant Attorney General for National Security John C. Demers said in a statement.
"As Elhassani admitted, she made multiple trips to Hong Kong to smuggle tens of thousands in cash and gold, knowing that the funds would be used to support ISIS in Syria," Demers continued. "We repatriated Elhassani from Syria because every nation is responsible for holding its citizens accountable and addressing the future threat they may pose. We will not stop."
In 2015, Elhassani traveled with her husband Moussa Elhassani, their two children and her brother-in-law to Syria, where the men fought with ISIS. Prosecutors say that prior to the making the move, the former Elkhart, Indiana, woman had been informed of the brothers' plan to join with the terrorist group.
Between November 2014 and April 2015, Elhassani is said to have taken several trips from the U.S. to Hong Kong. Authorities say she smuggled cash and gold worth more than $30,000, melting down the gold to resemble jewelry. On her last trip, she bought rifle scopes, binoculars and other tactical gear for ISIS fighters, before her family moved into an area of Syria controlled by the terrorist group months later.
"Samantha Elhassani was sentenced today for providing financial support to individuals who desired to support ISIS, a terrorist organization that has committed acts of violence against Americans," Thomas L. Kirsch II, U.S. Attorney for the Northern District of Indiana, said in a statement.
"She traveled with her husband and brother-in-law to Syria, both of whom became ISIS fighters, putting the lives of her children at risk," added Kirsch. "My Office and our law enforcement partners are committed to prosecuting those like Elhassani who provide support to terrorist organizations. "
Prior to pleading guilty, Elhassani claimed that she was unaware of the plan to join with ISIS and had instead been deceived by her husband, saying he insisted that he was moving the family to his native Morocco instead. Moussa Elhassani was killed by a 2017 drone strike in Syria while fighting with ISIS.
The widow and her children then fled the country in 2018 before being captured by Kurdish forces, according to PBS. Elhassani was extradited back to the U.S. in July 2018, with her children being placed in child protective services as she faced charges.
Newsweek reached out to the Department of Justice for comment.