High School Student Arrested After Sharing Zombie School Shooting Video on Facebook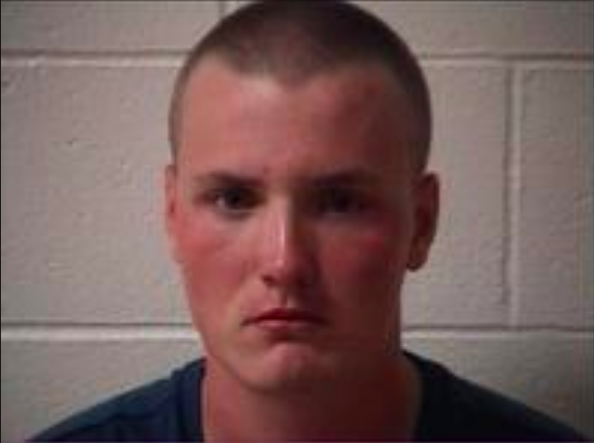 An Indiana teenager was arrested on Tuesday after he allegedly posted a clip of himself playing a video game in which he shot zombies at his high school. The 18-year-old was released on bond but faces expulsion from Scottsburg High School.
Sean Small, a senior, was arrested at the school following a complaint from a female student. The student reportedly submitted a complaint to Principal Ric Mann after watching the video of Small playing The Walking Dead: Our World. The game animates characters into a real-world background, according to WDRB-TV.
Small captioned the video, "Finally something better than 'Pokemon Go.'"
The video was brought to the attention of the Scott County Sheriff's Office. After watching the clip, Deputy Joe Baker and the school's principal determined that it "depicted real Scottsburg High School students walking through the hallway along with fictional zombie characters."
In an affidavit for probable cause, Baker noted that Scottsburg High School students could not be identified in the game "due to the app's photographic settings." However, he wrote that Small "had used his smartphone to capture the movement of random students walking in the hallway of the school while shooting zombie characters walking in the shooter's immediate direction."
Baker searched Small and his backpack, but found no weapons. Small told school officials that he "meant no harm" in the video. Small was charged with intimidation, to which he pleaded not guilty. He appeared in court on Thursday and was freed on a $1,000 bond.
Scott County Sheriff's Office did not immediately respond to Newsweek's request for comment.
The teen's father spoke to WAVE-3 and said he understood the need for safety, but said, "It's a simple game, that's all." Kris Small also noted that the video game targeted zombies, not his son's fellow classmates.
"He's targeting zombies," Kris Small said. "So unless zombies are now a protected class in Scott County, I don't think anyone's at threat by this."
Scott County District 2 Superintendent Mark Slaton told WAVE-3 that the district takes every threat or potential threat seriously.
"In today's society where schools have become targets of violence, we must take a serious and deliberate approach to our investigations," Slaton said. "Scott County School District 2 takes the safety of our students seriously and as a result we will do our due diligence in providing as reasonably safe as possible environment for our students and staff."
Small, a member of the Indiana National Guard, could face up to one year in prison and a $5,000 fine if convicted. A trial date is scheduled for October 23.