The Archbishop of Indianapolis says a Jesuit high school can no longer call itself "Catholic" after refusing to fire a married gay teacher. As a result, Brebeuf Jesuit Preparatory School will no longer be recognized as a Catholic institution by the archdiocese.
"To effectively bear witness to Christ, whether they teach religion or not, all ministers in their professional and private lives must convey and be supportive of Catholic Church teaching," Archbishop Charles Thompson said in a statement on Thursday.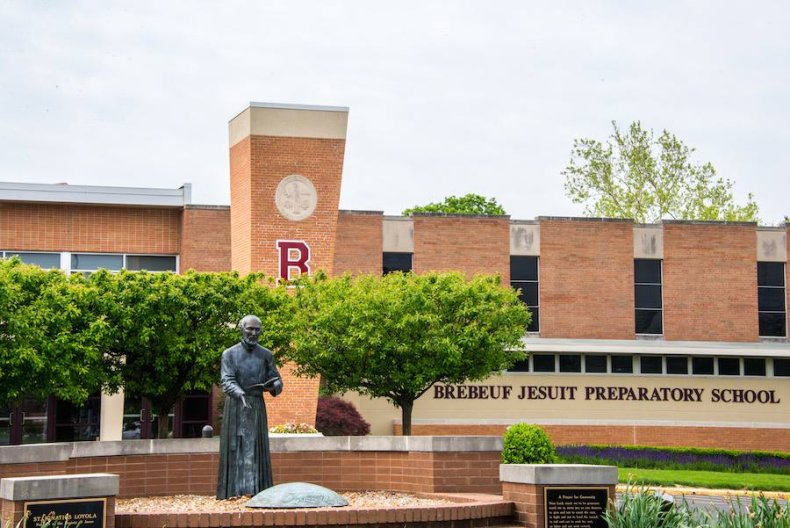 Founded in 1962 as an independent Catholic Jesuit high school, Brebeuf Jesuit has a current enrollment of approximately 734 male and female students.
In an open letter, Father William Verbryke, the school's president, called on the community "to pray with us for a peaceful and just outcome."
He also underscored that the Archdiocese's decision "will not change the mission or operations of Brebeuf Jesuit."
"While we've enjoyed a collaborative partnership with the Archdiocese for nearly 57 years, we have always maintained control of our school's operations and governance, including our personnel decisions," the letter, also signed by two trustees, reads in part. "To our knowledge, the Archdiocese of Indianapolis' direct insertion into an employment matter of a school governed by a religious order is unprecedented; this is a unique action among the more than 80 Jesuit secondary/pre-secondary schools which operate in dioceses throughout North America."
At its core, the debate centers on who has ultimate authority in school governance. Historically Jesuits have enjoyed a higher level of autonomy from church hierarchy—and a reputation for being progressive.
Verbryke wrote that following the Archdiocese's directive "would not only violate our informed conscience on this particular matter, but also set a concerning precedent for future interference in the school's operations and other governance matters."
Catholic doctrine describes homosexuality as "intrinsically disordered," but many schools have looked the other way—unless a teacher does something public like get married or post pictures from a Pride parade.
The instructor, who has not been named publicly, does not teach religion.
A 2017 Pew Research Center poll found that 67 percent of U.S. Catholics supported same-sex marriage, while a separate survey from Equal Future 2018 found that more than 60 percent of practicing Catholics worldwide believe the church "should reconsider its current teaching on LGBT issues."
Father Verbryke said he's been assured Jesuit priests can continue to work at the school and will retain their ability to celebrate the sacraments.
"We understand that this news will likely spur a host of emotions, questions and even confusion in the days ahead. Please be assured, the Archdiocese's decision will not change the mission or operations of Brebeuf Jesuit."
An informational meeting with parents will be held on Monday to "provide additional reassurance and clarity regarding the impact of this announcement on our operations."