Indianapolis Mayor Orders City Employees to Ignore Religious Freedom Restoration Act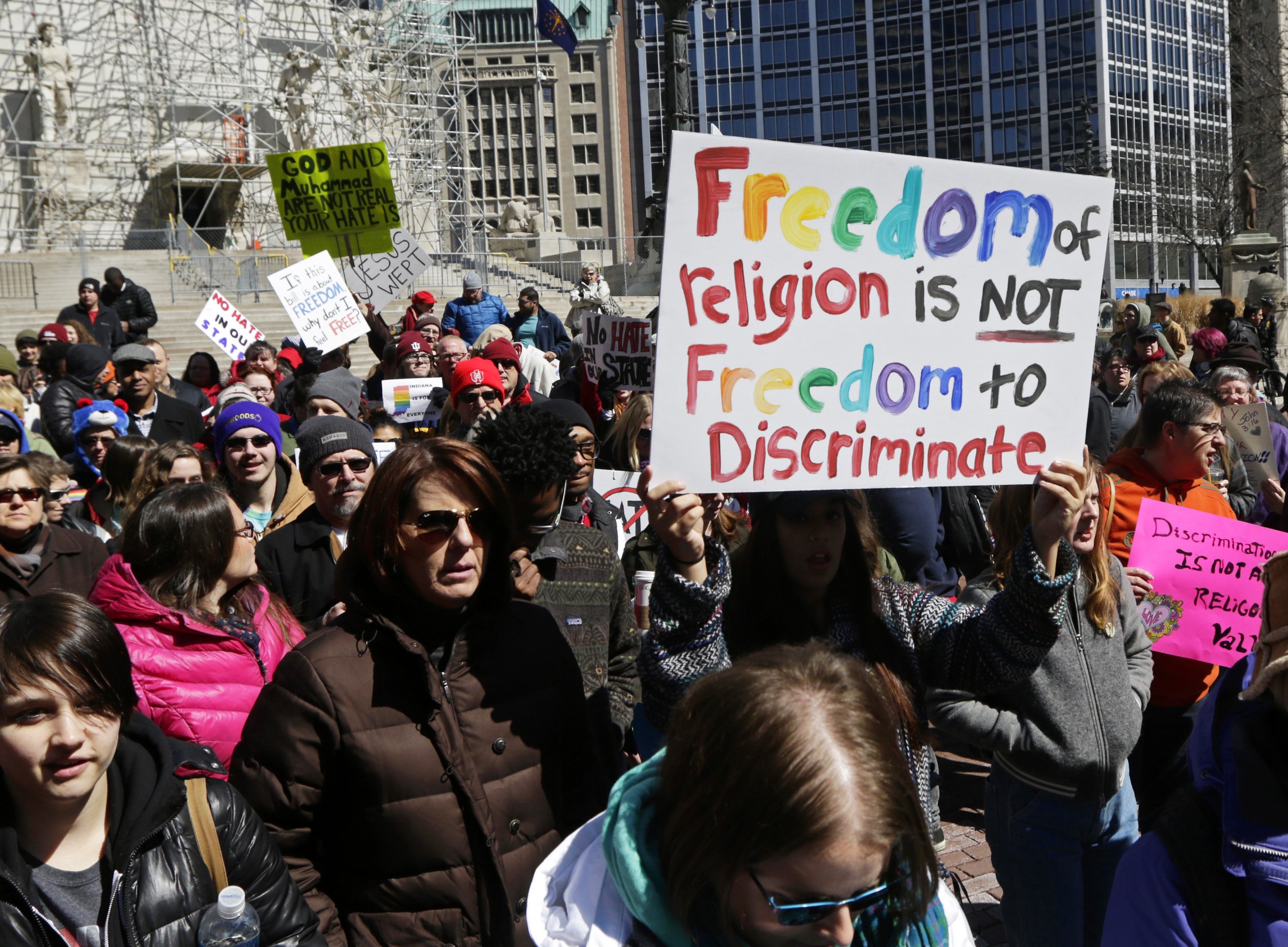 Greg Ballard, the Republican mayor of Indianapolis, Indiana's largest city, has come out against a controversial religious freedom act signed into law last week by the state's Republican governor, the Indianapolis Star reports.
In a press conference Monday, Ballard announced that he had issued an executive order that "no vendor, contractor, grant recipient or anyone receiving public funds or benefits of any kind shall discriminate on the basis of...sexual orientation [or] gender identity."
The mayor's order is in contravention of the Indiana Religious Freedom Restoration Act, which Governor Mike Pence has said is designed to protect the religious liberty of Hoosiers.
But critics have said that in practice, the law will allow business owners to refuse service to customers based on their sexual orientation. In an op-ed published Monday in The Washington Post, Apple CEO Tim Cook called the law and others like it "very dangerous."
"These bills rationalize injustice by pretending to defend something many of us hold dear," Cook wrote. "They go against the very principles our nation was founded on, and they have the potential to undo decades of progress toward greater equality."
Indianapolis includes sexual orientation in its civil rights protections. The state of Indiana does not. Some Indianapolis city council members feared that the new state law would override the local provision, but Ballard has called on any businesses that receive money from the city to ignore the state law in favor of the city statute. He has also called on Indiana's General Assembly to add sexual orientation to the state's civil rights law.
A number of businesses, including Salesforce and Yelp, have come out against the law. Salesforce CEO Marc Benioff said he had canceled programs requiring his customers or employees to travel to Indiana. Connecticut's governor, Democrat Dan Malloy, implemented a measure barring state employees from travelling to Indiana on March 30 in response to the passage of the law.
And the prominent sports figures Charles Barkley and Keith Olbermann have called for the NCAA Men's Division 1 Basketball Tournament Final Four, being played in Indianapolis starting Saturday, to be moved to a different city in light of the law.