Indianapolis Zoo Mourns Death of Nyah, The 'Beautiful, Fun and Curious' 6-Year-Old African Elephant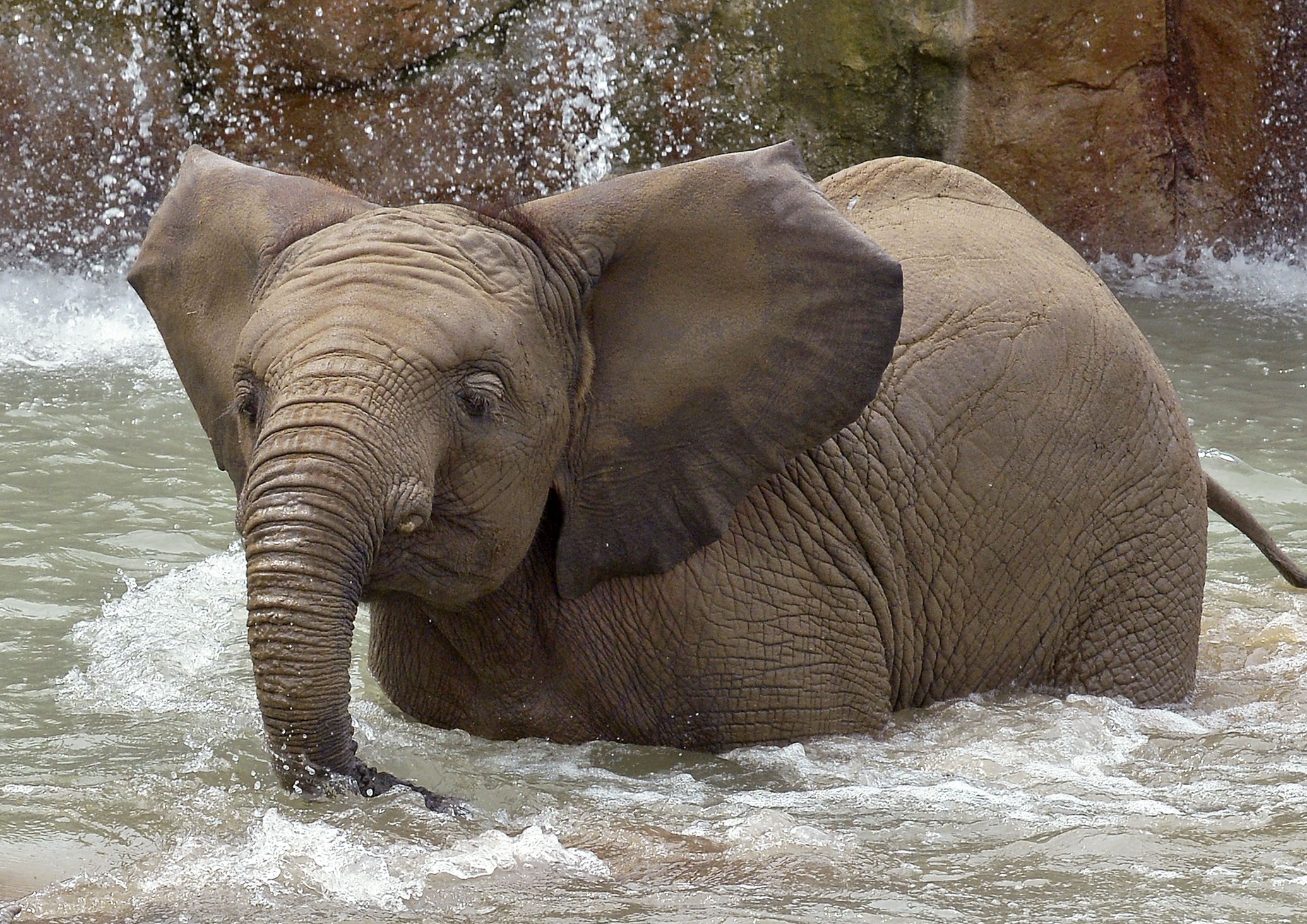 Indianapolis Zoo mourned the loss of a 6-year-old African elephant that died on Tuesday after exhibiting signs of abdominal discomfort for two days.
The elephant, named Nyah, was born and raised at the Indianapolis Zoo, the zoo said in a statement to Newsweek. Nyah showed signs of abdominal discomfort on Sunday and veterinarians began care immediately. The zoo said it attributed the signs to mild colic.
Her symptoms, however, quickly progressed before she died. The zoo said that a necropsy was being conducted to understand Nyah's cause of death.
"Nyah was a beautiful, fun and curious elephant, often seen following her big sister Zahara around," the zoo said. "We know that elephants grieve and each elephant in the herd was with Nyah after she died today to help them understand why she will not be with them anymore."
The zoo said in the statement that zoo staff were feeling Nyah's loss deeply. "Zoo staff, volunteers, members and our community will miss Nyah," the statement said. "She was an amazing ambassador for her species."
Nyah's death is the latest case of young animals dying at zoos throughout the United States. In December 2018, a 3-week-old elephant calf contracted an illness and died unexpectedly at the Columbus Zoo and Aquarium in Ohio.
The unnamed female calf reportedly appeared sluggish in the morning of December 26, 2018, and was given fluids, antibiotics and blood plasma from her mother, 31-year-old Asian elephant Phoebe, to fight off an infection.
Though she appeared to rebound and nursed from her mother, her health quickly declined and she died that afternoon, said a statement from the zoo cited by The Columbus Dispatch. A necropsy was scheduled to determine the cause of death.
The unnamed calf's death followed the deaths of two Masai giraffe calves and one of their mothers, 6-year-old Cami, at Columbus Zoo in November 2018.
In the case of elephants, those in the wild tend to live longer than their counterparts in captivity. Dr. Joyce Poole, the co-director of ElephantVoices, told Newsweek, "I am not a proponent of keeping elephants in zoos." A 2008 study revealed that wild elephants living in Africa and Asia lived more than twice as long as elephants living in European zoos.