More Than 1,000 Indiana Patients Potentially Exposed to HIV and Other Infectious Diseases After Hospital Failed to Disinfect Surgical Tools
Patients admitted to Goshen Hospital in Indianna between April 1 and September 30 of this year may have been exposed to HIV, Hepatitis B and C among other infectious diseases.
Letters have been sent out to more than 1,000 people treated at the hospital during the six-month period, alerting them to a sterilization failure that puts them at risk of potentially life-threatening infections. According to Associated Press, a Goshen Hospital technician failed to complete the full sterilization process of medical equipment.
Although chemical disinfection and machine sterilization was carried out, the technician missed out one important step in a multi-step process in "a limited number of cases", meaning the hospital cannot guarantee there is no risk of infection to patients.
According to the letter, published on WSBT 22, the hospital "immediately corrected the situation" as soon as they were aware of events.
"As with any patient safety concern, we rigorously investigated all aspects around the incident," said Dr. Daniel Nafziger, Hospital Chief Medical Officer, in the letter.
"We have put strict policies and additional safety measures in place to ensure it does not happen again. We also want to express our concern for each of these patients."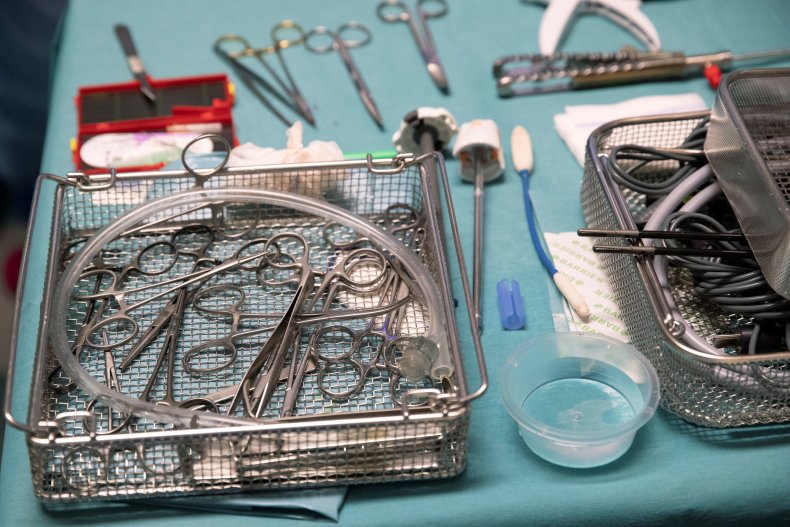 One of the patients affected was Lori Deboard, who told Max Lewis of WSBT 22 she initially thought the letter was a check up letter and felt "overwhelmed" when she read its content.
"I was really really mad," said Deboard, who has children and grandchildren she says would also be affected by any complication that might have resulted from the blunder.
"It's definitely putting me in a predicament that I obviously didn't ask for," she added. "It's going to change a lot of things."
Hospital staff say the risk of infection is low but is offering free tests for anyone who may be affected by the mishap "out of an abundance of caution."
According to the letter, Goshen Health has taken a number of "immediate" actions, which included identifying and alerting the 1,182 surgical patients who may have been affected by the sterilization failure.
A Goshen Health call center has been set up so that patients with any questions and/or want to schedule a time to get tested can get in contact. It can be reached at (574) 364-2100.
"While we apologize for the worry and inconvenience this situation may cause, our patients' safety and well-being are our utmost priority," Randal Christophel, President and Chief Executive Officer, said in a statement.
There has been no indication from the hospital that any disciplinary action will be taken against the technician involved.