India's Mars Orbiter Sends Back Photo of 'Grand Canyon of Mars'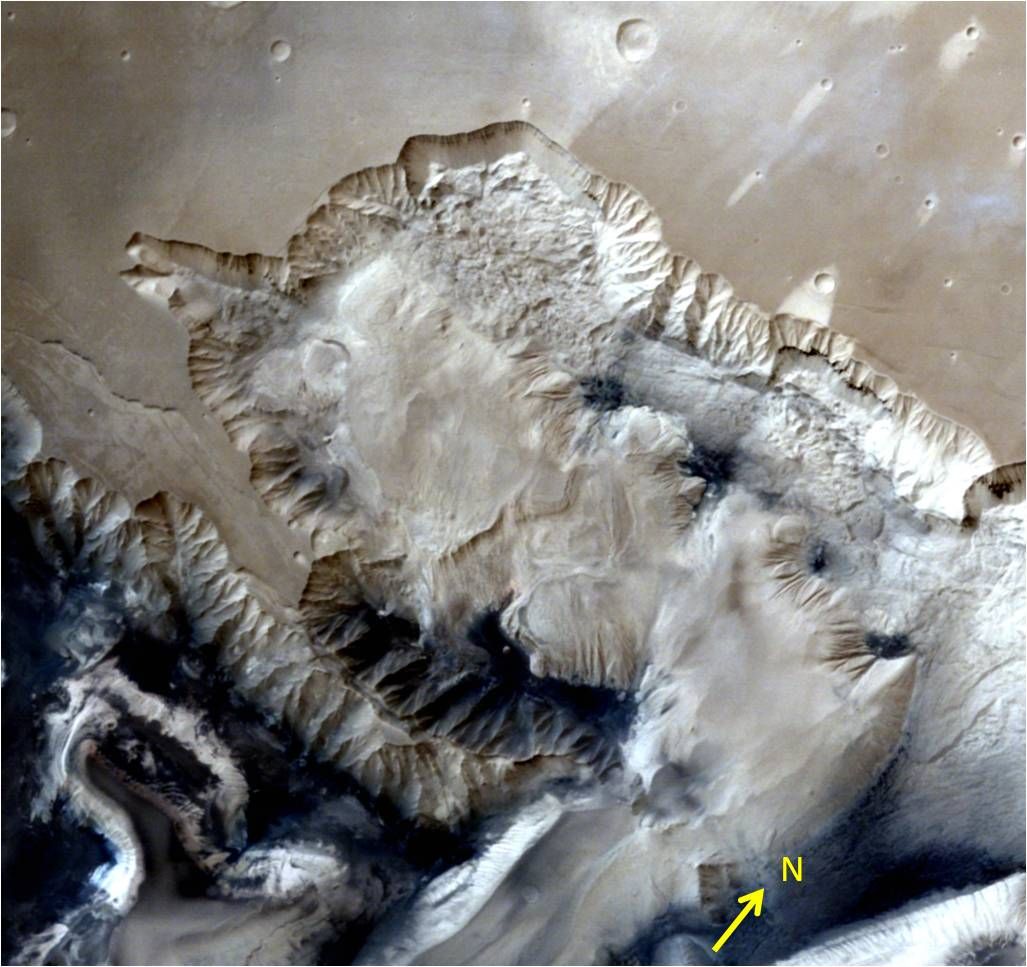 India's Mars orbiter has captured a close up look at the Ophir Chasma, part of a canyon on Mars's surface, in a photo released this week by the Indian Space Research Organization (ISRO).
"The word chasma has been designated by the International Astronomical Union to refer to an elongate, steepsided depression," the organization wrote on its website. "Ophir Chasma is part of the largest canyon system in the solar system known as Valles Marineris. The walls of the chasma contain many layers and the floors contain large deposits of layered materials." The image was captured by the Mars Color Camera on July 19 at an altitude of roughly 1,154 miles. NASA has called Valles Marineris "the Grand Canyon of Mars."
The detailed image comes from ISRO's Mars Orbiter Mission, also known as Mangalyaan, or "Mars-craft" in Sanskrit. The mission was launched into space on November 5, 2013, and entered Mars's orbit nearly a year ago in September 2014, making India the first nation to successfully reach the planet's orbit on its maiden attempt. The mission cost $74 million, a modest sum when compared to other missions, like NASA's $670 million MAVEN mission, which also entered Mars's orbit last September.
NASA's Mars Reconnaissance Orbiter, launched in 2005, has also captured images of the Valles Marineris with its High Resolution Imaging Science Experiment (HiRISE), as did the Viking orbiters in the 1970s.
Newsweek subscription offers >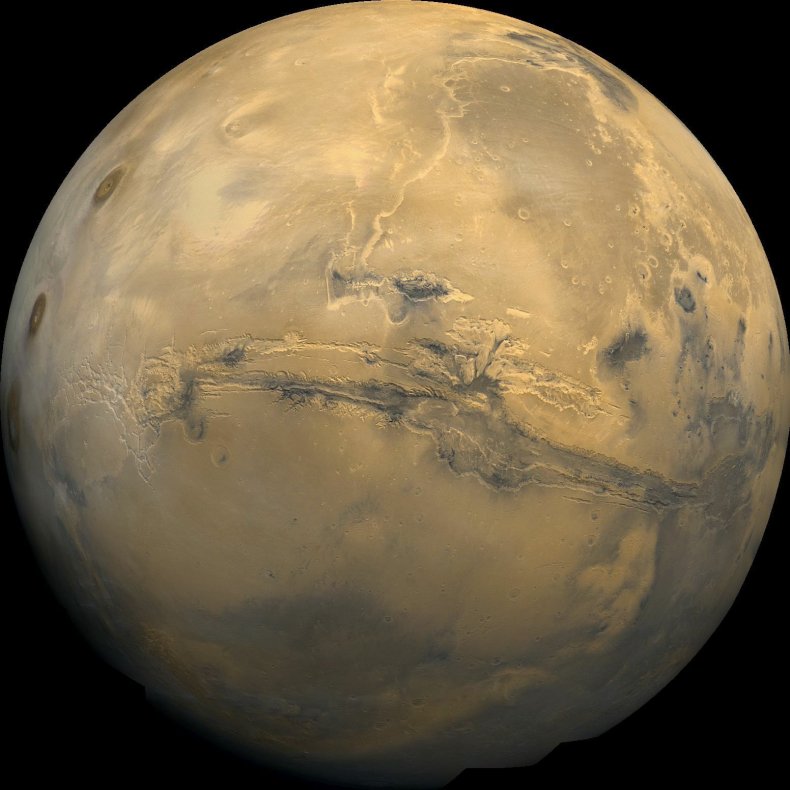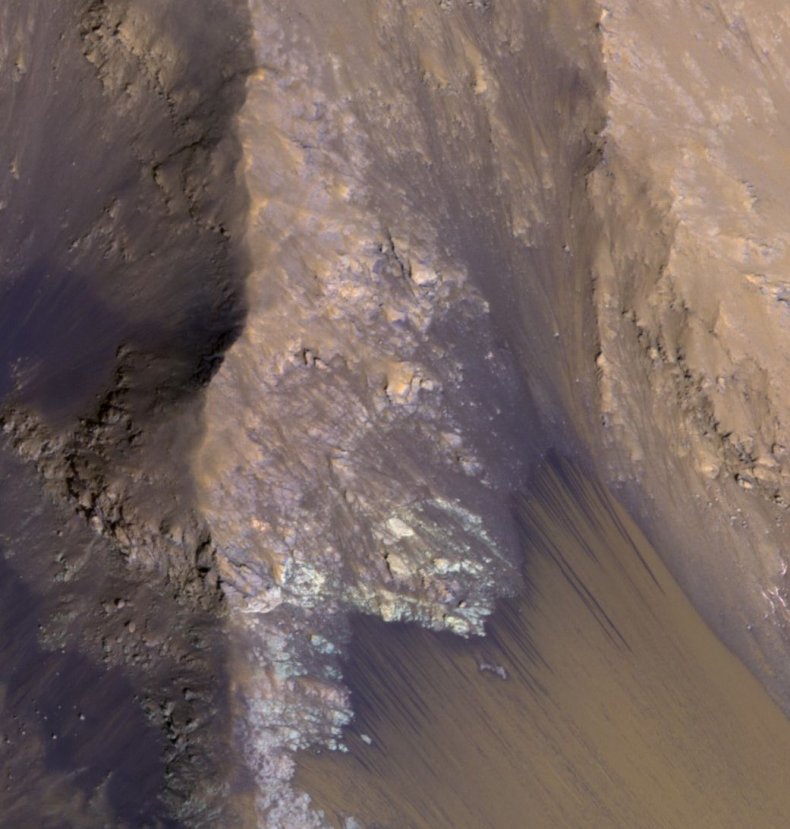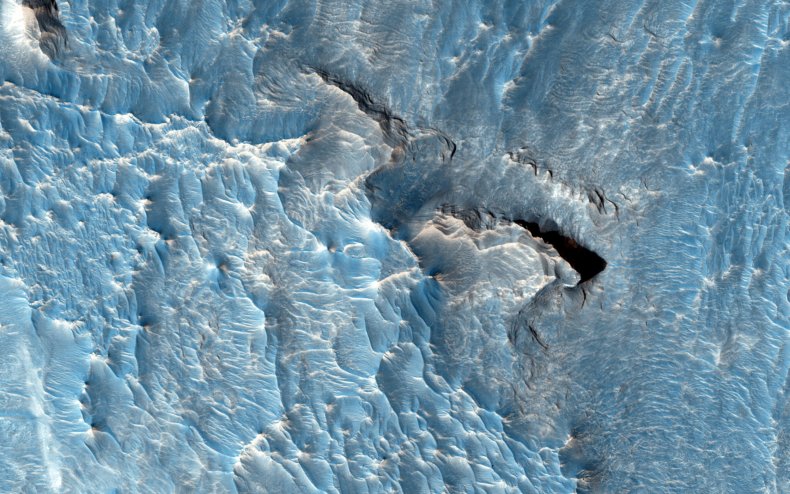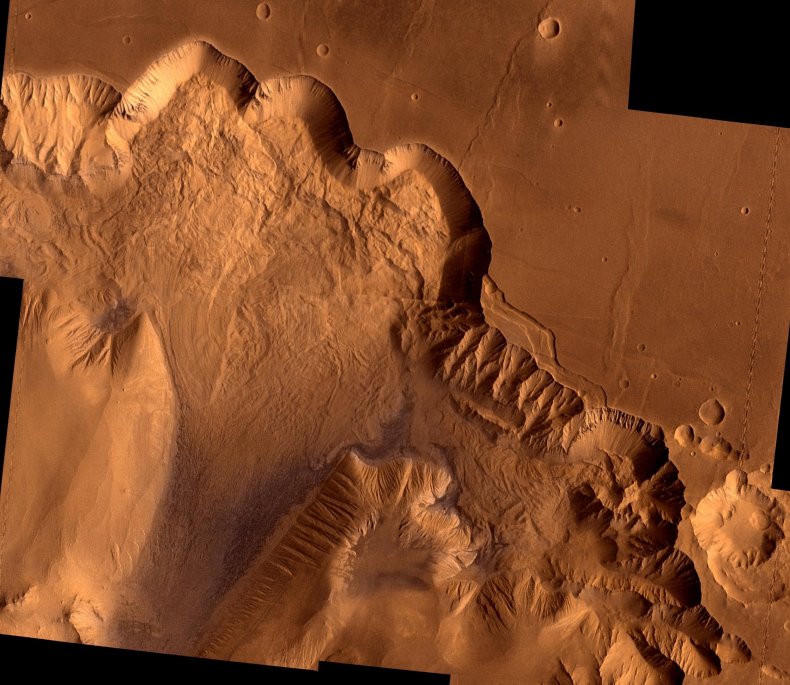 India's Mars Orbiter Sends Back Photo of 'Grand Canyon of Mars' | Tech & Science