India's Monsoon: Photos Reveal Scale of Kerala's Worst Floods in a Century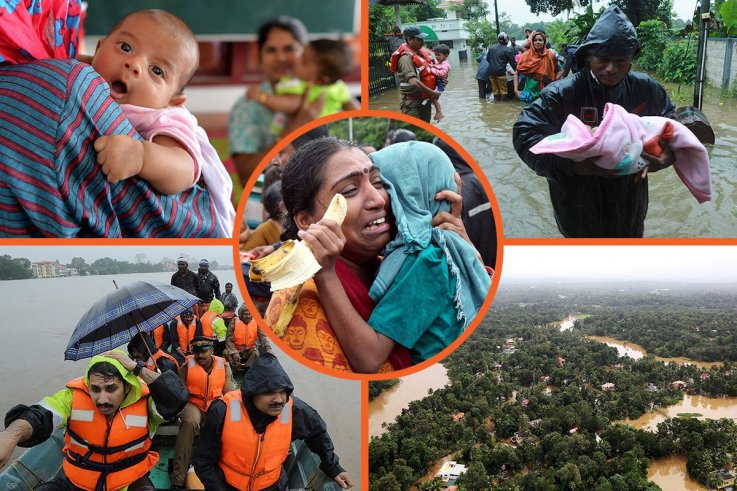 The torrential rain has finally eased in India's flood-hit Kerala state, giving some respite for thousands of marooned families. Incessant downpours since August 8 have caused the worst floods in a century in the southwestern state.
Close to 200 people have been killed by the rising waters and landslides. Dozens of people are missing and nearly a million are sheltering in thousands of relief camps, state officials said.
Rainfall in Kerala during the June-September monsoon season has been more than 40 percent higher than normal. The state usually receives high rainfall, but between August 8 and August 15 it received over 250 percent more rain than normal. State authorities had to release water from 35 dangerously full dams, sending surges into rivers that then overflowed their banks.
Using boats and helicopters, India's military has been leading rescue efforts to reach people in communities cut off for days, with many trapped on roofs and upper floors, in desperate need of food and clean water.
Rescue teams are focused on the town of Chengannur on the banks of the Pamba River, where about 5,000 people are feared to be trapped, officials said.
Health authorities fear an outbreak of disease among the hundreds of thousands of people crammed into relief camps."The biggest challenges immediately ahead are cleaning of the flood-hit houses, rehabilitation, and prevention of water-borne diseases," said Mahesh P., a village-level officer from Rayamangalam, some 28 miles from Kerala's financial capital of Kochi.
Light to moderate rain is expected across Kerala on Monday, bringing some respite to rescue workers, who have been battling rising waters and mudslides to reach tens of thousands of stranded villagers.
—Reuters.