India's Only Gay Prince Revels in Historic Decision to Decriminalize Homosexuality
"When I came out I was disowned, disinherited and effigies of me were burned," recalls Prince Manvendra Singh Gohil—the only openly gay member of India's royal family—while discussing the ordeal he suffered after publicly revealing his sexuality. Burdened with the unique challenges of coming out under a national spotlight at the age of 41, it's no surprise Gohil is elated by the Supreme Court's historic decision to decriminalize homosexuality.
"Today is a very historic day for the entire LGBT community of India," Gohil, 52, told Newsweek hours after the country's highest court repealed the 157-year old section 377 of the Indian Penal Code. Under the law "unnatural sex" carried a 10-year prison sentence.
The ruling signals the end of a decades-long fight to decriminalize homosexuality in conservative India. Cases were first put forward to and rejected by courts in 1994 and again in 2001. Activists were teased by a flicker of hope in 2009 when the Delhi High Court ruled section 377 violated citizens' rights, but their hopes were shot when the Supreme Court overruled it in 2013. Judges argued the law was so rarely used it did not violate citizens' constitutional rights.
But campaigners vehemently disagreed. They argued police officers misused the law, which banned sexual activities that do not result in procreation, to arrest and torment citizens. As a result, Indians would forgo treatment for HIV, AIDS and other sexual diseases over fears they would be punished. Heterosexual couples who had sex outside marriage also suffered, said Gohil.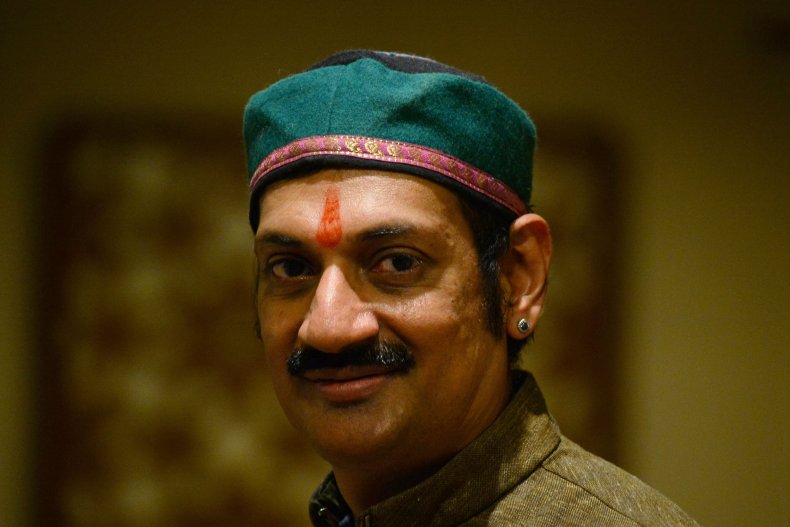 In 2016, five high-profile LGBT Indians relaunched the bid by submitting a petition to the Supreme Court. When India's government, which had in the past supported section 377, declined to oppose the appeal, the path to decriminalization seemed to have finally cleared.
Over 1,000 kilometers away from the Supreme Court in New Delhi, where celebrations erupted after the verdict was announced, Gohil was throwing a party at the four-bedroom palace in Gujarat. His great-grandfather built the property in 1927.
"The honorable judge today took the decision to give us our basic human rights back," said Gohil. "For the first time since 1947, when India became independent, we have finally got our freedom."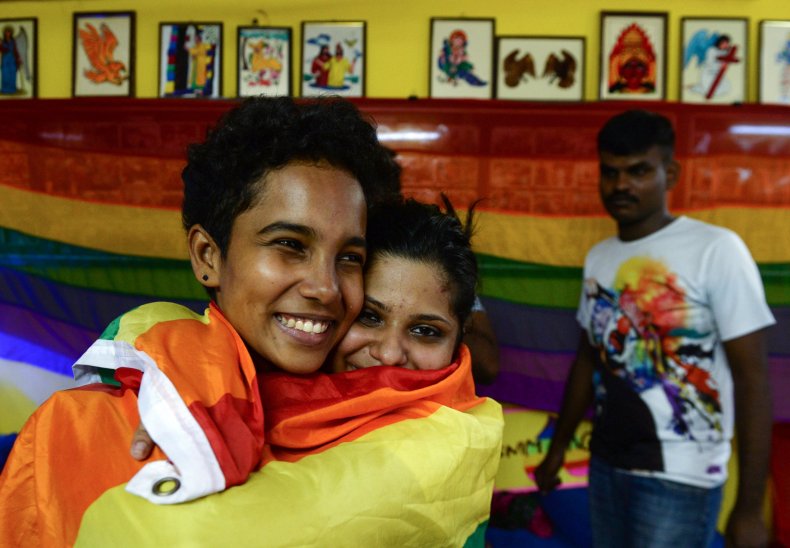 "I'm here with the brothers and sisters of my community: my transgender sisters and gay brothers," said the venerated LGBT rights activist. Surrounded by around 100 members of staff from his LGBT advocacy group the Lakshya Trust, and other supporters and allies, Gohil said they planned to "cut a cake and celebrate our freedom."
Gohil's personal life has been almost as fraught with difficulties as the process of repealing section 377. In 1991 he married a princess but divorced her a year later, the union unconsummated. His family forced him to endure shock therapy to "fix" him, and even sent him abroad in the hope a surgeon could undo his sexuality. They were, of course, unsuccessful.
When he came out publicly over a decade later in 2006, his mother reacted by taking out an advert in a newspaper to announce she had disowned him.
Read more: India's only gay prince is opening his palace up as an LGBT sanctuary
Aware of his privilege and novel title as India's only gay prince, he took advantage of his high profile to fight for LGBT rights in his country and beyond. In 2007, he appeared on The Oprah Winfrey Show, and shared his struggles on Keeping up With the Kardashians in 2017.
When his family attempted to disinherit him, he threatened to sue. The action secured his great-grandfather's palace, which he is transforming into a sanctuary for LGBT people. Currently, a French trans woman is seeking refuge in one of its salmon-pink rooms, he said.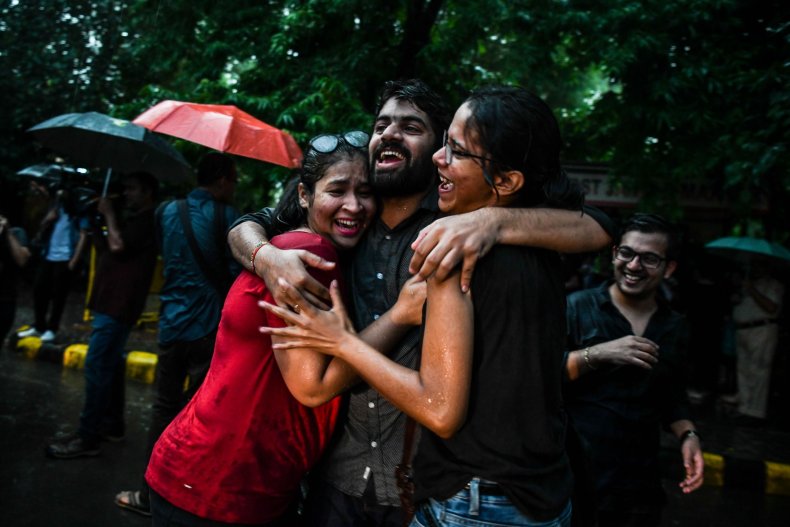 Now that India has decriminalized homosexuality, Gohil hopes it will cause a domino effect in other former British colonies upholding punitive anti-LGBT laws. In Kenya and Nigeria, for instance, gay sex is punishable by a 14-year prison sentence, while it can carry a life sentence in Uganda and Zambia.
"This law is not an Indian law, but brought in during the time of colonization," said Gohil.
"There were homosexuals in India since bygone eras," he said. And kinner, or third-gender people, were viewed as demi-gods in the ancient scripture of centuries past.
"This will inspire lots of countries around the world where there are still laws that are homophobic," said Gohil. "It is a historic day not just in India, but the world."
But Gohil and fellow LGBT activists know they can't rest on their laurels. Next, he plans to continue dismantling the stigma LGBT folk carry, and debunking damaging beliefs.
"There are a lot of misconceptions," explained Gohil. "People confuse gay and trans people. They think we are pedophiles and abuse children, and that we are impotent, among other things."
"So now that we have won the legal right we are starting our new challenge and fighting for social rights, social acceptance and changing mindsets towards the community," he said.