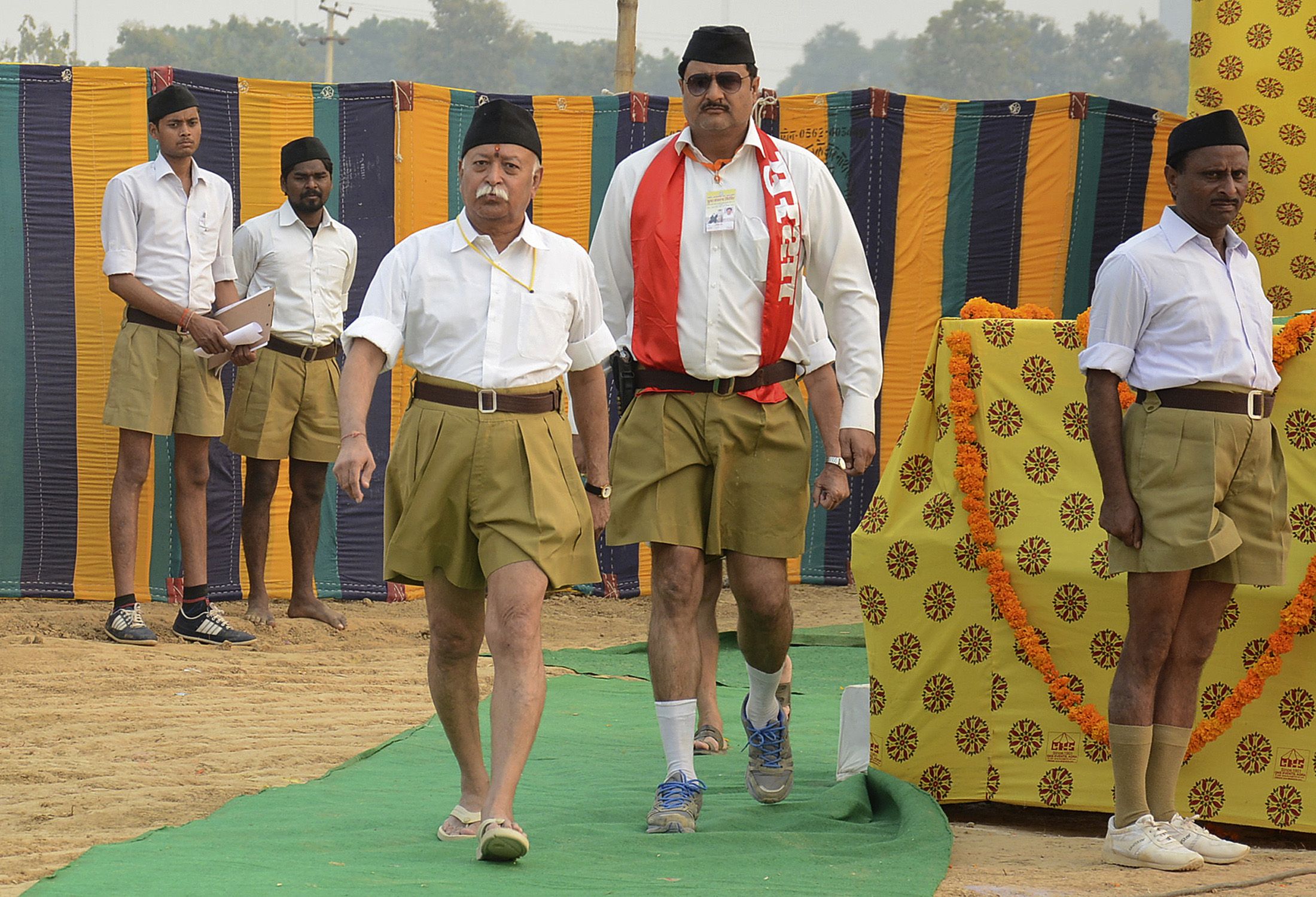 India's upper house of parliament was briefly adjourned on Thursday after opposition members denounced comments by the leader of a Hindu group who said Roman Catholic missionary Mother Teresa had tried to convert people to Christianity.
Religious conversion has become a highly emotive issue in India recently, with debate whipped up by some supporters of Prime Minister Narendra Modi who see multi-faith Indian as a Hindu-first nation.
Members of the upper house criticized Mohan Bhagwat, head of the country's most powerful Hindu organization, the Rashtriya Swayamsevak Sangh (RSS), who recently said Mother Teresa helped the poor to make them "obligated so that they become Christian".
Political opponents of Modi and his Hindu-nationalist Bharatiya Janata Party (BJP), which the RSS supports, said right-wing Hindu groups were fanning religious tension in a country where violence between members of different religion has been common for decades.
"First, they're trying to de-iconize Mahatma Gandhi," said P. Rajeev, a member of parliament belonging to the Communist Party of India (Marxist), referring to comments by a BJP lawmaker that described Gandhi's Hindu-nationalist assassin as a patriot.
"Now, they are trying to de-iconize Mother Teresa," Rajeev said.
There has been no major religious violence since Modi came to power in May. But at least seven Christian institutions have been vandalized or have reported arson or theft in recent weeks.
On Wednesday, the government pledged to increase security at hundreds of churches in New Delhi.
Bhagwat's comments came days after Modi made a long-awaited speech on religious tolerance, vowing to protect all minorities.
Sunil Lucas, a communication director for the Archdiocese of Calcutta (Kolkata), told Reuters it was "terrible" that Bhagwat's comments came so soon after Modi's assurances.
Mother Teresa "acted in faith and responded to the call of Jesus, but the outcome was social good and uplift of people," Lucas said.
This week, senior BJP member Meenakshi Lekhi sought to distance her party from the controversy, telling reporters the government had nothing to do with Bhagwat said.
However, Lekhi also defended the comments, saying Mother Teresa herself had said her job was to spread Christianity, the Indian Express newspaper reported.
Mother Teresa, who was born in Macedonia and became an Indian citizen, was awarded the Nobel Peace Prize in 1979 for her work in the slums of Kolkata, the capital of West Bengal.
In the last year, the RSS has been working to expand its base in West Bengal, stoking tension by asserting the superiority of Hinduism over Christianity and Islam.