India's Supreme Court Upholds Death Sentence for Delhi Gang Rapists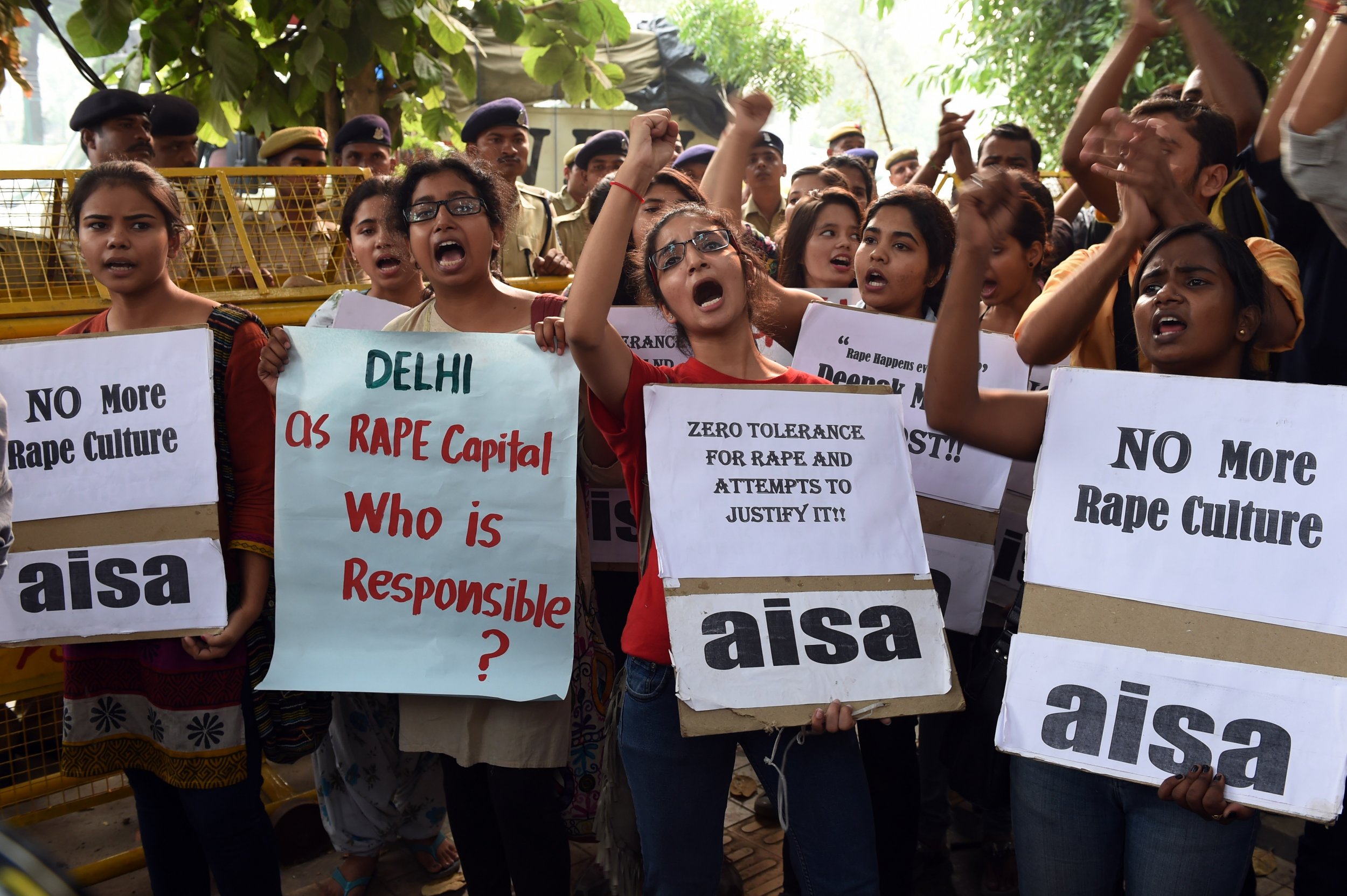 Updated | India's Supreme Court has upheld the death sentences of four men convicted of raping and murdering a student in 2012.
Akshay Thakur, Vinay Sharma, Pawan Gupta and Mukesh Singh were sentenced to death in 2013 for the gang rape and murder of 23-year-old physiotherapy student Jyoti Singh on a private bus in Delhi in December 2012.
They beat Singh and her male companion with an iron rod and took turns raping her as the bus drove around the city. Singh died thirteen days later in a hospital in Singapore.
Her four men lost their appeal today when Justice R Banumathi ruled that the death penalty would be upheld. He said that the men had committed a "most brutal, barbaric and diabolical" crime that had "shaken society's conscience," the BBC reported.
Singh's family—who refer to her as "Nirbhaya" which means "fearless one"—welcomed the verdict, with her father telling Indian broadcaster NDTV : "It's not just a victory for my family, it's a victory for each and every woman in our country."
The men's only hope of escaping the death penalty would be a plea for clemency to the president. Legal experts have said that the sentences may take anything from several months to years to be carried out.
The attack sparked nationwide outrage and led to India's parliament passing new anti-rape laws which doubled the prison sentence for offenders to 20 years, as well as criminalizing trafficking women, stalking and voyeurism. It also introduced the death penalty for serial rapists.
Legislators also voted to lower the age an offender can be tried for serious crimes from 18 to 16. One of Singh's rapists was 17 and was released after serving three years at a correctional facility.
Despite the reforms, the number of rape cases across India remain alarmingly high. In 2015, 34,651 rapes were reported, an increase of 39 percent compared with 2011, the Wall Street Journal reported. The number of arrests for rape rose by 35 percent, with 42,036 people arrested in 2015 compared with 31,117 in 2012.
Aruna Kashyap, a lawyer with Human Rights Watch, tells Newsweek: "If India truly wants to move in the direction of ensuring safety and freedom from sexual assault for women, then Indian authorities should urgently invest in developing and implementing a multi-pronged approach to tackling sexual assault."
Kashyap said that while "the death penalty has emotive appeal, it defeats a rights-based approach to tackling sexual assault" and called on authorities to "make public spaces safer and accessible, address a lack of police accountability and introduce mandatory sex education in schools and colleges."
"True justice will be done to Jyoti Singh if women can board buses in India at midnight and return home safely from movies and dinners, without having to fear mobs of violent men," she said.
This story was amended to include a quote from Human Rights Watch lawyer Aruna Kashyap.