Five Times India's Textbooks Have Been Terribly Sexist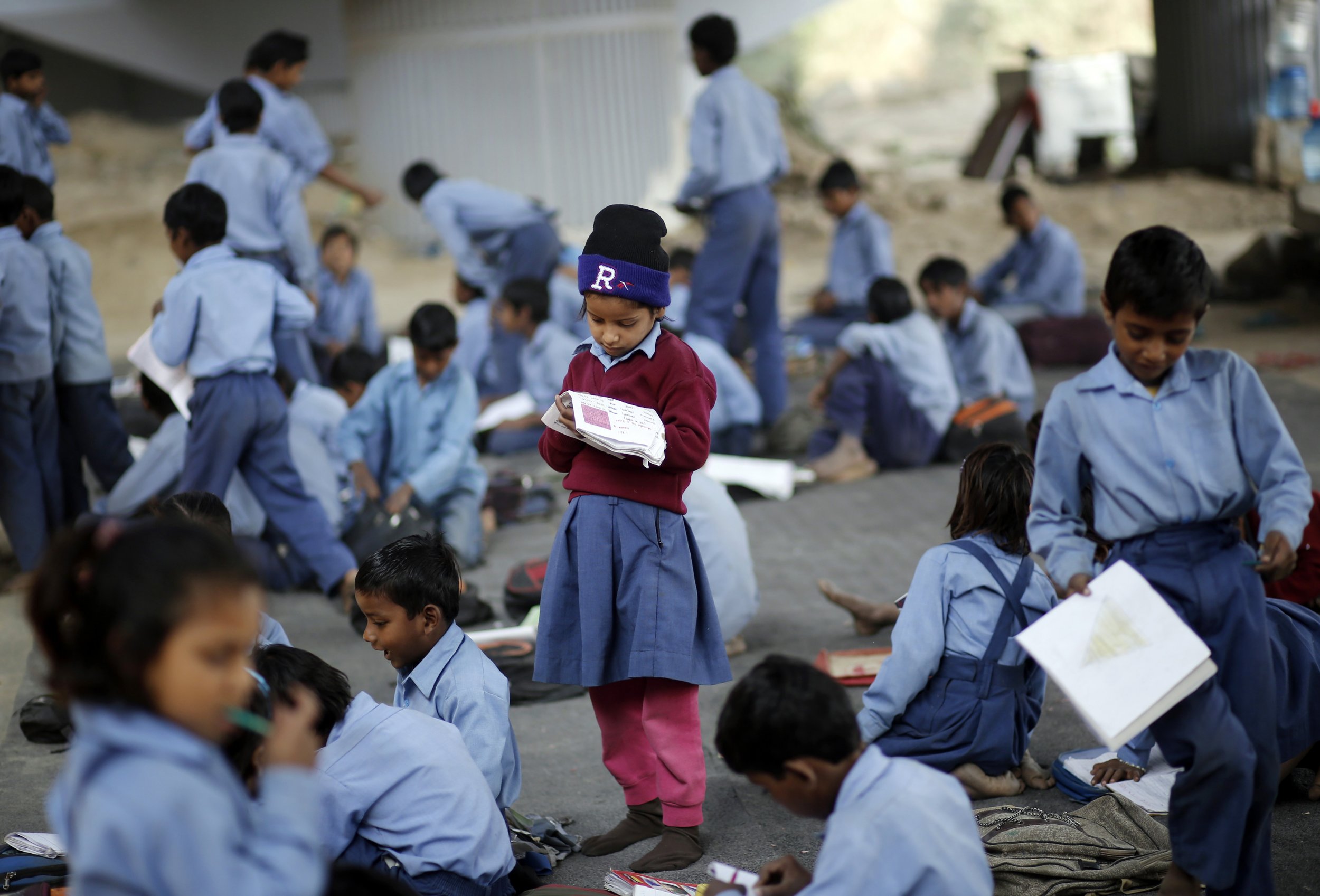 An Indian minister is investigating claims into a Physical Education textbook, which said the best female body shape is 36"-24"-36." Pictures of the offending textbook, aimed at students between 14 and 16, have been circulated on social media. The text read: "The bones of hips of females are wider and their knees are slightly apart. Due to this shape, females are not able to run properly".
Prakash Javadekar, an Indian minister, has asked schools to stop teaching with the textbook. CBSE officials say they are unable to monitor privately published textbooks, the BBC reported.
But it's not the first time Indian textbooks have come under fire. Here are four of the other worst cases in recent years.
Comparing donkeys to women
"A donkey is like a woman. It toils all day and sometimes has to give up food and water," a 2006 Hindi textbook from the Rajasthan Education Board read. "In fact, the donkey is a shade better, for while the housewife may sometimes complain and walk off to her parents' home, you'll never catch the donkey being disloyal to his master." Officials said it was meant to be a joke. At the time, the state was even run by a woman, Chief Minister Vasundhara Raje Scindia—but that didn't stop the paragraph from making it in.
Anyone who isn't a vegetarian is a criminal
In 2012, another textbook claimed anyone who eats meat "easily cheats, tell lies, forget promises, are dishonest and tell bad words, steal, fight and turn to violence and commit sex crimes." (The claim also seemed Islamophobic since Muslims tend to eat meat, while many Hindus are vegetarian.)
India has its own textbook committee run by the education department, which asked the government to look into "objectionable references" within the textbook, according to the Times of India. Textbooks are not controlled by the government.
Women steal jobs
In 2015, in Central India's Chhattisgarh, a teacher complained about a textbook which said women stole men's jobs, according to the Indian Express. The textbook, aimed at 15-year-olds, stated that "working women are one of the causes of unemployment in the country".
"Does it mean that percentage of unemployment is measured on parameters keeping only men in mind? In the age of technology and gender equality, students can't be taught about such prejudices. Women have equal right over jobs with men," teacher Soumya Garg, 24, told the Times of India.
Ugly? Expect to pay a man more to marry you
In early 2017, in the state of Maharashtra, a textbook suggested men should ask the woman's family to pay him more to marry her. "If a girl is ugly and handicapped then it becomes difficult for her to get married. To marry such girls [the] bridegroom and his family demand more dowry," the Times of India reported. A minister asked the publishers of the sociology textbook to remove the paragraph.
"The issue relates to the school textbook syllabus and there is an academic board that decides the textbooks. I feel that the board has tried to reflect social reality in this chapter. However, if the media has objections regarding the content, we will surely think about revising it," said state education minister Vinod Tawde.