India's Top Court Has Just Made Gay Sex Legal
India has decriminalized gay sex in a historic ruling that overturns a 157-year-old law from the colonial era.
The ruling follows a battle fought by the country's gay and transgender communities to strike down section 377, which sanctions punishment of up to 10 years in jail for what the statute described as "unnatural sex."
In 2009, the Delhi High Court ruled that the ban on consensual gay sex violated the fundamental rights of a citizen. But this was overruled in 2013 by the Supreme Court, where it was argued that the law had been used so rarely that it could not be said to violate Indians' constitutional rights.
But campaigners said it fueled persecution of the LGBT community and was proof of discrimination based on sexual orientation.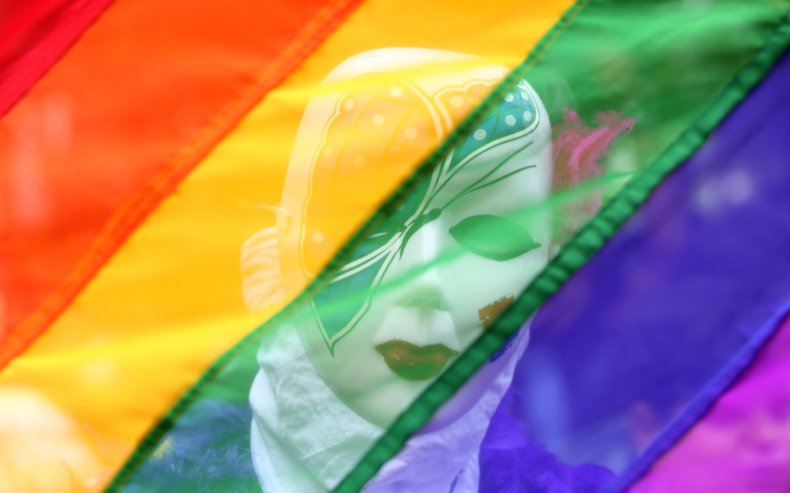 Campaigners cheered outside the Supreme Court after the ruling by Chief Justice Dipak Misra, who said the law was "irrational, arbitrary and incomprehensible, as it fetters the right to equality for the LGBT community," The Times of India reported.
Danish Sheikh, a law professor at Jindal Global Law School and an LGBT advocate, told CNN that the ruling "creates a space of freedom where you can start expecting justice."
Litu Dalmia, who was one of the five LBGT activists who put their name to the legal petition that led to the ruling, said the verdict made her feel "hope once again."
"I was turning into a cynical human being with very little belief in the system, but honestly this has really shown once again that, at the end, we are a functional democracy where freedom of choice, speech and rights still exist," she said, according to The Guardian.
There are 49 former British colonies that criminalize homosexuality, 31 of which have laws based on British colonial anti-LGBT legislation, according to an International LGBTI Association report titled "State-Sponsored Homophobia."
Until today, nine still had the original British laws in place more or less unchanged, including India.
Justice Indu Malhotra says history owes an apology to members of the LGBT community and their families for the persecution they faced "because of society's ignorance that homosexuality is a natural trait," The Times of India reported.