Indictment Leads to Challenges From Within for 9-Term Congressman Jeff Fortenberry
U.S. Representative Jeff Fortenberry of Nebraska has lost two major supporters of his campaign following his indictment in 2021 on charges that he allegedly lied to federal investigators.
On Friday, Nebraska Governor Pete Ricketts and former Governor Dave Heineman withdrew support for Fortenberry and chose to endorse state Senator Mike Flood instead, who is challenging Fortenberry for the congressional seat, the Associated Press has reported. There are concerns in the state that the federal charges facing Fortenberry could cost Republicans a House seat.
"Today's announcement is particularly disappointing because I have counted these people as friends," Fortenberry was quoted by the AP. "And you hope you can rely on your friends to stand by you when you face adversity like a false and unjust accusation."
Fortenberry was indicted in October 2021 by federal prosecutors who alleged that he made false statements to investigators regarding a $30,000 campaign contribution tied to a foreign national, according to a Department of Justice press release.
Fortenberry has pleaded not guilty, calling the indictments a politically motivated "setup" by federal prosecutors, the Lincoln Journal Star reported. Due to the indictments, Fortenberry has been required to temporarily step down from congressional committee work.
"Certainly, I think Congressman Fortenberry has got a lot of uncertainty with regard to whether he would be able to remain in the job with this indictment," Ricketts was quoted by the AP during a news conference at the state Capitol.
Heineman said he's had conversations with GOP voters who are "apprehensive and concerned" about the legal problems facing Fortenberry, according to the AP, which quoted the former governor as saying that Fortenberry "is in for the fight of his life in this legal battle. It's going to have a significant impact on his personal and professional life."
Despite losing the support of Ricketts and Heineman, Fortenberry is still supported by Lieutenant Governor Mike Foley, Norfolk Mayor Josh Moenning and Nebraska's Right to Life executive director, the AP added. Nebraska's 1st Congressional District, which Fortenberry represents, is solidly Republican and has provided easy wins for the nine-term representative.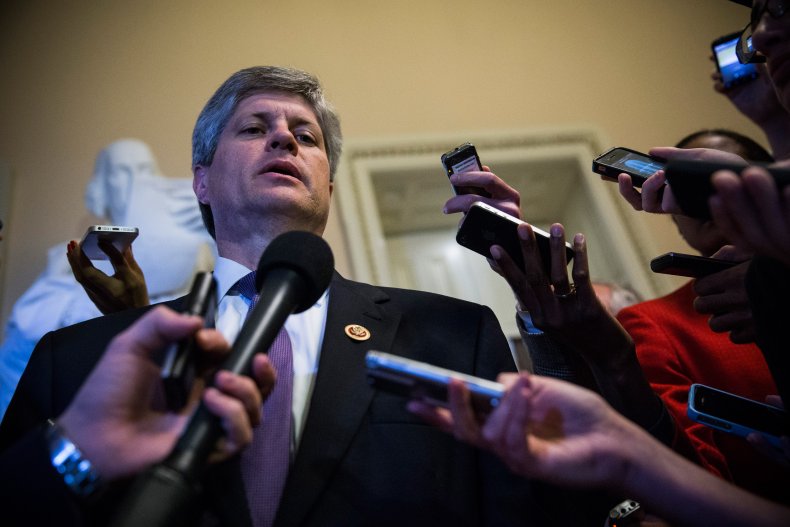 "I'm going to focus on doing the best job I can, making sure the people in the 1st District know that I'm a strong conservative," Flood, an attorney and owner of local TV and radio stations, was quoted by the AP.
Fortenberry announced on Tuesday, January 18, that he had tested positive for a "moderate case" of COVID-19 and will be "working from home and will vote by proxy," according to Lincoln, Nebraska's KOLN-TV.